My favorite digital watercolor app for fashion art
Digital watercolor? EEEEEEEW!!
How can you get textural, delicious paint effects on a piece of smooth, cold hard glass??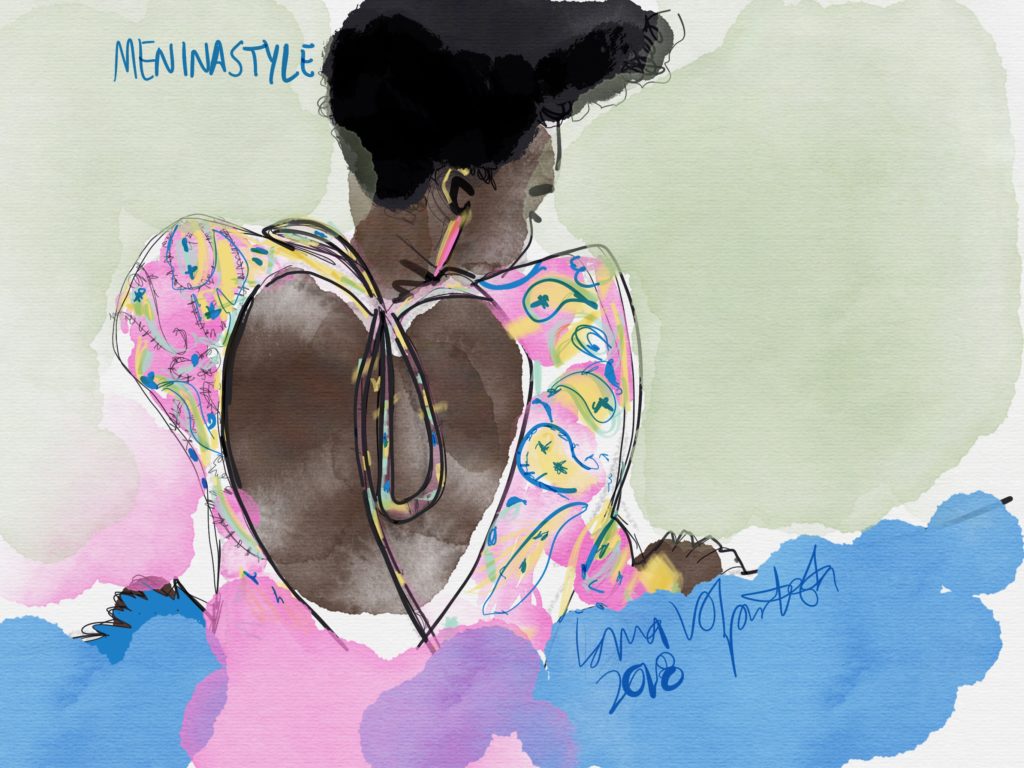 I love working with my gouache .
Puddles of water, the smell of paint, brushes and palettes, paper towels and watercups, various textures of paper….
BUT WHO HAS SPACE FOR THAT?!
Do you live in a city in a tiny space? Are you like me with a house full of kids and business, it can be hard to speread out , setu up ,and clean up all of those art supplies.
How wonderful is it that I can use my iPad to enjoy the pleasure of creating with watercolor or gouache.
Today I'll share my absolute favorite digital watercolor app for fashion art.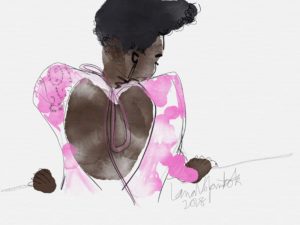 It's easy to use, digital watercolor.
Beautiful.
Elegant. Easy to understand. Inexpensive but lush and projessional digital watercolor app.
It features textured papers, colored papers, and various watercolor effects.
Today I'll share with you my process so you can see and feel the effect of Tayasui Sketches App.
If you click the image below, you'll get the signup link for my iPad ABOUT Faces Fashion Illustration Course.
In it, you get access to me in private course areas, share your work and give or get encouragement, support and feedback.
You get liefetime access to your course materials, AND you will learn 3 amazing apps you can use to create fashion illustrations-
Curated carefully from my now YEARS exploring different apps and teaching fashion designers and students to draw faces easily..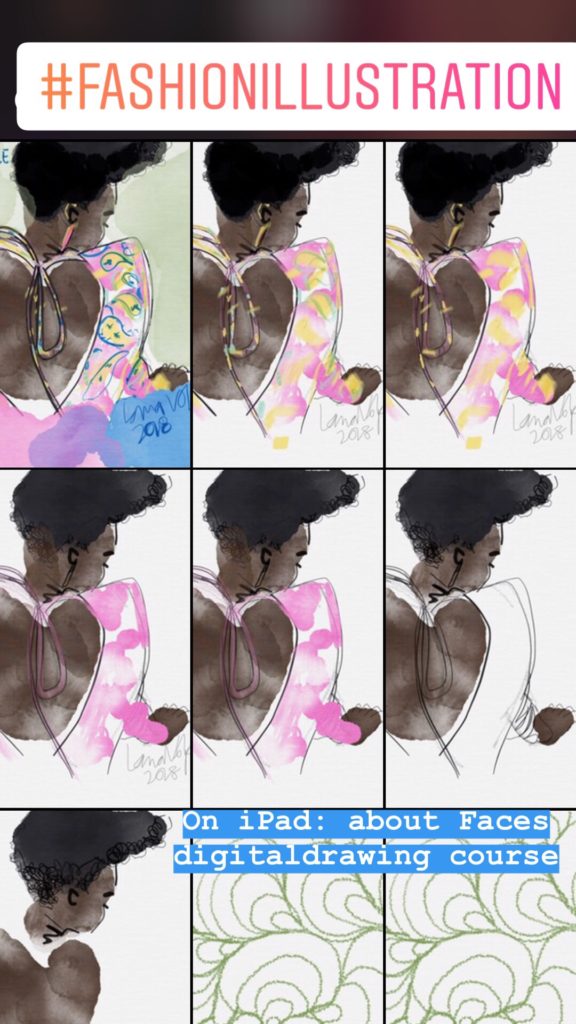 The course also teaches you how to "build " heads, hair, faces and features so that you can create and explore this most facinating of all topics.
I mean, creating paintings of people that really capture their style, personality, story and adornment, that is so satisfying and sacred. I love it.
Don't you?
Here is my "step one:. I started the sketch with the skin only.
Sometimes, I like to do that, rather than sketch out lines.
Why?  It  makes me focus entirely on SHAPES, and that is a WONDERFUL WONDERFUL practice to sharpen your senses.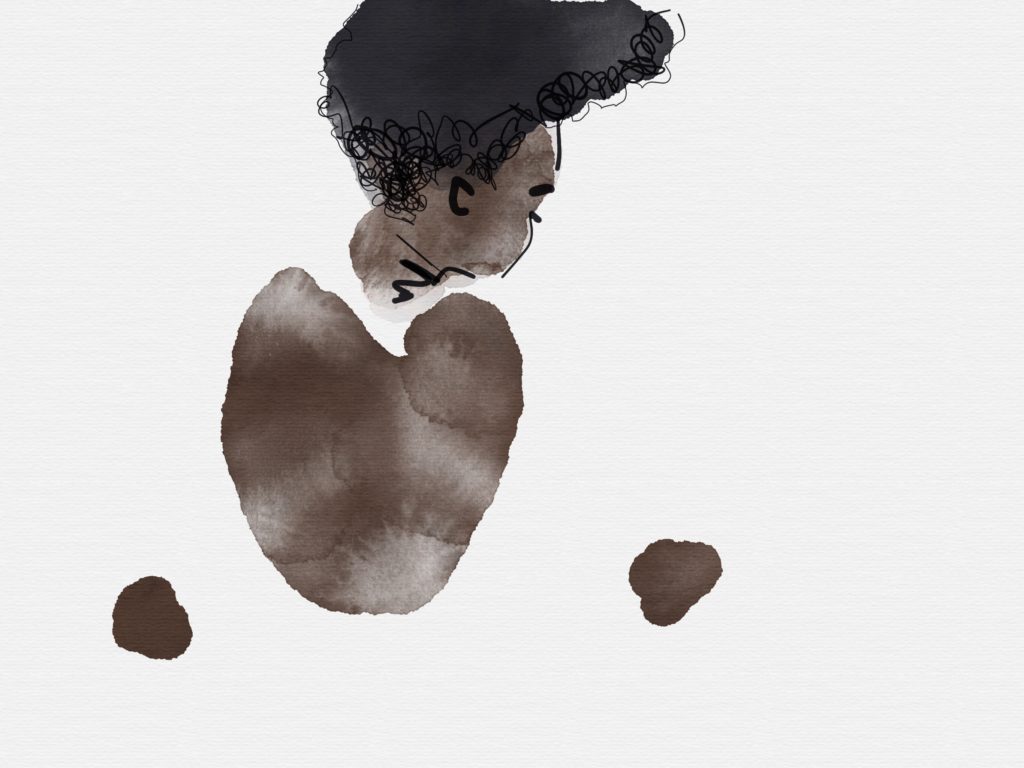 COME ON NOW IS YOUR TIME! Start expanding your experience and expression in fashion arts and illustration, and design.
Love,
Laura