Learning to draw Fashion Flats for design is an essential part of the fashion design process, and you can learn the ABCs with me!
I'm excited to tell you about  my Fashion Drawing and Design course on Craftsy.com "Designing Fashion Flats".  You can click ANY IMAGE on this page to view the trailer for the online class and/ or sign up now! (For a COMPLETE program from flats to patternmaking to draping to illustration and research, etc… visit my FREEDOM FASHION page.)
I've worked many times as a sketch artist and as a technical designer, designing fashion in the New York fashion industry using flats. It's a skill that's ALWAYS in demand. Even if it wasn't in demand "out there", I couldn't live without it here in my own studio!
Fashion Flats are design sketches that happen "OFF THE MODEL"…
.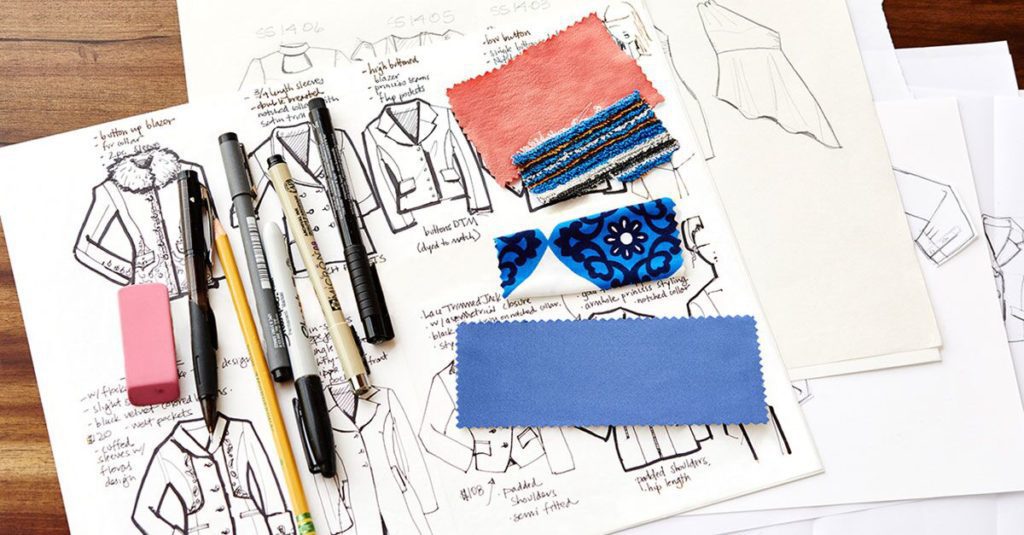 Usually black-and-white line drawings, fashion flats show the shape and details of garments in a fashion line, and as a group they can form a "LINE SHEET" which shows the whole collection being offered by a designer. When designing fashion, we usually think of a "line of clothing"…a collection of pieces.
Drawing Fashion Flats for design,  you can focus on the details of each piece
as well as pick and choose which pieces to include in or edit out of your line! Keeping the color and pattern off, fashion flats make it easy to see and consider the other specifics of a garment's design, and are used to record and experiment with changes and ideas for a specific piece.
When you subscribe to my site, you get a downloadable croquis template and sketchbook /guidebook with your video model sketching lessons, so you can get off on the right foot:0)
Design and choose fine details like pockets, buttons, zippers: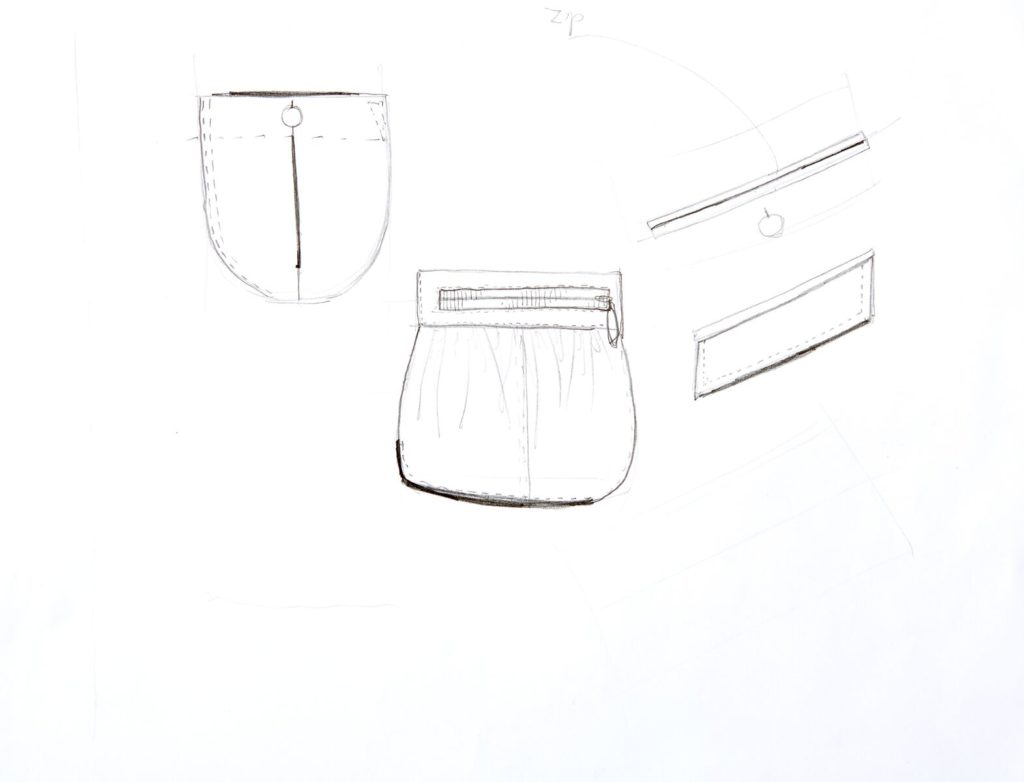 Specify the  overall shape, fit  and length of the fashion garment: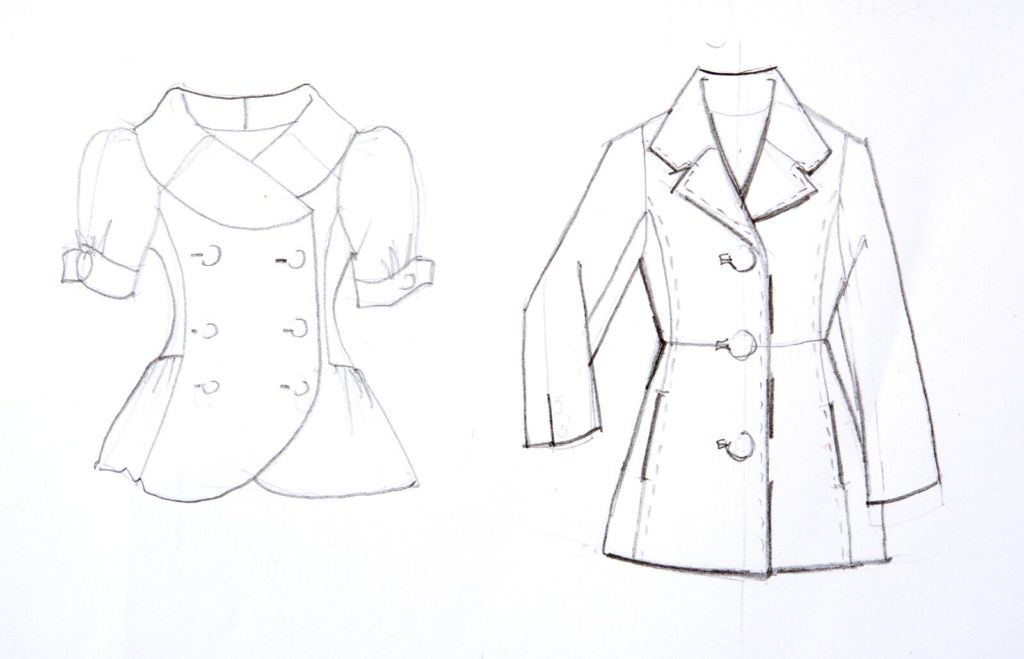 Designing through Drawing Fashion Flats may look "dry" to you, but to me….
I just adore any kind of drawing fashion flats for design!
To me, every garment has a "life", a "personality", and a "spirit", a soul….like a person does! Whenever I draw, I strive to capture that personality. You can do that too when you sign up for my course!!!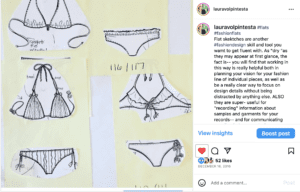 What was it like working with Craftsy studios?
The course was designed for sewers…as beginner friendly as can be! Craftsy was so friendly, so helpful, creative, so organized. We worked for months to build the perfect course, then they flew me out to Denver, Colorado to film in their beautiful studios.  It was a totally fantastic experience. We had so much FUN and laughter creating this class. I think you'll feel that.
I get emails every week from students telling me they love the class. This is the benefit of working with a company with such a wide reach. My goal is to see as many people as possible empowered to express their fashion ideas and moods through creating images and designing fashion too.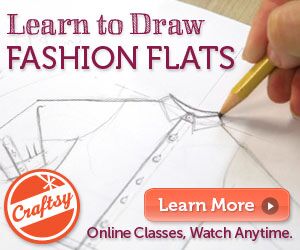 I'll give you all of the tips that I use day in, day out, when teaching, illustrating, or design sketching for studios in this class. It will give you the tools to be creative and sketch your ideas!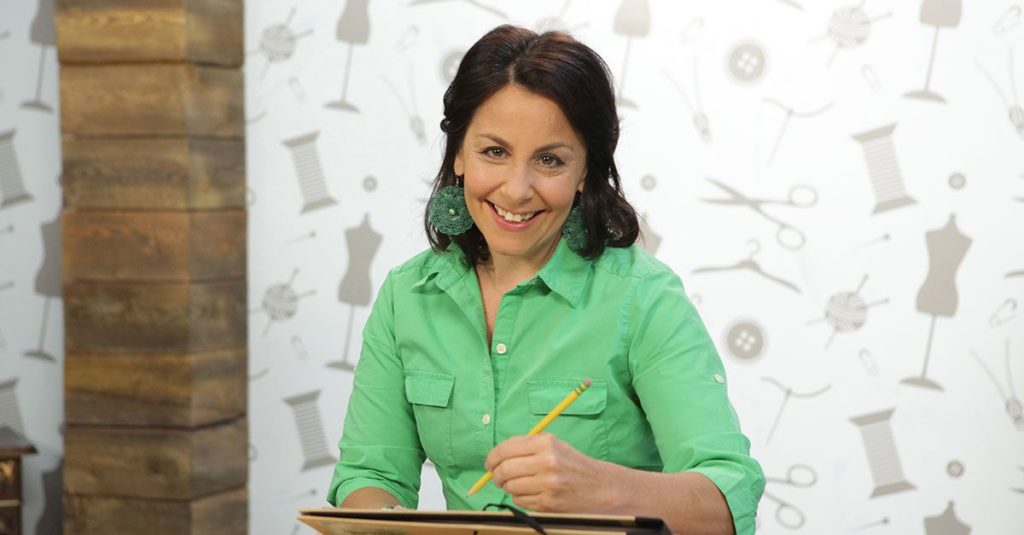 Also check out:
Adobe Illustrator Flats and Line Sheets, Prints etc….
Adobe Illustrator can be used to create vector-flats, but I create all of my flats by hand and strongly believe that developing your hand skill will always "feed" your digital drawing skill into something more lively and beautiful. I use pencils, mechanical pencil sometimes, and ink pens. I'll tell you everything in the course so you can start creating your own fashion flats! (TO LEARN ADOBE ILLUSTRATOR FOR FASHION DESIGN PLEASE VISIT: the Fashion Professor. Learn flats, line sheets, tech packs and more.) View their trailer.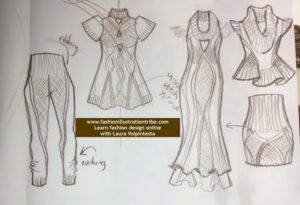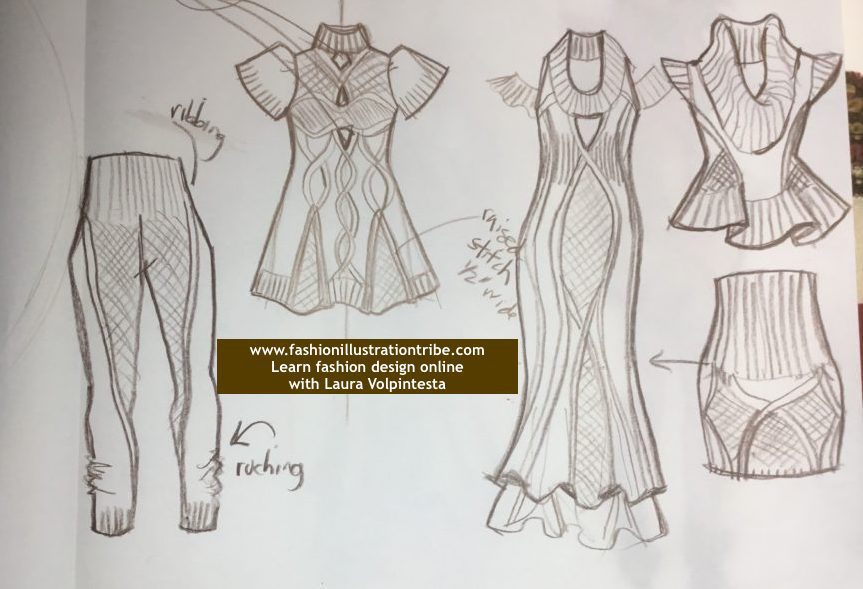 I hope you found this information helpful!
Keep browsing…there is so much for you here! Or join me inside our online classroom communities. We draw every week in sketchgroup on zoom!
Love, Laura