Laura Volpintesta, Fashion Educator, Illustrator, Designer, Author of the Language of Fashion Design  and co-author of the Fashion Design Resource and Specification Book. Fashion Design Faculty Parsons the New School for Design ince 1997. Assistant Professor of Fashion Design and Faculty 2006-present
contact: info@laura-from-fashionillustration-tribe
Here are my TOP RESOURCES for FASHION STUDENTS!
based on 30 years of teaching Fashion Design at Parsons School of Design School of Fashion and right here at Fashion Illustration Tribe.
SUBSCRIBE here today for your free prompts, tutorial, and corquis template bundle to support your journey.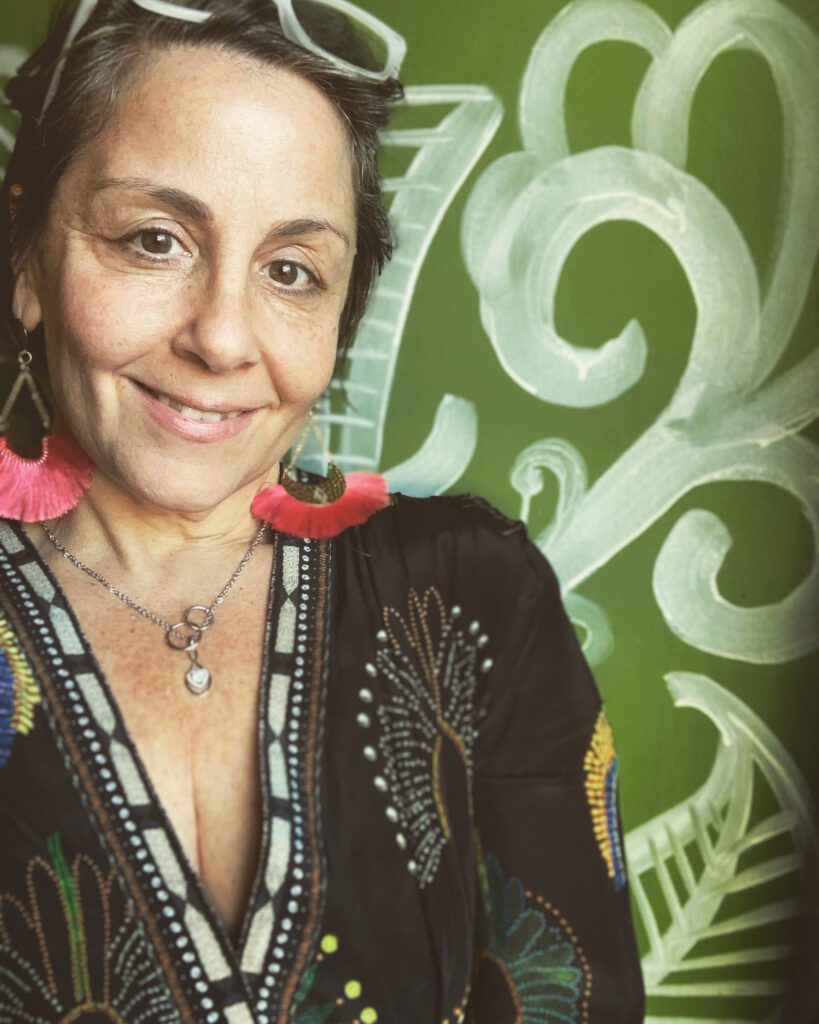 Model Drawing Basic Lesson– 12 minute video
Beginning your journey mini- course
---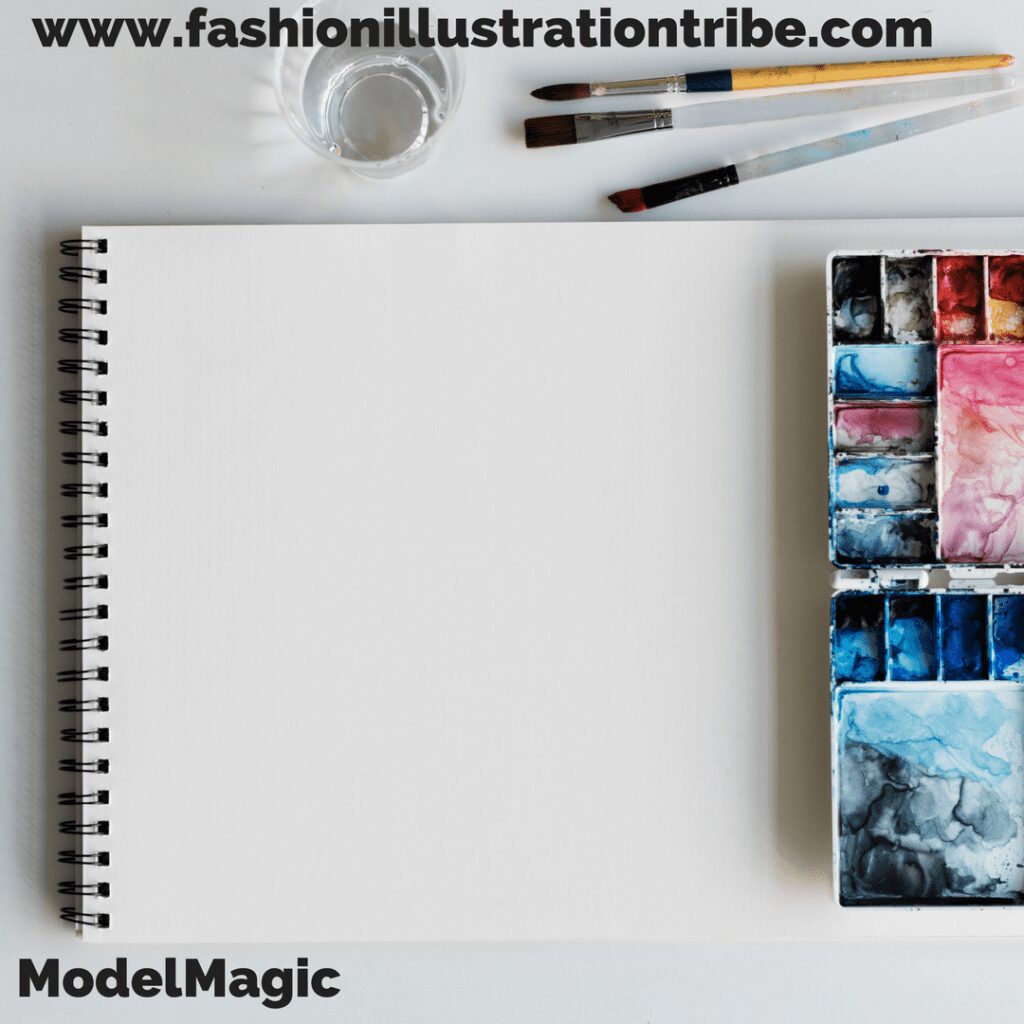 ART SUPPLIES resources for fashion students: Students Illustration and Design Sketching
My Illustration Art Supply Cart at Utrecht.for fashion illustration and sketching
Reeves Gouache ($)  Winsor and Newton Gouache ($$$)
---
Fashion Design BOOK resources for fashion students
This video of mine also includes all the links in its caption and shows you all of my fave books for fashion students!
Fashion Design Course by Steven Faerm is affordable and covers everything we cover in my Soulful Fashion Foundation Program
---
Draping Book: 
Basic Foundations, (this is the book I had at home to help me through my first year of draping class, this is a good reference without any distractions. It's not EXACTLY what i teach in my Patternmaking Demystified pattern and draping class but as close as you'll get ): 
Creative, vivid photos, explores roots and modern styles with step by step draping :
Draping: the Complete Course by Kathryn Kissl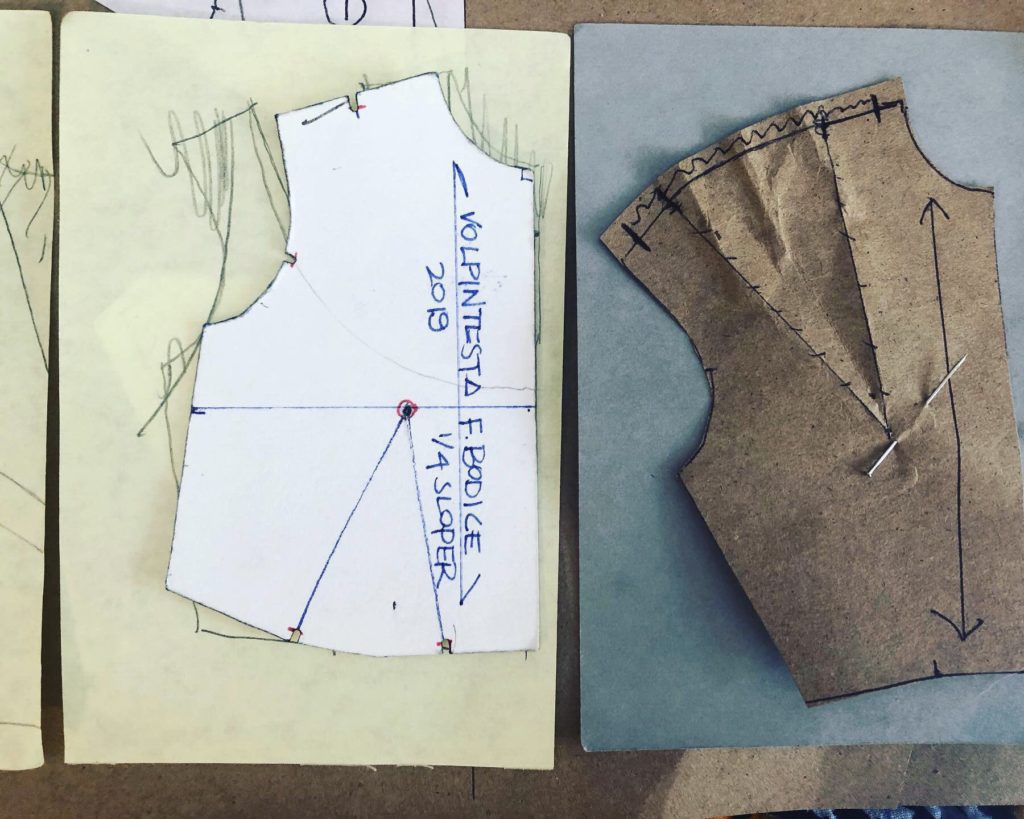 Patternmaking for Fashion Design, this book includes wonderful illustrations that show variations, plus clear design details and shadows, for informing your own sketches as well as total vocabulary of pattern techniques:
---
Fashion Design Process: examples of portfolios, research, flats, designers, design process.
Fashion Design Course: by Steven Faerm
---
Pattern Making for Fashion Design by Helen Joseph Armstrong with clear sketches and flat pattern drafting
---
Couture Sewing by Claire Shaeffer
---
Basic Sewing Book essential resource for fashion students!
Sewing for Fashion Design by Connie Amaden Crawford
---
FABRIC FOR FASHION Swatch book:
(the swatches are all white but the quality and description are excellent)
---
Fabric for Fashion TEXT book -learn the truth about the difference between natural and synthetic fabrics and fibers, and how they come to be and impact the environment.
---
Fabric Pattern/Print Design for fashion students
An excellent COLOR theory book for fashion students, artists and designers
Color: How to Use It by Marcie Cooperman
---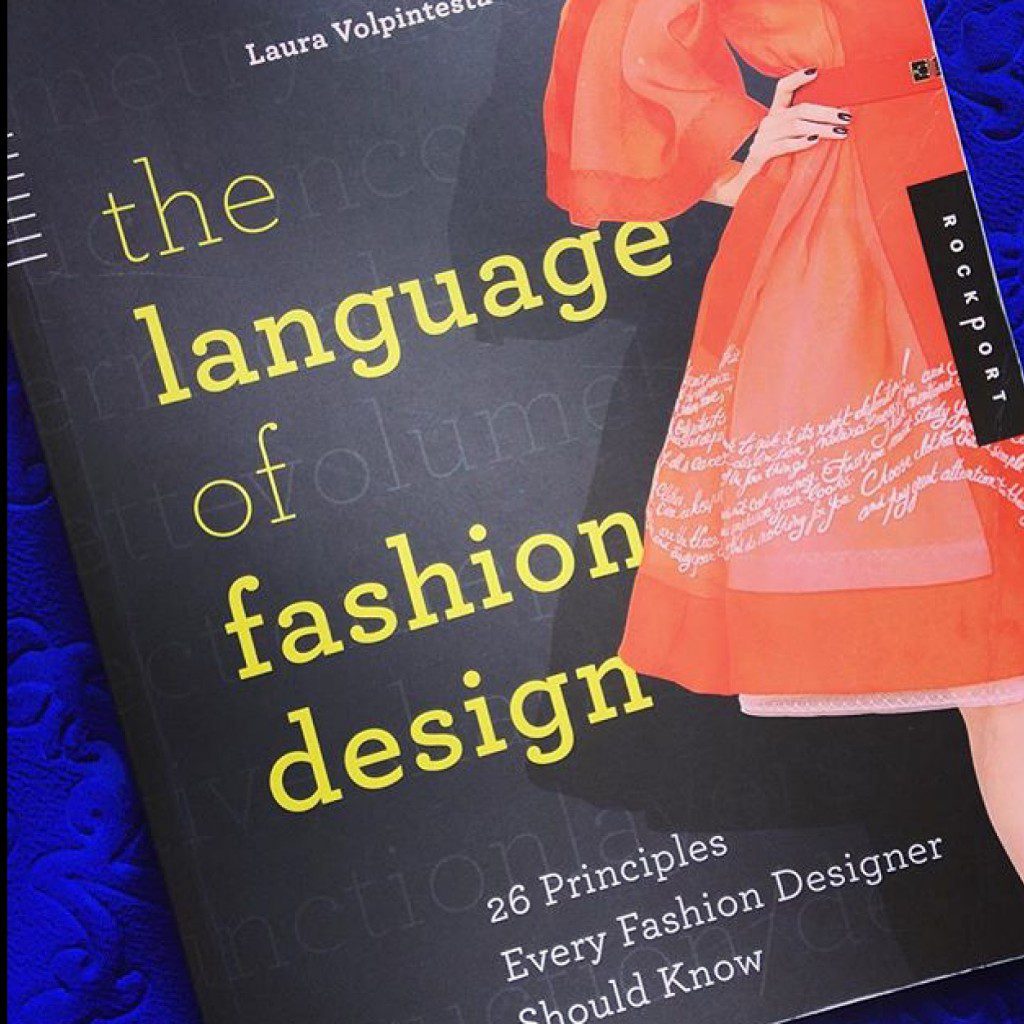 Books by Laura Volpintesta
the Language of Fashion Design: 26 Principles Every Fashion Designer Should Know:
The Fashion Designers Reference and Specification Book
---
YOUTUBE RESOURCES for fashion students
Zoe Hong is an awesome channel for learning fashion student learning school stuff!  She's amazing!
Check out my Youtube channel for illustration and design sketching,, model drawing, Language of Fashion Design masterclasseses, digital illustration and technical design tutorials and more.
---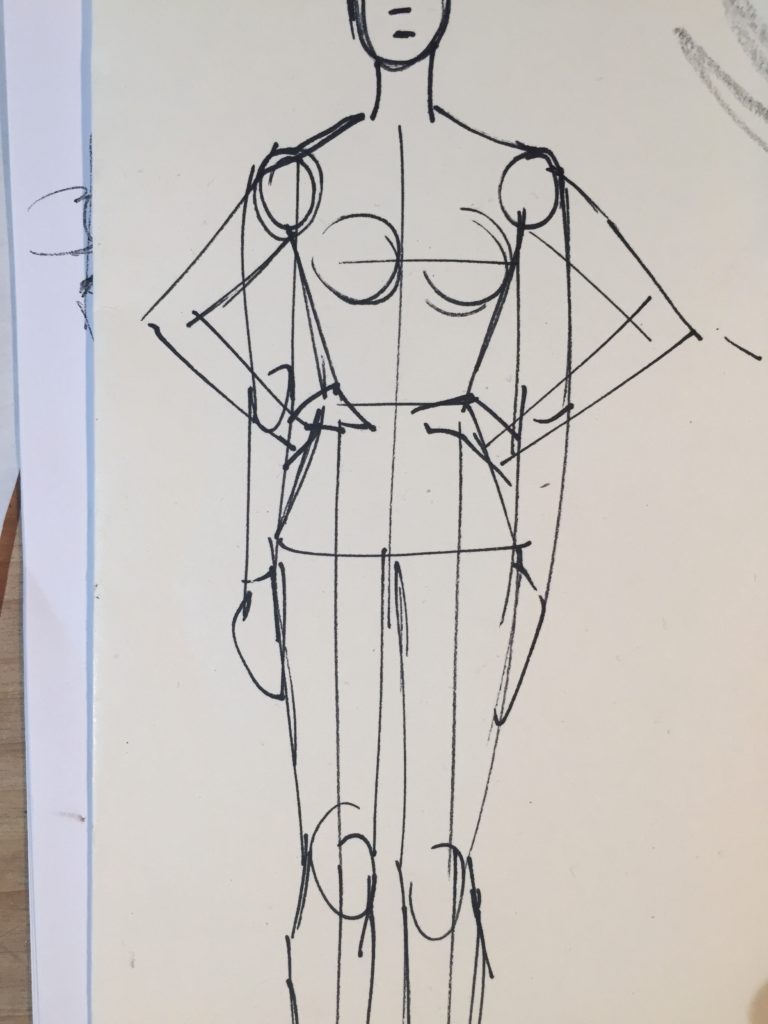 CROQUIS TEMPLATES
for sketching fashion design students can use a ready-body to sketch over called a croquis
Childrens , Tweens -Menswear croquis- Womens-Plus Size – Maternity croquis pages on my site
Explore this whole Fashion Illustration Tribe.com website BLOG for articles and resources!
---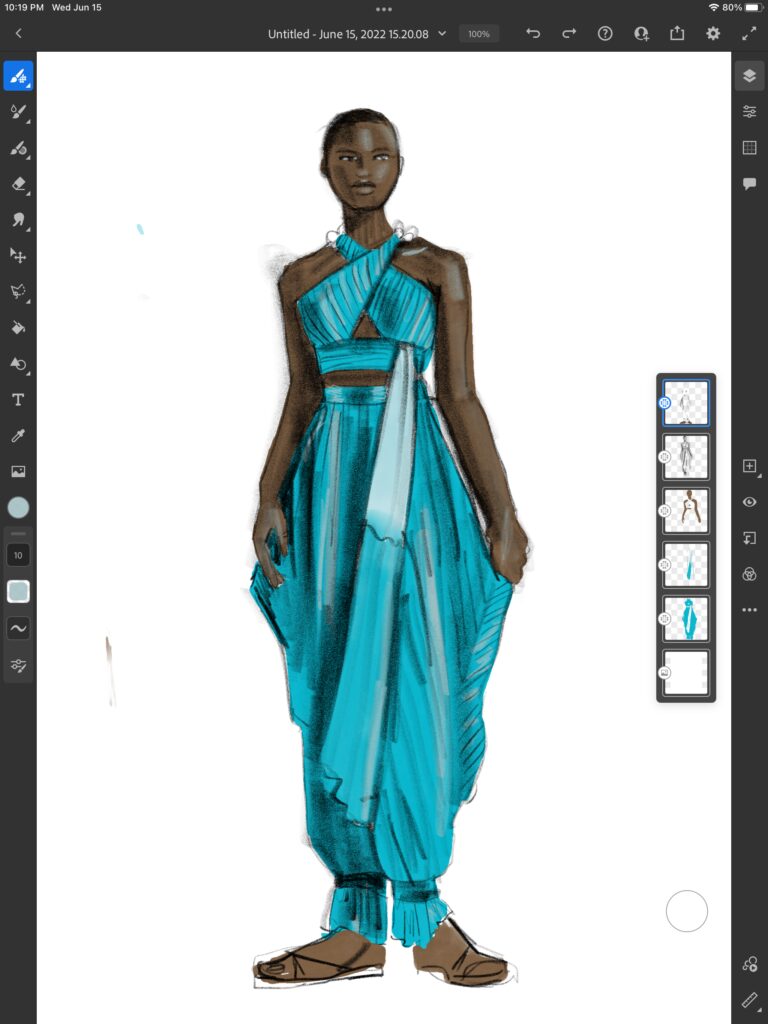 iPad/ Digital DEVICE APPS: top resources for fashion students
Pret a template croquis templates: download/ print bodies -app for template sketching on iPad or tablet/Google Play – I love the templates but I DON'T RECOMMEND THIS APP FOR SKETCHING. The apps listed below are infinitely better- just use the templates from P.A.T and pull them into the other apps.
Tayasui Sketches App for iPad or Google Play
Photo Collaging apps to use in tablet or phone, ipad.
Adobe Capture app for pulling out COLOR PALETTES/ color stories
Canva for easy graphic design and mood boards, collaging, etc
Pinterest for design research, poses, fabrics, collections, everything!
Research/ trend sites/ Fashion forecasting: top resources for fashion students
First View.com is an incredible archive! Fashion calendar for all countries,  archives all designers runway, beauty and backstage for every Fashion week! AMAZING! Search by designer, country, season, year, etc……
Premiere Vision THE fabric show Paris, New York
Li Edelkoort: Trend Union, Talking Textiles
Fashion United global fashion image design library
Promostyl
Pantone- colors
>>>>>>>>Pinterest for research. CHECK OUT MY FASHION MODEL DRAWING AND DESIGN DETAIL BOARDS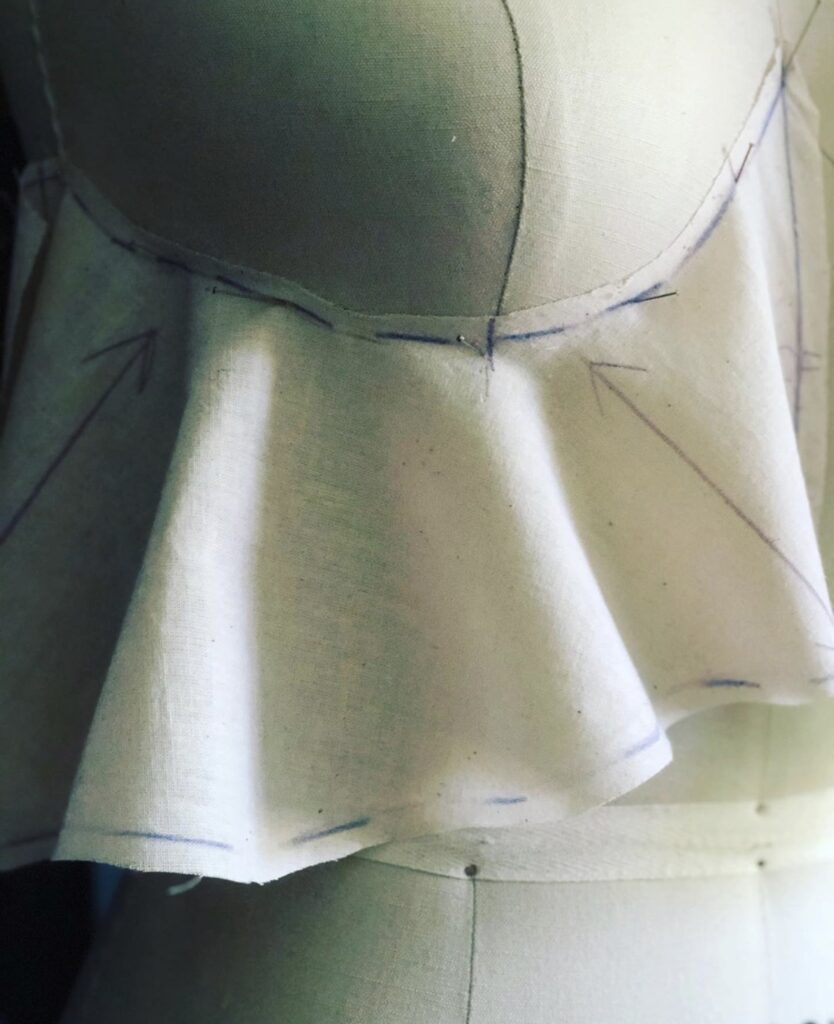 FABRIC, MUSLIN, scissors, swatches , trims, printing and notions: top resources for fashion students
DHARMA trading dying supplies, $20 dollar EXCELLENT swatch kit available! Only black and white but very worth it and educational too!  Spend $45 for to get the color swatches of chiffon, habotai silk and crepe satin included in your kit.
M&J Trimming NYC //blog.mjtrim.com/category/fashion/
Dress Forms  for designers Superior Mannequins.
Sewing supplies, notions, trims, EVERYTHING- Wawak
Digital Printing: the Style Council
ETHICAL FASHION ACADEMY resources page!
FLATS AND TECHNICAL DRAWING top resources for fashion students :
my Craftsy Class for hand sketching flats
Adobe Illustrator Flats sketching and design: the Fashion Professor
Shingo Sato amazing, brilliant patternmaking workshops, TR Cutting.
TOP RESOURCES FOR FASHION STUDENTS: ETHICAL FASHION
the True Cost of Fast Fashion- must-see movie
FASHION DESIGN COURSES and COACHING
Fashion Illustration Tribe Immersions, programs, courses, bundles and private coaching.