Fashion Illustration, Fashion Art, Fashion Design and Drawing Coaching and Courses!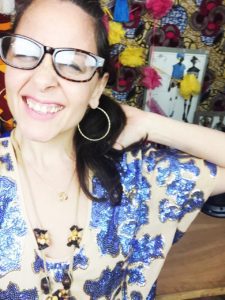 Learn Fashion Illustration
with Laura Volpintesta: fashion author, illustrator, designer, and creative catalyst with 20 years teaching fashion design at Parsons School of Design in NYC.
(don't miss the testimonials page to learn more)
Are you drawn to fashion illustration and design?
Like me?  Do you LOVE ideas, colors, textures,people, styles, art, imagination…
….but feel like you don't "know how to draw" — and so you feel stifled and stuck,  but  want to go deeper and realize your visions and dreams, expressing your vibrant creativity and style……
(SUBSCRIBE TODAY and get my "DRAWING WITHOUT FEAR" masterclass free along with other art and fashion resources and trainings!!!!)
DID you know that  you can learn fashion illustration tools and techniques, explore and sketch your ideas out in a self-paced but supported and encouraging community at a college level quality but without all the BS…?
Whether for career skill or for the pure exhilaration of creating, art and/ or fashion design skills are YOURS if you want them.
I REMEMBER like it was yesterday WHEN I COULDN"T DRAW AND COULDN"T EVEN IMAGINE HOW I WOULD BE ABLE TO.
but now I spend most of my time coaching, teaching, and guiding beginners into the worlds of model drawing, fashion illustration, design sketching, portfolio, and more…
I believe 
I KNOW
That art is your BIRTHRIGHT.
I know that you can learn these tools, skills and mindset, with the right guidance. 
AND
I want you to LOVE what you do, and get experienced and confident but even more so develop a relationship with yourself, your creativity, and your power that surpasses what you thought was possible!
HAVE YOU ALWAYS LIVED fashion art and design?
Did you put off your dream of studying fashion?
Did you have to, for work, or for lack of funds or time or because you were unsupported or discouraged from doing what you really wanted to?
Are you wanting to act on this, finally?
In a setting that is affordable, time-flexible, and encouraging so that you can thrive and bloom?
Are you curious what you could do and make if you knew what Fashion  or Art School students were learning?
You can get started today: learn model drawing , fabric rendering, technical details, quick sketching, illustration, and how to sketch out a whole collection in my short courses or in my SIGNATURE PROGRAM : SOULFUL FASHION Foundation Immersion.
You'll also
Create an original print design from scratch, inspiration boards, flats, learn to draw faces, poses, and watercolor/gouache techniques for sketching and illustrating in full color.
Did you know can learn fashion illustration, with paper, watercolors, and pencils–like in top fashion schools, right here, right now, with me or as a self study?
And you can signup today for email updates and get a whole bundle of resources right away to start you on your journey while getting to know me and my philosophy, to see if we are a good fit!
Do you know you can get private tutoring, portfolio review, or lessons via Skype? 
BOOK YOUR SESSIONS now email info@fashionillustrationtribe.com
Have you heard about my digital 4 week workshop where I show you how to use art apps on Android and iOS for fashion illustration and master faces, heads, and hair? ENROLLMENT IS OPEN
You can even learn Technical Drawing  (Fashion Flats) from beginner square one, in my Bluprint.com class! GET STARTED TODAY!
Or just peruse one of my books: the Language of Fashion Design or the Fashion Designer's Reference and Specification Manual. AVAILABLE ON AMAZON.
I've been teaching Fashion Courses at Parsons School of Design in NYC for 20 years now.
I've had over a thousand budding designers and illustrators come through my rooms and learn from beginner to porftolio level fashion courses in model drawing, illustration, and design.
EACH of them has had a UNIQUE VOICE, and I would love to help you bring out yours.
---
Based on my "WHOAH!"  discoveries as a student and as a teacher, I've developed fashion courses for you because you can:
learn formal and informal sketch techniques
try new art supplies and tools
collect and create from inspiration
explore and discover your own unique style
learn standing, posed model drawing
render color and texture
sketch details, design collections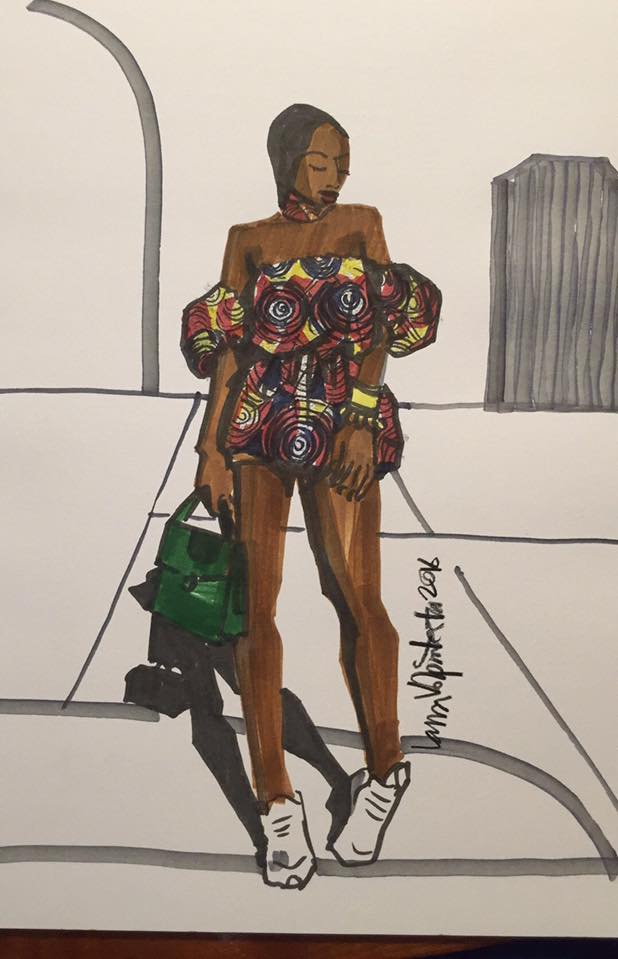 Visit the links to learn more, and don't forget to subscribe!
Check out my bundled courses with coaching support for the best deals and attention.