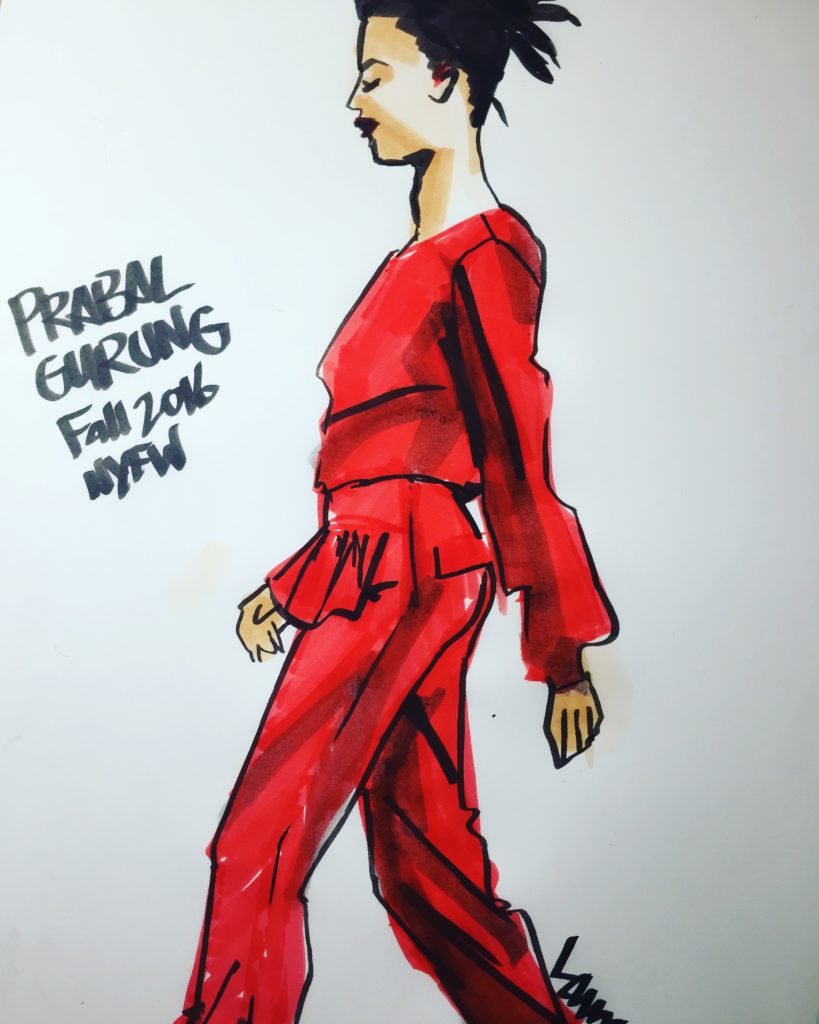 Thinking about using Fashion Markers–For  sure!
Why not?  They are the cornerstone of super quick and smooth work when that's what you need. Excellent for live sketching events,  markers dry fast, are rich with pigment, and come in so many tips and shapes.
…and they don't have to cost a fortune either!
Ah, for many many years I resisted fashion markers. I thought they felt thin and flat. They were sheer, weightless. I preferred the velvety look and feel, the thickness and textural capabilities, of gouache for fashion illustrations. How I loved the richness and total color-mixablity of gouache too. I even liked the slowness of working with watercolors. Gouache is what I teach in my signature FREEDOM FASHION PROGRAM.
And then … I needed them.
Fashion Markers saved me!
Though I'd been a staunch gouache snob, when I started doing live fashion sketching events at Lord and Taylor, there was no time for mixing and drying colors. I had to get comfy with markers FAST>
In a few weeks, learning and mastering MARKERS on the job led me to create my MARKERS MAGIC course  to unlock the mysteries of this medium for you and help you find your voice in the process.
What do I need?
Design Markers, Art Markers.  Copics, Winsor and Newtown, Chartpak, Micron, Pitt Pens, Tombow Brush markers, generic brands ….. You can make sense of all this with some guidance. I'll point you in the right direction.
As I got better and better and I made more and more discoveries that I knew I could not WAIT to share with you. Experimenting and finding my soul inside those markers continues to be a source of great joy and creativity for me.
It's YOUR TURN now!
Join the waitlist now for the MARKERS MAGIC online workshop course and I'll share my favorite tips, techniques, and tools with you.
In order to get you experienced, we'll explore model drawing exercise, face studies, and full-outfit renderings (shadow, texture, pattern, highlights.)
Well, what do you think? What do you think of markers?
If you register today for the free waitlist page, you can ask your questions, connect with others, get exclusive content and discounts only for wait-listers!
Plus, you can ask specific questions there too so I can cover them in the course!
So, I can't wait to see you there!
xo
Laura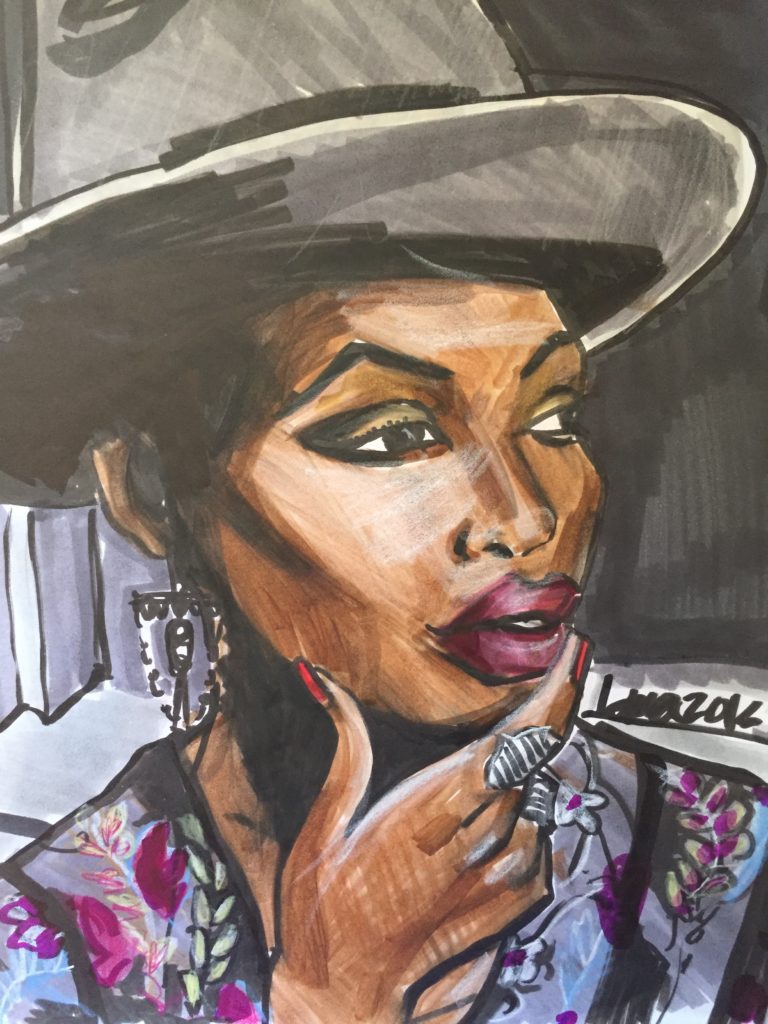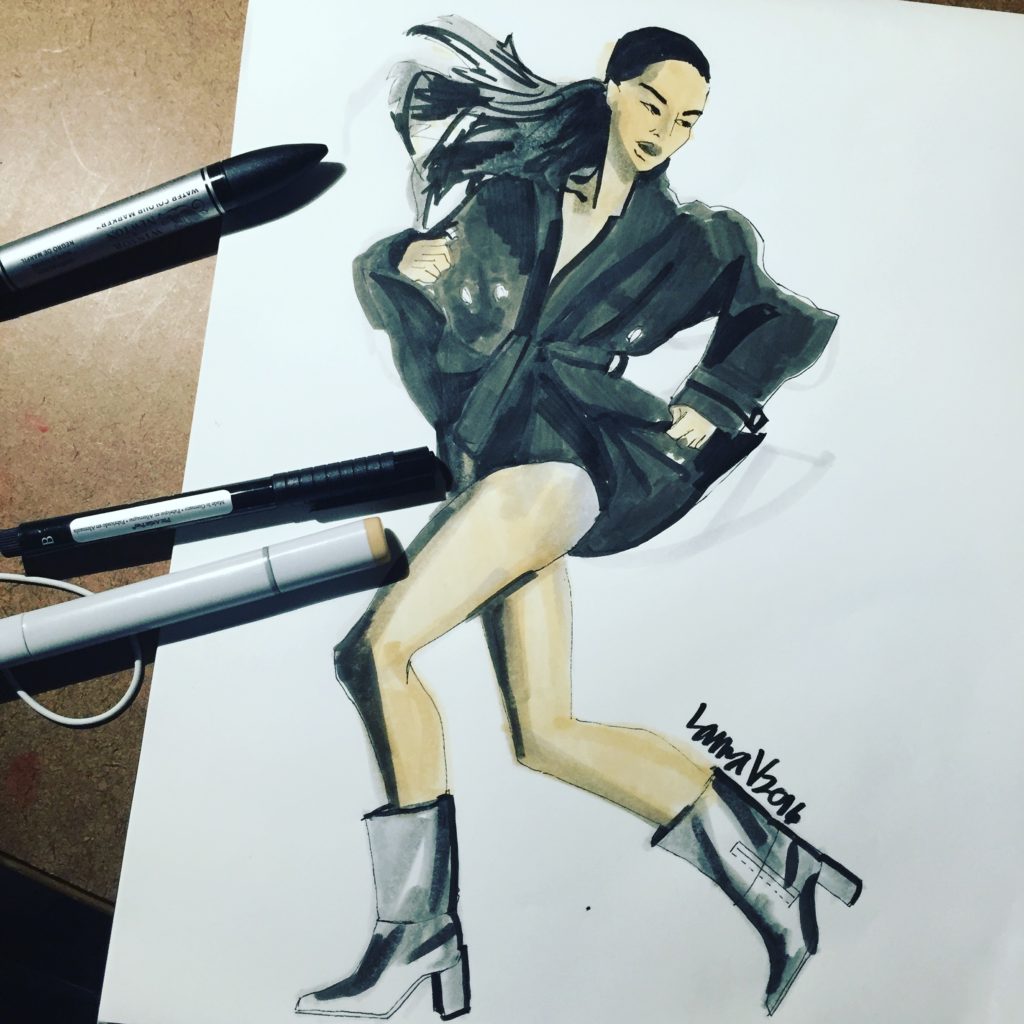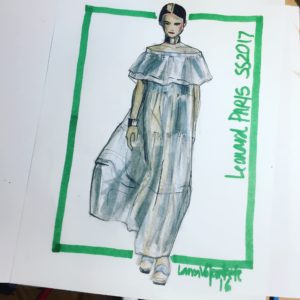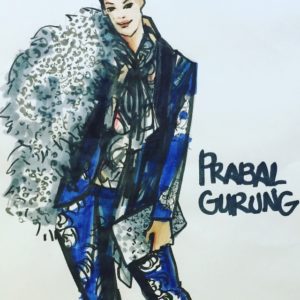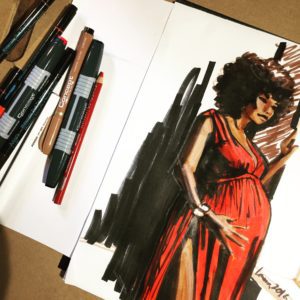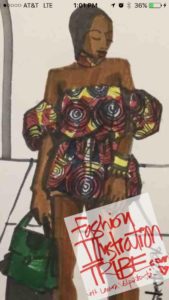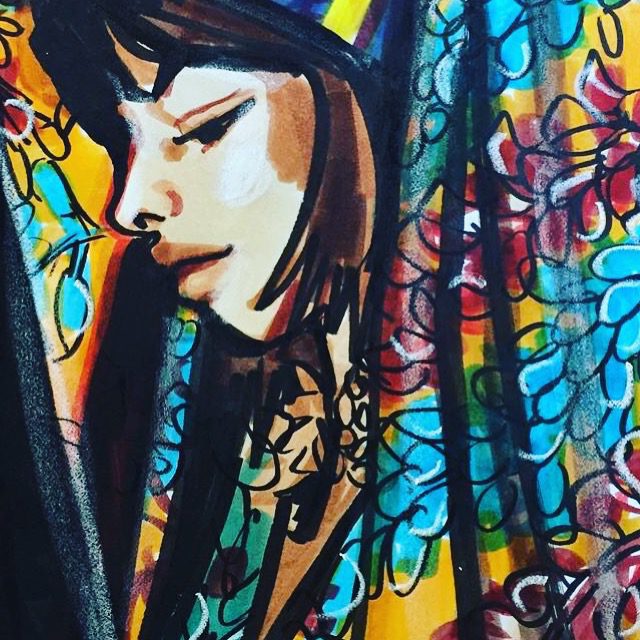 Also : learn more about my complete fashion semester course with lifetime access!
Pace yourself.
Amaze your self.
Fashion with passion.