This Fashion teacher has some office hours….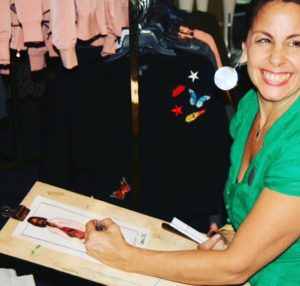 Check out my fashion and creativity LIVESTREAM shows!
As you probably know, I've been teaching fashion design since 1997 when I was invited back to teach at Parsons School of Design in NYC shortly after I graduated. I began as a fashion teacher of Patternmaking for BFA sophomores, then went on to teach draping and sewing (machine and hand) techniques to sophomore, before i began teaching model drawing, portfolio and concept development for the next 15 years.
Now I'm in business for myself! What does that mean for YOU?
That means we can chat and you can "ask the fashion teacher "questions directly during the video!
It's more than fashion: it's creativity, connection, imagination, humor and empowerment.
Almost Every day 12pm EST on Periscope.tv/LVolpintesta
Every Thursday 1pm EST on Periscope.tv/LoveInActionTV "Life with Laura" – creativity, joy and life.
And my channels: Access the fashion teacher in action, catch my blogs and blogs on your favorite socials. Remember to follow and subscribe!
Youtube: Laura Volpintesta
Instagram: LauraVolpintesta
Check out my signature programs! click below.
Subscribe today to the site here to get your free starter resources!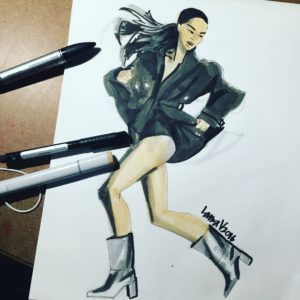 You can learn at home with an experienced fashion teacher who has nurtured over a thousand students out into the fashion industry and related fields. Whether you are applying to fashion schools, interested in learning more about model drawing, or a fashion graduate who wants to focus on getting their skills stronger. …. Or a creative who always wanted to know what fashion students learn, but without putting your life on hold or going into debt, you are in the right place to empower yourself and unleash your inner voice through  the powerful medium of fashion expression.