You can start learning RIGHT now what you need to sketch your fashion ideas!
model drawing- full color gouache illustrations- flat sketches- mood boards and research- fabric swatching- mixing paint to match colors- rendering textures and patterns- print design- shading- presentation
Tap into the joy of expression and celebration of fashion for women with a global, diverse approach that celebrates women and their lives everywhere.
Work with a mentor who is enthusiastic, encouraging, and focused to see your unique point of view and guide you to bring it to the fore!
My students are designers, shop owners, mothers, college students, homeschoolers, jet-setters, up cyclers, sustainable designers, tailors, digital designers,  artists, … as I always say, DIVERSITY IS BEAUTY. This TRIBE is led by a common desire to form a community that supports, shares, and encourage and engages around the love of fashion, and a fashion that comes from love.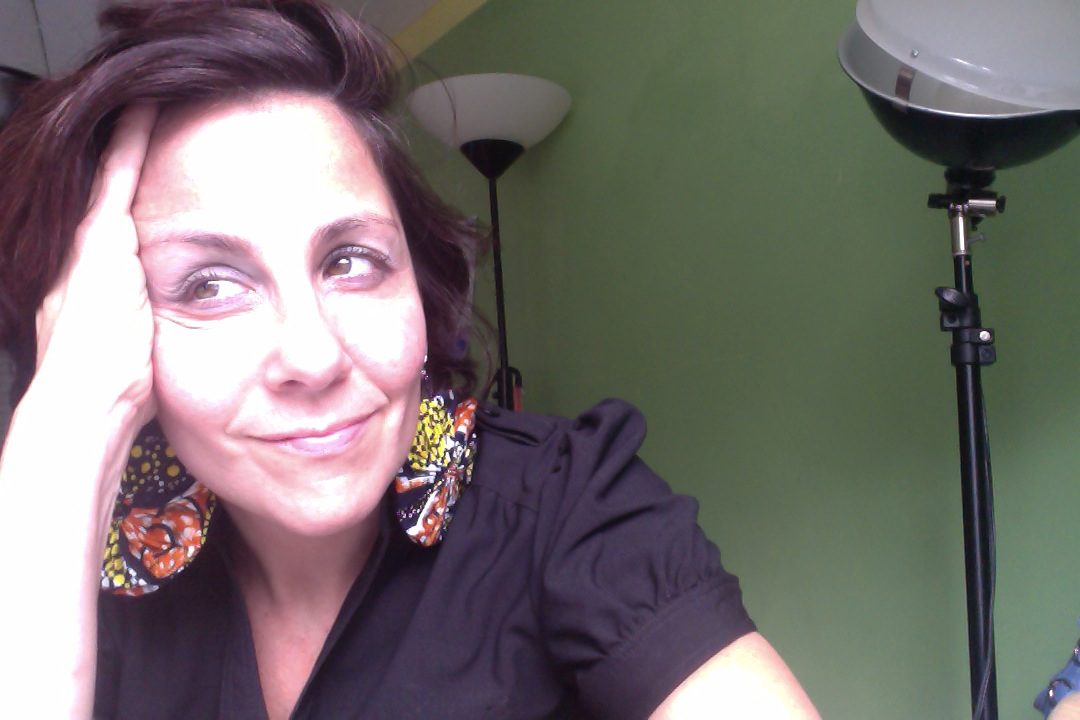 I'm Laura Volpintesta, an alum of Parsons the School of Design class of 95, and faculty member since 1997. I've taught Patternmaking and Draping/Sewing for 5 years, Illustration, Portfolio, Design and Model Drawing since 2000, and served on the full-time faculty for 6 years. Freelance designer and Illustrator in the NYC industry.    Creativity, expression, and encouragement are my passion. I aim to hold space for creative experiences and discoveries to happen.  I give you the tools and techniques to start your journey so you can create unique fashion art and find and share, develop your own voice in the process. Wherever you are, whenever you can, you log in to your course  for a continuous journey of discovery.  I can't WAIT to see you enjoying this AMAZING art form that is like no other. FASHION DESIGN.
For my BLOG ARTICLES, videos and demos, click here.  It's a good way to get to know me :0)
Learn to show what you know, and make what you imagine become real.  Do you dream in fashion? I do!
Soulful Fashion Foundation Immersion Semester isn't for everyone.  It's a choice to jump in deep and give it your all. Reach out for all the help you need along the way.  For independent visionaries who want to study on THEIR terms. 
Whether applying for scholarships, contests, schools, or SIMPLY ENJOYING THE ART OF FASHION AND DESIGN for personal fulfillment…
 In Soulful Fashion Foundation Immersion:
log in and access your modules (you'll be unboxed a new one each week), complete your assignments with feedback from Laura Volpintesta and a lively peer group! . You can register at any time and the weekly modules are posted each Friday. You can also study "quietly on your own" if you prefer.
I can learn fashion design and illustration techniques just about anywhere these days.  Why here?
  I'm here from A to Z, when you need me, you contact me and we work throughout it. Your questions are invited at every single lesson.  I adore bringing out the best in each artist.
 You will work through a broad and varied range of techniques and materials, but the goal is to give you the standard foundation and language you need, plus the CREATIVE FREEDOM to express yourself in a non-competitive, cooperative, supportive and encouraging environment. IT STARTS HERE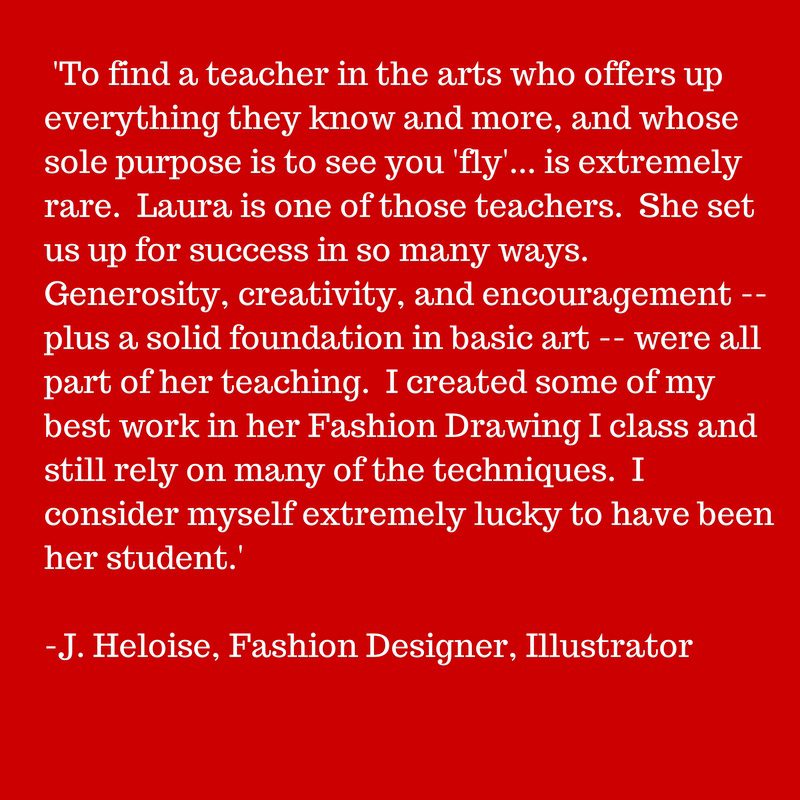 *****I personally guarantee my 12 week foundation. If you complete every assignment, you will be amazed by your proficiency and ability to express fashion concepts cohesively and proudly.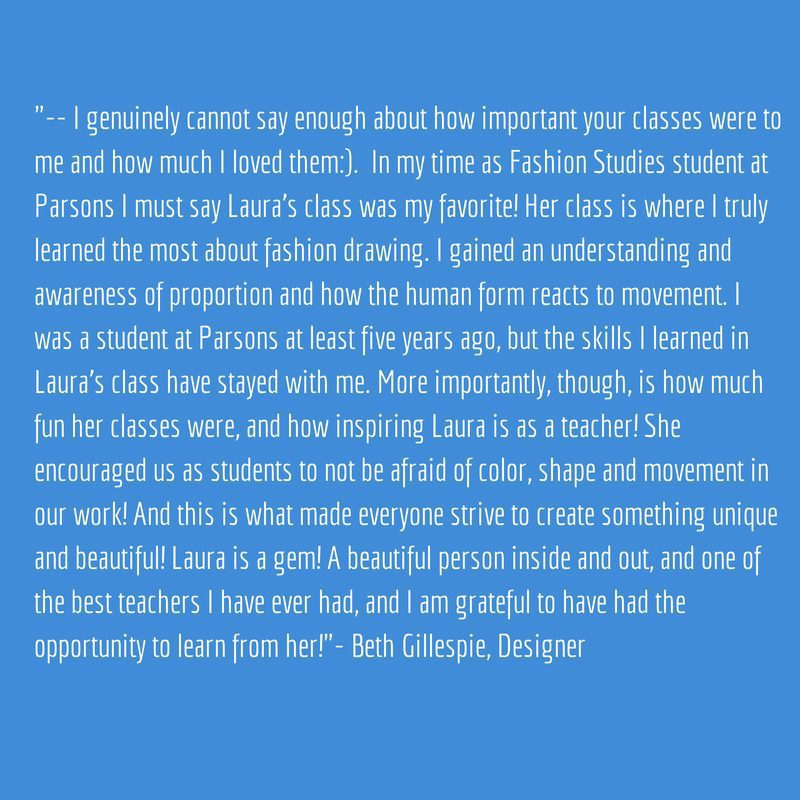 The strongly recommended supply kit is about $150 and you can start without it while you wait for your shipment. You can review and edit the cart at this link, or just print it.
(The kit includes paints, colored pencils, two kinds of professional papers, ink pens, paintbrushes, palette, ruler, tapes, and drawing board/portfolio, and more)