Laura Volpintesta
I'm a fashion designer and illustrator who helps creative women everywhere and anywhere fully form the art skills that fashion has called them to. In a deep but playful and encouraging environment, I take you through an intentional journey to learn art supplies, model drawing, design sketching,  and how to illustrate your own unique collections of designs.
I've taught thousands of students- and watching the transformation (as well as remembering my own as a student) as they learn to see, work, and see themselves in a new way, is: indescribable.
Priceless.
and Forever.
Drawing isn't only a skill, it's a time and a space where you can tap in and really take an inner journey. Adventures happen on paper (or iPad/ tablet) in color, form, shape.
I've been teaching since 1997 (BFA Fashion pattern/draping/sewing) and since 2000 (AAS Fashion drawing, design, portfolio).
While on the full time faculty,  I also  developed Parsons Fashion's first fully online fashion studio art and design class in 2008 which I still teach today to students around the world.
I'm a teacher who  refuses to teach the unrealistic body proportions that I learned to draw as a fashion student.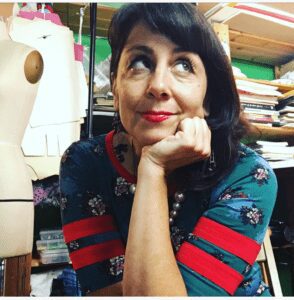 I create and guide online fashion art and drawing courses to foster "fashion in our own image": fashion and portfolio courses that offer an alternative to expensive, university programs by encouraging study from home.
Learning this way embraces sustainability, diversity and inclusion, integrity, honesty, and small business models.
Learning from home creates a non-competitive, encouraging community environment more aligned with a sustainable lifestyle.
Founded on the belief that the kinder we are to ourselves, the kinder we will be with the outside world, she envisions ethical, beautiful and sustainable fashion practices.
My first book the Language of Fashion Design on Rockport featuring designers and models from all continents and biographies of designers with unique approaches to design, materials, and business.
I'm also a homeschooling single mom of 3, trained doula, and  singer, primarily of Brazilian jazz, who believes celebration, affirmation, craft, color, joy, and positive energy are fundamental to fashion.
"Fashion is both a personal and a public service"- Laura Volpintesta
(from flyer for ethical fashion panel discussion I spoke at organized by Ethical Fashion Academy : FASHION FILTER)
https://fashionillustrationtribe.com/
Gallery click here.
Fashion online study programs and packages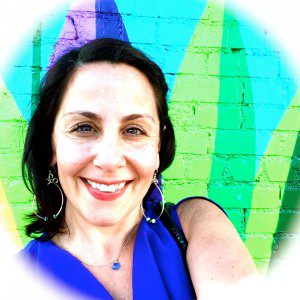 I'm Laura Volpintesta.
I was someone who always loved to "doodle" as a kid( squiggles, loops, shapes)- it brought me peace and pleasure.  I never felt I could draw anything representational and rarely tried. I loved to look at pictures of dancers with all of their dramatic and subtle gestures and poses as a young girl, and as I got older I became totally absorbed into fashion magazines… at a time when diversity was celebrated and women's bodies were expressed in a way that felt full of life.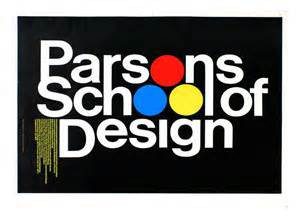 (Parsons Logo and Poster, 1990s)
Next stop:
I set my sights on Parsons School of Design in NYC with the dream of becoming a fashion designer. I learned basic drawing and sewing first, then applied  to school.
I couldn't believe I was going to be learning the tools to create this art form that incorporates music, movement, living humans, fabrics, textures, colors, and fills the media with its messages THAT COULD BE USED FOR GOOD and images THAT COULD PROMOTE LOVE, PEACE, BEAUTY.
The masses responded strongly to the messages in the media- couldn't these messages be used to build a better world?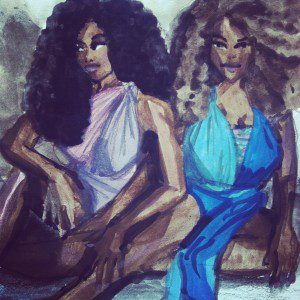 WHOOSH!!: Parsons. First year. I started to go deep learning art, design, color, and model drawing.  
My eyes and my soul were changed and I was finding I was able to perceive things in new ways and EXPRESS MYSELF in new ways (this is also the year I began studying and singing jazz).
I loved the people all mixed up in the city, going here and there, bumping into each other.  It was one of the most transformative years of my life.
PAUSE:  I never quite "got over" how amazing the feeling was to take my "innocent " eyes and hands, and begin to make and say things with them as well as hone what it was I wanted to say.
To be guided to new ways of seeing, (literally!) and watching this journey unfold in my hands and on paper. I learned to use a variety of artists supplies in various ways and debunk myths about the process of creating art.
I was exposed to many artists and materials. I learned about color, design, and art history.
I BECAME MORE OF MYSELF. I GREW.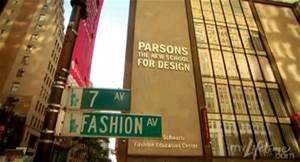 SKIP: 20 years later, I've been teaching fashion design, illustration, portfolio and model drawing to beginners-to-advanced students at Parsons School of Design since 1997.
 I NEVER TIRE of this experience, because it always taps me in to that incredible transformation, that incredible, eye-opening year (okay, four years….) but that first step, that foundation, was such a real EDUCATION, such a deep experience that has touched my life every single day since.
As an artist, as a designer, as a musican, as an entrpreneur, as a mother, as a friend,…..
the experience of growing and learning tools to artistic expression ultimately led to self-discovery and realization in a way far beyond what I ever expected when I started out.
THIS EXPERIENCE IS WHAT I WANT TO GIVE  YOU HERE.
REWIND: Looking back, I see a drawback as well. The system that I learned in was a system that I see falling away. I no longer believe in competitive learning environments that direct you to conform to a strict system…
I lost touch with my deeper message as I was processed through a fashion program, and went into the industry with a confidence in my talents but a dimiished sense of self.  Add motherhood to the mix and you start to see how the forms of the working world are still much shaped after a man's realities, not a woman's.
I believe in work that moves and flexes around our lifestyle
because I know WE CAN DO ANYTHING and do our work when we are energized and refreshed and at our best.
FAST FORWARD: Everything I have experienced, for good and for bad, has led me to believe deeply, passionately in home-study, location independent study and work.  I've homeschooled my 3 kids.  My experiences have led me to believe that I wasn't cut out for a "job", but to DESIGN A LIFE. Entrepreneurship. A home-based business that works around my schedule, my family.
I want to reach mothers, career-changers, people in remote areas…
who have this love for fashion and this desire to go deep to realize their skills, "find themselves" through art and design, and express that beautiful message, to promote love, understanding, passion and beauty in the world.
 I also am passionate about helping you have social media tools to get your message out there.
THIS IS WHERE IT ALL STARTS.
in this program, class by class, i'll teach you the tools in a way that builds intentionally.
I've worked with SLEWS of beginners, don't forget that, at Parsons, and have seen incredible results 98 percent of the time. SO i KNOW what you are capable of, and I can often recognize your voice and skill coming through long before you do!  The key is to trust the process and to do the exercises.
Watch the videos. On  your schedule. Watch them once or ten times. This course is here to meet YOUR needs!
Get inspired. Look around.  What do you see? What moves you?
Ask questions. Get answers.
Share your adventures, exercises, baby steps.
Ask for, get, and give feedback.
YOu may also study as quietly as you like, but ineracting brings a whole other level to your progress and process and the feeling that you are having a "voice", among a range of supportive and diverse voices in your design community!
YOu can upload photos , videos, or type questions in the class at every step.
Feedback and sharing are extremely valuable because :
WHEN YOU CREATE YOUR WORK, you often CANNOT "SEE IT" any more.
Group feedback points out how your work is being perceived: your peers see amazing things, strengths, and messages or themes in your work that you never would have noticed yourself! It also helps you see what is clear to you, but not coming across clear to others, so you can hone your message.
In most cases, you will find that your work is more appreciated for its strength by others than you appreciated it yourself ! This is a tremendous boost!
Also, discussing design and visual things, along with fashion, is a skill you want to become comfortable with.
You will even make some lifetime friendships!
It is a safe, private, intimate space and no trolls are tolerated.  Inappropriate users are removed immediately.
I LOVE to give you control to sketch a range of body types and styles for YOU and your ideal clients' needs, never unrealistic, distorted female bodies.