READ ON FOR FASHION SKETCHBOOK SPECIALS!!!!:
EVERY signup for online fashion courses during this holiday sales event (November 22-27) will receive a $50 amazon gift card code towards their course supplies, texts, or my books!
*** may take up to 5 days to receive your code via email***.
Maybe now is the best time for YOU to start your journey!.
Fashion creation is an ultimate journey—
Do you want to take the grand cruise or weekend getaway? You have options.  You can get online fashion courses to meet you whereever you are at, what matters is that you want to go!
I believe if you love it, it's yours.
IT'S ALREADY IN YOU.. and you deserve the guidance and framework to bring your voice out of hiding.
Are you feeling sparkly?
I bet you are full if ideas and visions.
Above all, you have a creative fire burning inside and you want to learn in a course loaded with projects, lessons and exercises that make you pull what's inside you, out.
Sign up  now for your first online fashion course, and –Let's get playful, funky, edgy, fun, colorful, exporative, and uncover the hidden gold you've been hiding inside.
SO MANY OF US are called to fashion and we don't know it's because we are artists, called to create.
AND IT'S NOT AN "OPTION"
it's a necessity for us.
It's also a creative way to escape from the day's demands by plunging into the possiblities of your own expression.
Ideas. Beauty. Stories. Journeys.
Fashion Illustration Tribe's Online Fashion Courses-
Did you know that THIS WEEKEND  Thru midnight November 27 there are a
range of options to start YOUR FASHION JOURNEY?
….adventure, mystery, exploration, expression, magic, curiosity, ….
Style, skill, voice, techniques, tools, feedback, demonstrations, formats, resources, orientation….
Community.
I've got 20 years of enthusiastic fashion teaching
at Parsons School of Design in NYC – poured into online fashion courses brought to you at home, for you!.
BUT WHAT DO YOU NEED TO LEARN?
What do you WANT to learn?
Click the "sketchbook" images below
to discover the sale prices and course descriptions running through Midnight EST Monday, November 27.
You get lifetime access to any online fashion courses enrolled during this event.
Course doors are open only at this time  (NOV 22-27) and these prices until I decide to open them again.
(hint: THE BIGGEST DEAL is the comprehensive program one time payment option avaiable this weekend only)
What I've cooked up for you this holiday weekend:
First of all, Do you want to get comfortable and expressive in fashion sketching? From Illustration to design sketching, fabric concepts , mood boards, rendering patterns and textures, learning flat sketches, quick sketching and final illustration skills so you can create your own portfolio of original sketches, ideas and style?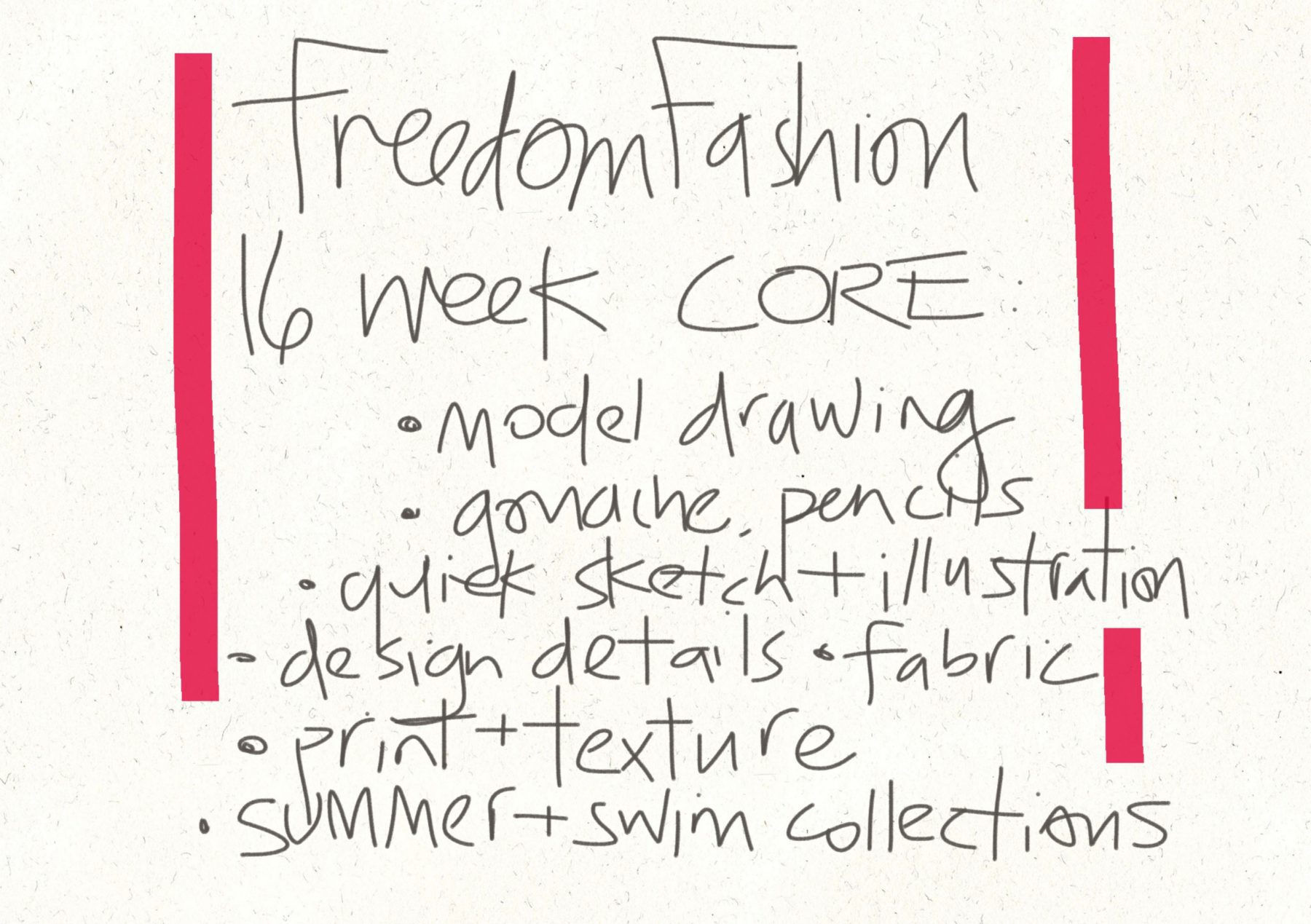 j
Better yet, If you want to "get it all" (I've taught beginner patternmaking and drawing up to portfolio over 20 years and LOVE TO SEE STUDENTS BRING IT ALL TOGETHER over time)   FREEDOM FASHION PREMIUM includes all of the courses  listed here today with lifetime access, community and support. Pace yourself and explore any or all of the courses.
Get a $150 dollar Amazon Gift Card when you sign up for PREMIUM ONE TIME PAYMENT this weekend only (just think of the sketchbooks and art supplies you could get with THAT, or maybe a copy of my book!)
For PREMIUM PROGRAM with Payment Plan Opfion (only a $50 gift card included) visit here.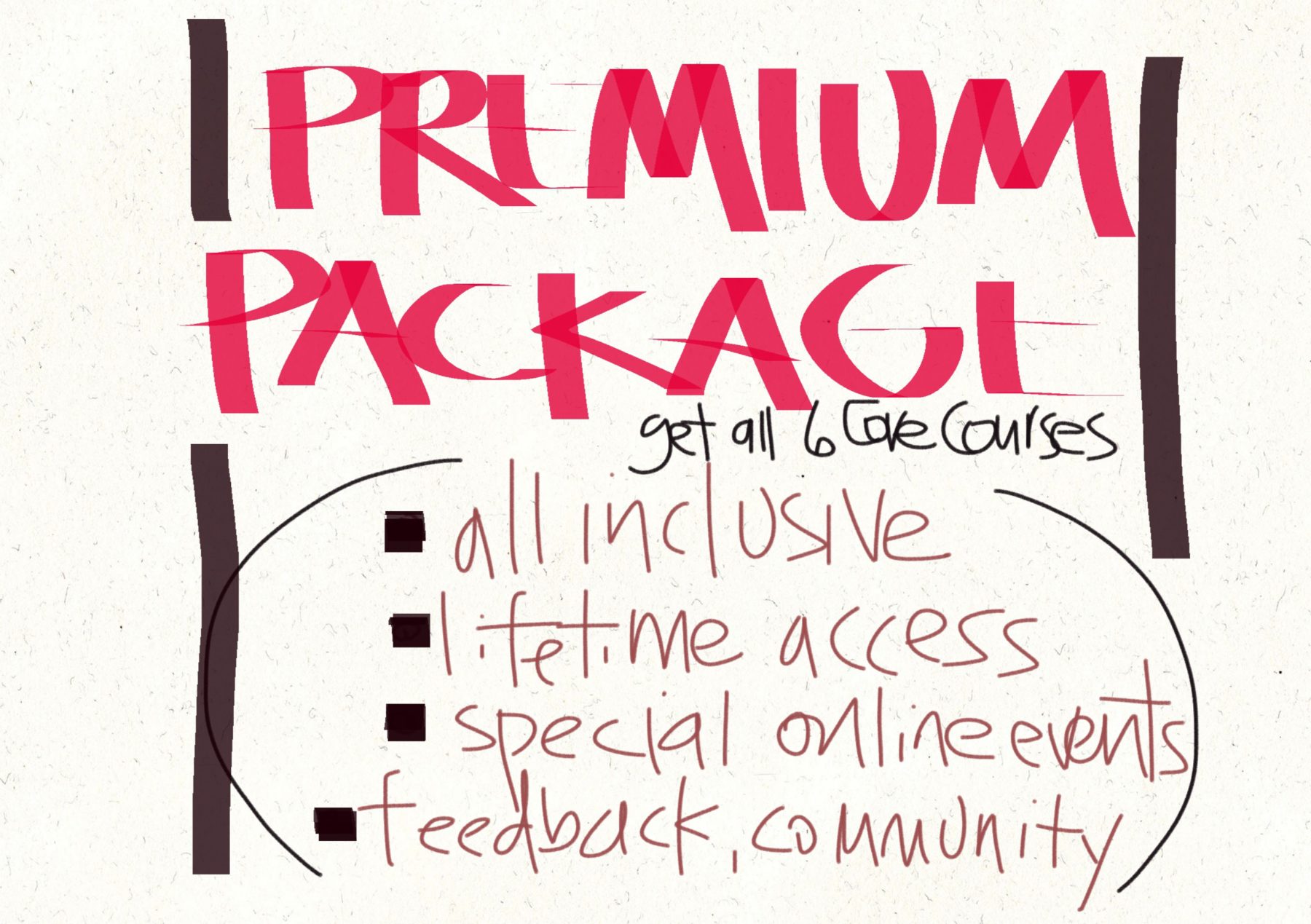 And what if you wanted to get your toes wet by just exploring the page, and really want to learn to draw figures of any size and proportion with ease, drama, and style?  Model Magic is suitable for beginner or advanced model drawing, because it focuses on UN-DOING your habits of drawing that keep most people stuck  in common pitfalls.  How?  Through 14 different 20 minute lessons, each teaching you a new innovative exercise, introducing a fresh art tool, and busting a new myth about art and drawing.
Another aspect of your adventure is Eveningwear. Imagine a fashion portfolio without the spice and flavor of this special area of drama and fantasy.  What will happen when YOU explore your style of fashion illustration while learning the tools I use to show shine, drape and detail for eveningwear and beyond?
Glitter, sequin, satin, metallic, feathers, fur, velvet, and more?…. in this course you'll get 5 oe hour demonstrations around illustration AND design techniques. We'll illustrate using digital devices, markers, and gouache, so you can see what's possible and expand your range of approaches.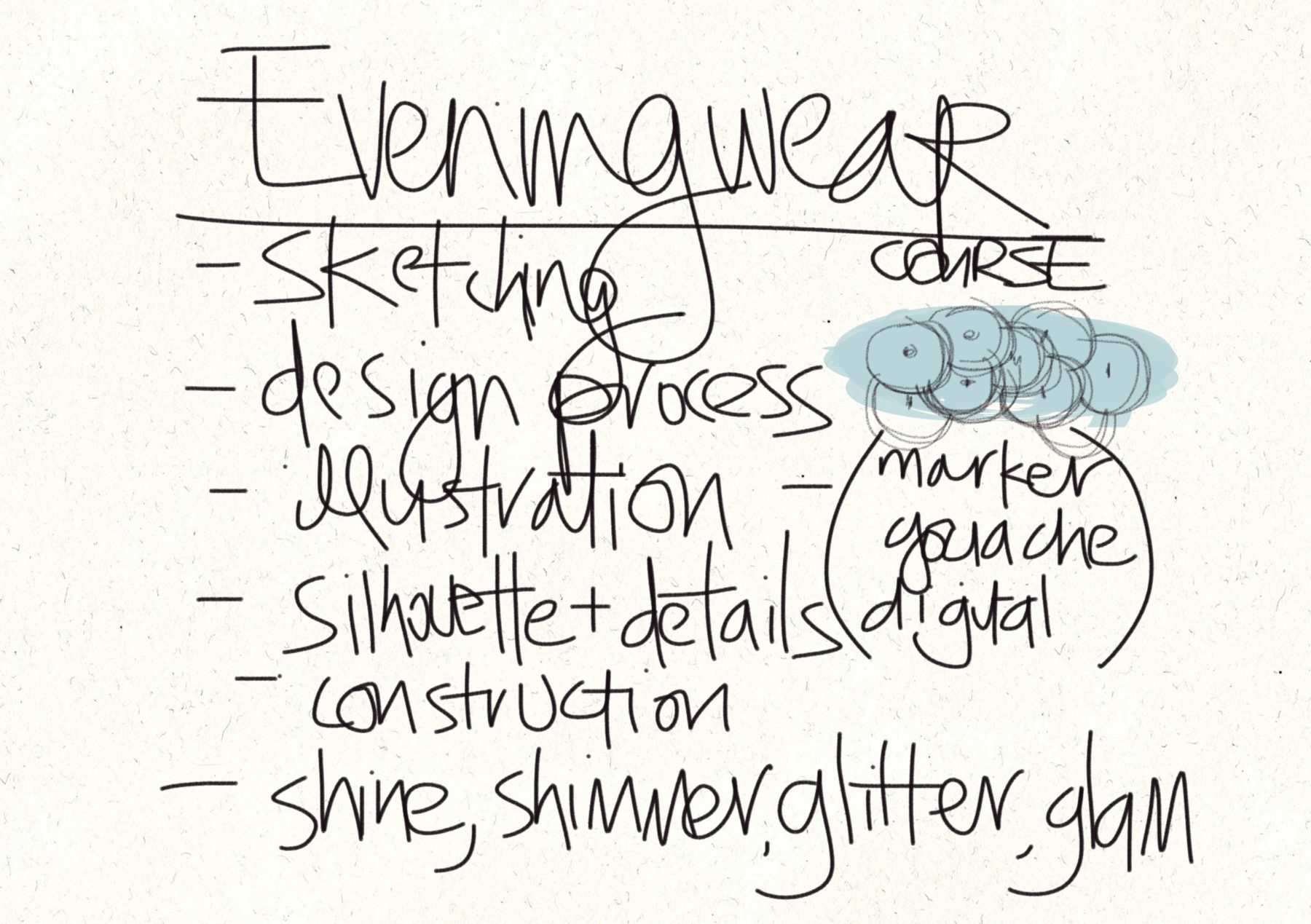 OPTION 5: Freehand Illustration on Digital Devices with awesome apps: "ABOUT FACES"
Maybe you're afraid to sketch "on glass"? I sure was. Then I fell in love. It's portable and inexpensive and soooo fun and flexible.  In the DIGITAL DRAWING COURSE called "About Faces", you'll learn 3 different apps for freehand fashion illustration while also learning three angles of the face, head, features, hair and explore your own style while you do it!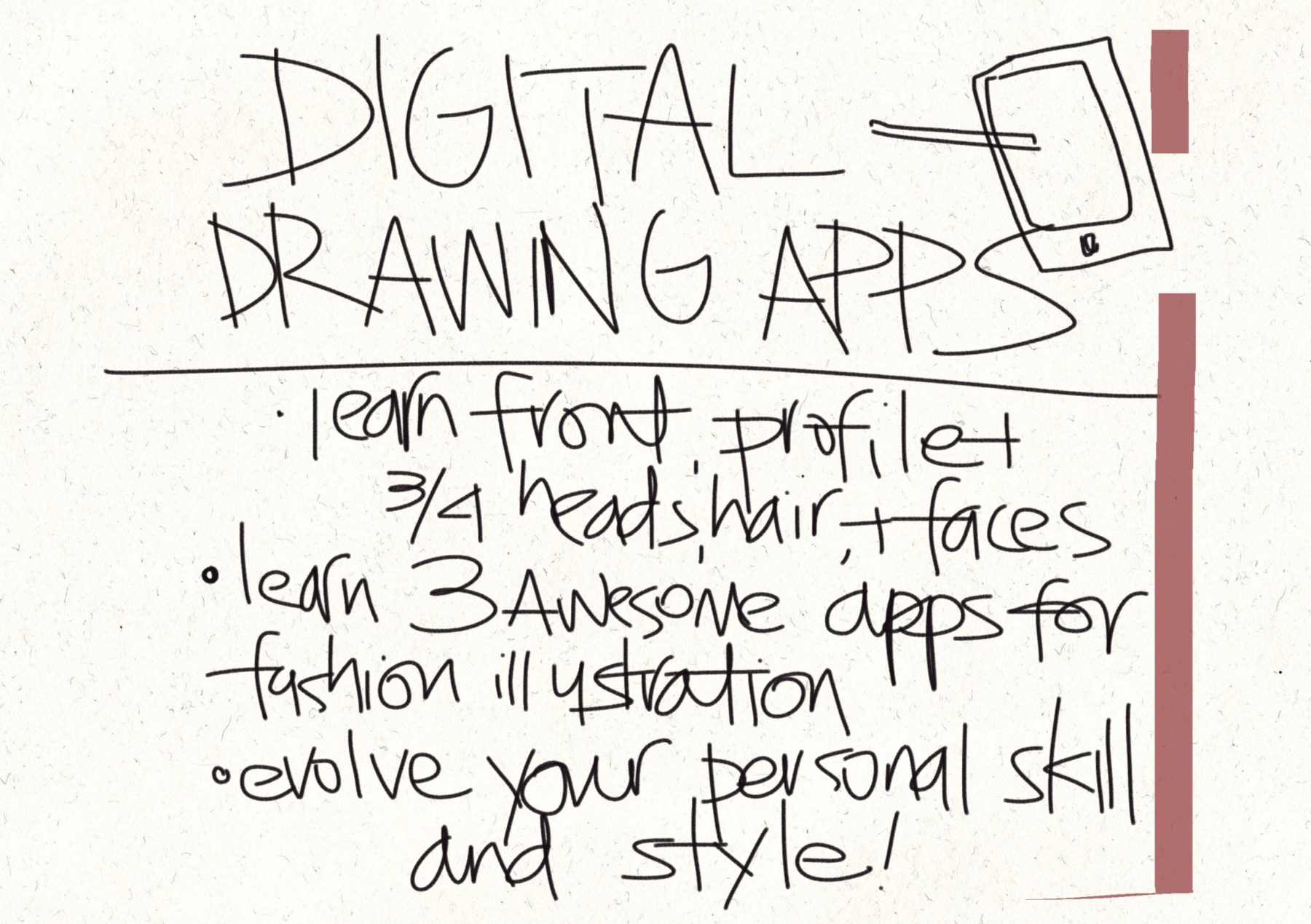 Don't forget that every fashion nerd wants to know more about the language of fashion…. to learn about fabric grain and how it behaves, how the grain is placed on pattern pieces. What tools are used for making patterns? How do you drape a basic bodice front and back, skirt, circle skirt, collar? What markings go on patterns? How do we call the measurements, the parts of the pattern and mannequin? what is ease, fit?
Whether you want to learn to make patterns or to talk to a patternmaker, or simply ask questions and deepen your understanding of fashion design details and elements,… this course will change the way you look at clothes… and talk about them……. and draw them!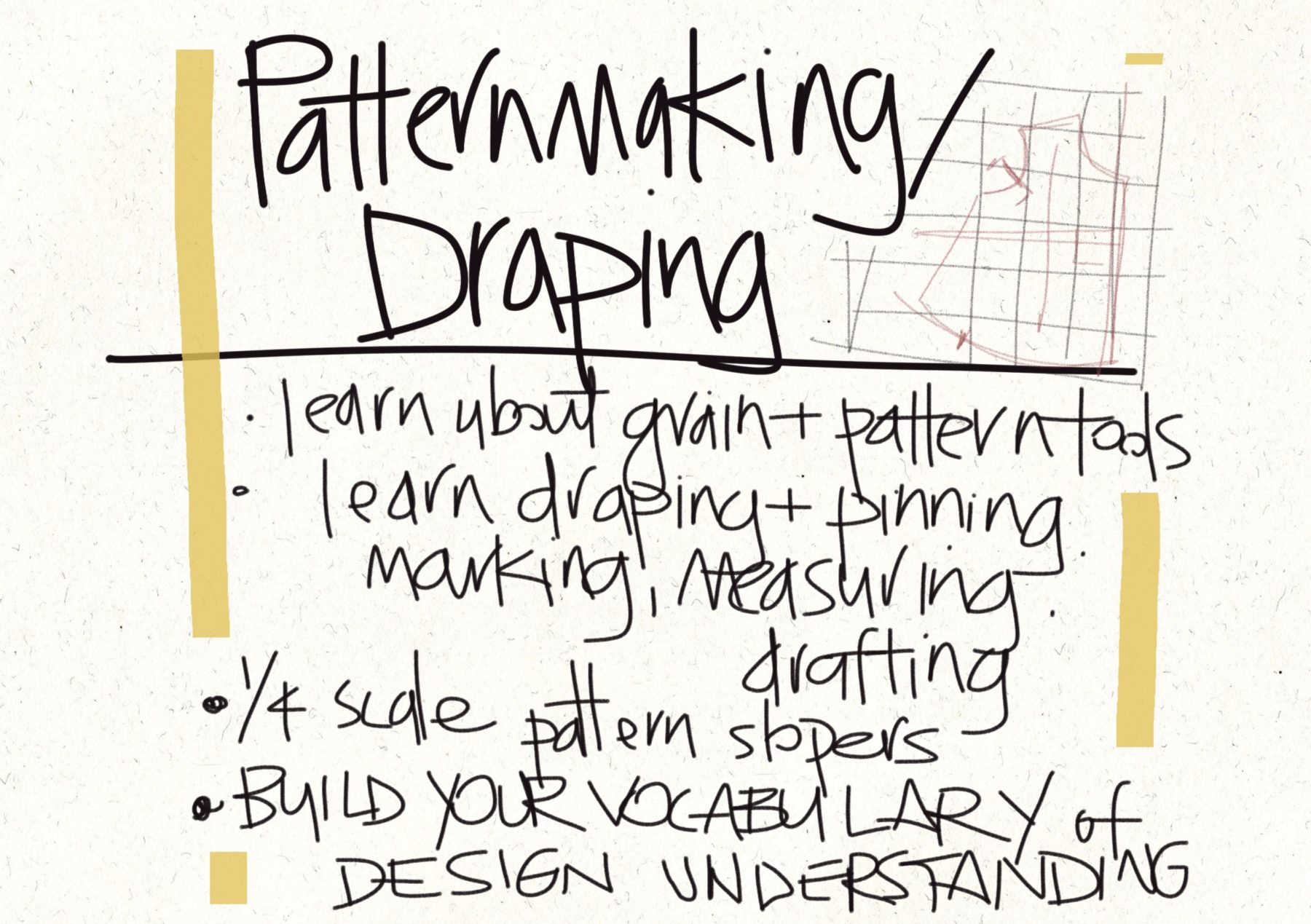 Most of my students find it easier to design for summer and spring at first. In this online fashion course we'll set aside a few weeks to look at outerwear, cut-and-sew knits, handknits, how to render them, …stripes, layering, and cold weather collections which really round out your portfolio and range of expression. Again, you'll learn how to DESGIN creatively for the season as well as techniques for rendering and quick sketching, developing your voice. This is an intermediate course for those who have completed one illustration course with me already, preferably the core foundation FREEDOM FASHION.