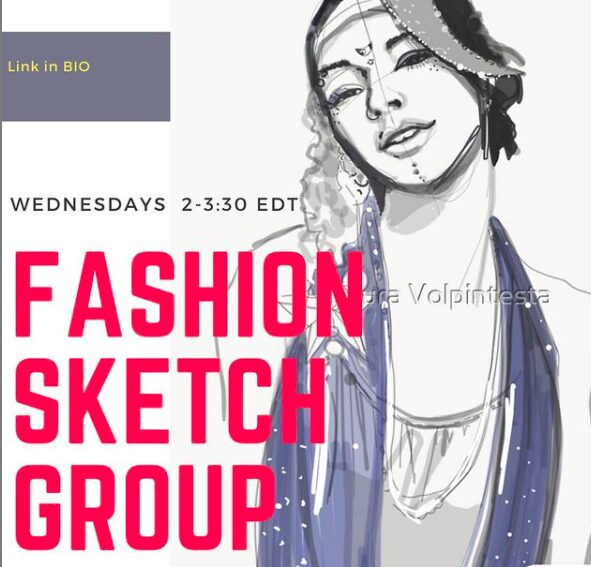 Finally, an on-going place and time for support, community, weekly lessons, inspirations and Q and A with Laura!
Spaces are limited for weekly Fashion sketch group, if you are seeing this page then there is still an opening.
(scroll to bottom of page for some free model drawing videos for artists and fashion lovers!)
Each week I'll prepare a brief talk or demonstration about a topic of fashion illustration, fashion design,
fashion sketching, portfolio, fashion drawing, fashion fabrics……..
model drawing, creative process, drawing skills…..
art supplies for fashion art (analog and basic digital for ipad, android, tablet or phone and apps)….
fashion design books, illustrators, etc……..
The topics are designed to inspire conversation and questions
We'll grow and expand our skills, vision, and connection to our creative process!
Plan to come to fashion sketch group and use the time for your private sketching time commitment to yourself,
and dive into the material or conversations as much or as little as you wish!
You are perfectly welcome to just come and sketch, or to jump in with questions or share.
FAQ:
WHY SHOULD I JOIN FASHION SKETCH GROUP?
I think you'll be amazed how much it helps to share your work, and feel the sense of community support and direct mentorship from Laura that you'll get in this affordable container that I'm offering for a limited time!
You'll have access to replay links if you miss a session, can cancel any time ( no refunds) and will be billed monthly $50.
Classes run weekly at 2-3:30pm EST via Zoom and you'll receive an email with your zoom link.
I can't wait to meet you and bring together a unique group of souls to dive into the endlessly inspiring, never-ever-boring world of fashion art and design together!
Love
Laura
ps keep scrolling below for more information about me and the sketch group….
or signup right here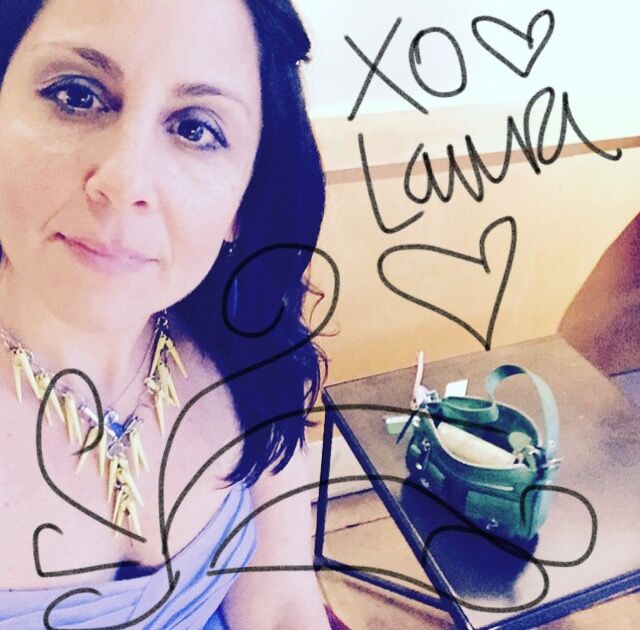 Joining Fashion sketch group means that you'll be a member of a tight knit circle of peers who support and inspire each other.
You'll start to notice that your questions and sharing help others and vice versa!
Each week, you'll get exposed to new topics related to fashion drawing, fashion art and fashion illustration
….that stimulate and affirm your creative process (how great is that)?
Meeting weekly and investing means that you are sure to dedicate time to your personal development every week, and feel continuity in your growth.
The size of Fashion Sketch Group is limited to 15 members which means you can have your questions addressed and influence the kinds of topics we explore together weekly.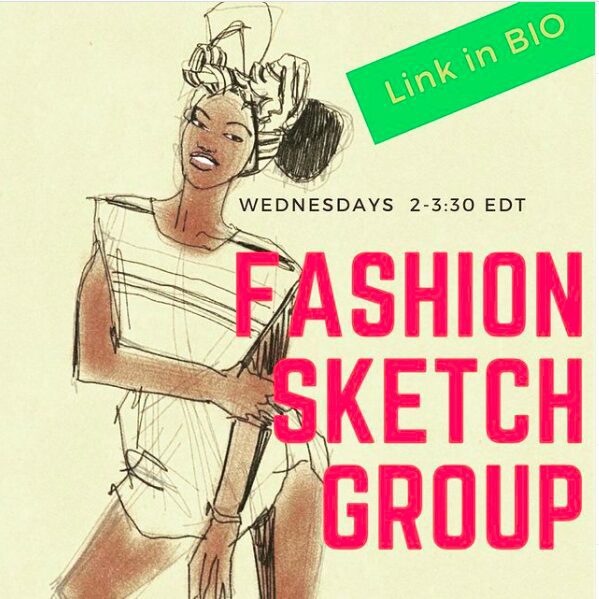 Don't forget you can also study in my structured online fashion design courses and fashion illustration programs listed in the menu on my homepage, free articles here on the website (subscribe for a bundle of creative resources!)
We're all about fashion design, fashion illustration, model drawing, gouache art supplies, and apps for digital fashion illustration.!
THE TRIBE is : creatives driven by their hearts to hone their own unique voices. STYLED BY TRUTH and heart!
Let's stay connected via instagram here, Youtube here (lots of tutorials, talks and demonstrations. SELECT A PLAYLIST about fashion design or fashion illustration, or digital fashion drawing)….
Have you seen my books? visit here
Merchandise, stationery , home decor and clothing (and art prints!) are available here
and my Goddess Art Self Discovery decks available here:
the GODDESS SEEDS DECK https://www.printerstudio.com/sell/designs/goddess-seeds-deck.html
The MUSE SINGS DECK https://www.printerstudio.com/sell/designs/the-muse-sings-wisdom-deck.html
THE FEM-INFINITY deck https://www.printerstudio.com/sell/designs/fem-infinity-visioning-deck.html
Teaching, celebrating and supporting the fashion arts process is my joy.
I know very well what kinds of doubts and detours can try to derail you while pursuing your dreams and developing your confidence.
I KNOW HOW TO GENTLY NUDGE YOU BACK ON TRACK AGAIN AND AGAIN and not lose sight of why you got here in the first place!
I've been teaching fashion design since 1997 at Parsons School of Design, and working freelance in the NYC fashion industry from childrenswear to womenswear, juniors and plus size, swimwear beachwear to outerwear, leather, sweaters, and Menswear. From Gap, Banana Republic and Old Navy to Blue Fish, Go Target, Rocawear, Burlington and Chico's, to QVC, CKJeans, Carters, London Fog and the Limited, to custom bridal , jewelry, accessories and more.
Online teaching? I created Parsons School of Design's very first online fashion studio course in 2008 while on the Full Time Fashion Design Faculty (before my youngest daughter was born and I started to reduce my schedule)
I've worked and taughtsamplemaking, patternmaking, draping, sewing,illustration, flat sketching, technical design and fittings, to teaching Portfolio to Parsons Graduates going out into the business. Proenza Schouler, Tanya Taylor, Fernanda Yamamoto, are just a few of the well-known fashion designers who have been my students
Let's do this!
welcome to Fashion Sketch Group.
As soon as you enroll via paypal links above, you'll receive your enrollment links and info via email within 24 hours.
Make sure to indicate which email adress you want to receive your info at.
See you soon!
Love
Laura