Welcome to Fashion Illustration Tribe's Suite of Online Fashion Design and Illustration  courses, Coaching and Programs with Laura Volpintesta!
Welcome to your home -and-hub for quality fashion online courses made with heart, soul, and loads of experience from my 20 plus years teaching at Presitgious Parsons fashion design program in NYC.
Like you,
I've always loved fashion.
So many facets, and so many reasons!
I absolutely loved the transformation of beginning to learn art and design in my early 20 when I went to study at  Parsons School of Design in NYC and Paris, France.
And there's nothing I ADORE MORE passing on that passion and experience to other lovers of the art and craft of fashion fused wtih soul and heart.
You deserve to have the wonderful joy of discovery
that I did when I went to fashion design school. I want you to have all of it, (without any of the BS common in fashion schools that takes all the joy out of it).
ONLINE Fashion Design Courses at Fashion Illustration Tribe (visit the menu in the header for a complete listing!)
Through resources, discussions, demonstrations, examples, I'll guide you in the right direction……. to follow your own love and voice!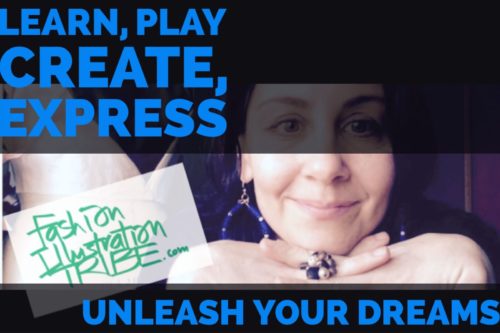 The richest, deepest dive to take with me is to register for my paint- and -pencil, beginner to intermediate, learn-it-all FREEDOM FASHION foundation online fashion course.
In Freedom Fashion Online Program, Learn
art supplies,
model drawing,
technical drawing of garment details,
watercolor/gouache texture 
print rendering techniques,
quick sketching,
mood board creation, 
final illustrations of an original group of your own designs!!!!
portfolio techniques 
line sheets
and more
I'm not kidding!
It's a semester of fashion study, entirely online! (add supplemental coaching sessions for extra support at any time)
Freedom Fashion Soulful Fashion Foundation ONline course mimics the online fashion studio course I created for Parsons School of Designin 2008…
Since 1997 I've bringing beginner students to become fluent sketcher/illustrator/ design thinkers in fashion!
OPS I forgot to tell you something …
You can also order my fashion design book now available 5 languages! 
(Chinese, Russian, Spanish, French and English)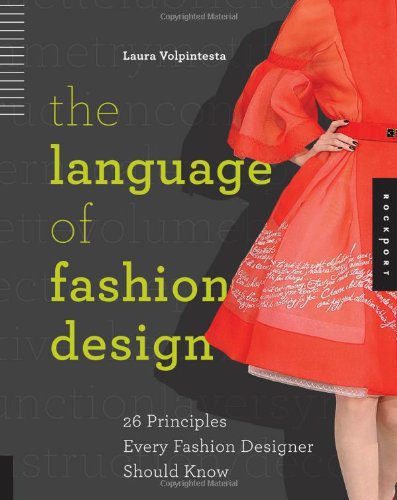 >>>>Watch the trailer here to learn all about for my Craftsy/ Bluprint class "Designing with Fashion Flats"
It was an absolute thrill to work with Craftsy/ Bluprint creative team to create this beautiful online course production in their studios in Denver, CO.
"Designing with Fashion Flats" teaches so clearly how to sketch flats for fashion: focusing on details and proportions without dealing with model drawing like my other courses. do. It's extremely affordable and flexible.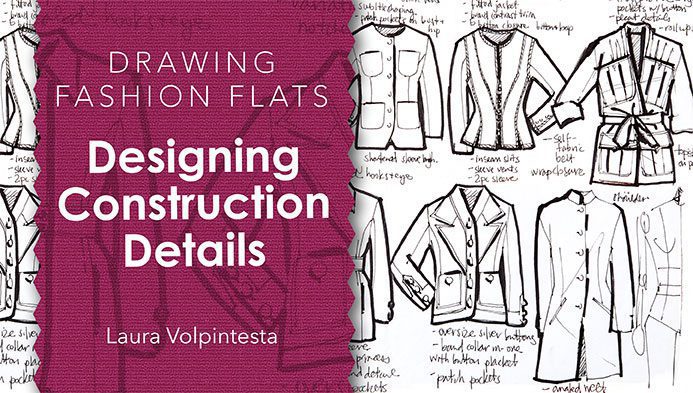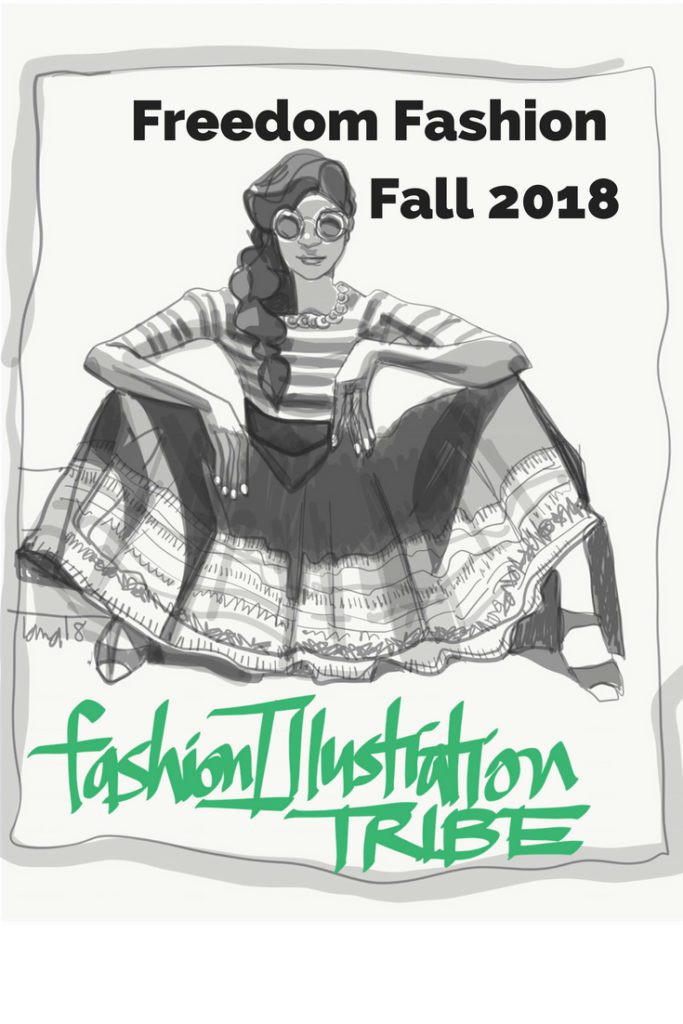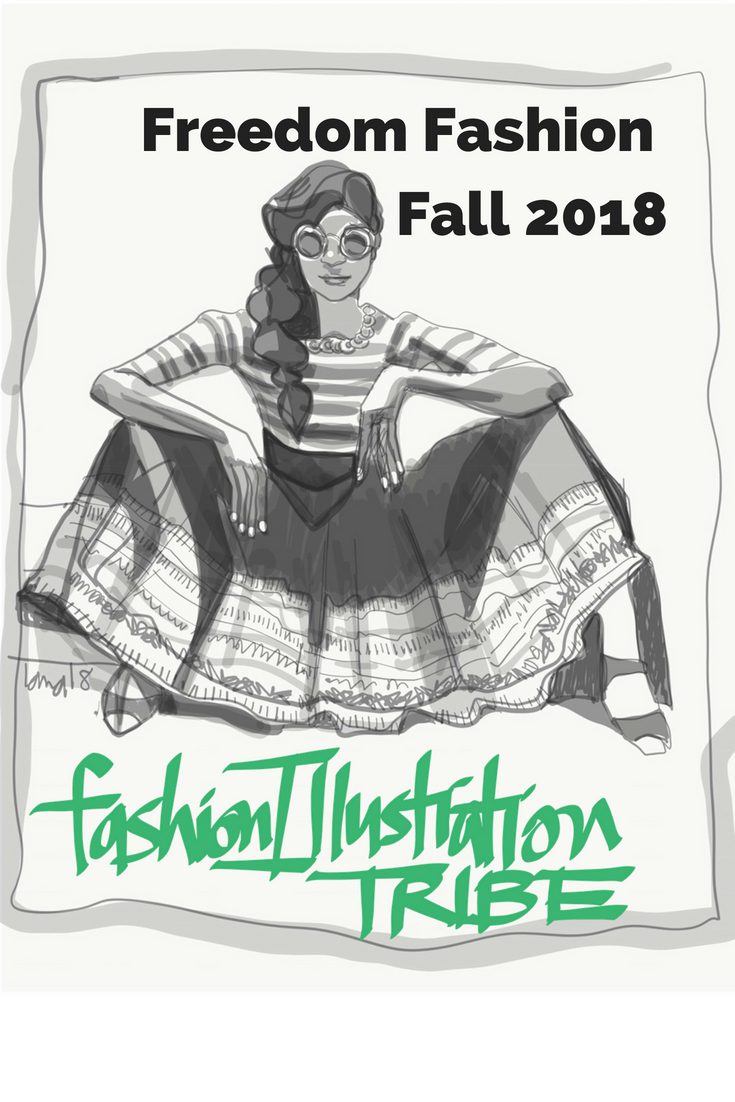 Are you curious how I sketched the fashion illustration/ portrait above on my IPAD or on a tablet?
Using, elegant, fun, gorgeous apps on a digital device!
Learn my favorite digital drawing  apps for fashion illustration, techniques, and all of the fundamentals of drawing/ sketching/ illustrating a face.  Including heads, hair, shine and shadow, and the features from different angles.
Click the image  for ABOUT FACES online fashion course –digital drawing and painting course –details and signup page. 
There's an exclusive video tutorial FREE on that page for you to get a taste of what's possible for you!
(The images above and below were also created on iPad/ Tablet.)
It's truly amazing to learn  all of the wonderful things these apps can do!
What's even more amazing is what you will do with them in your hands.

Above, I used a watercolor effect app…
Below, I used a slick vector drawing app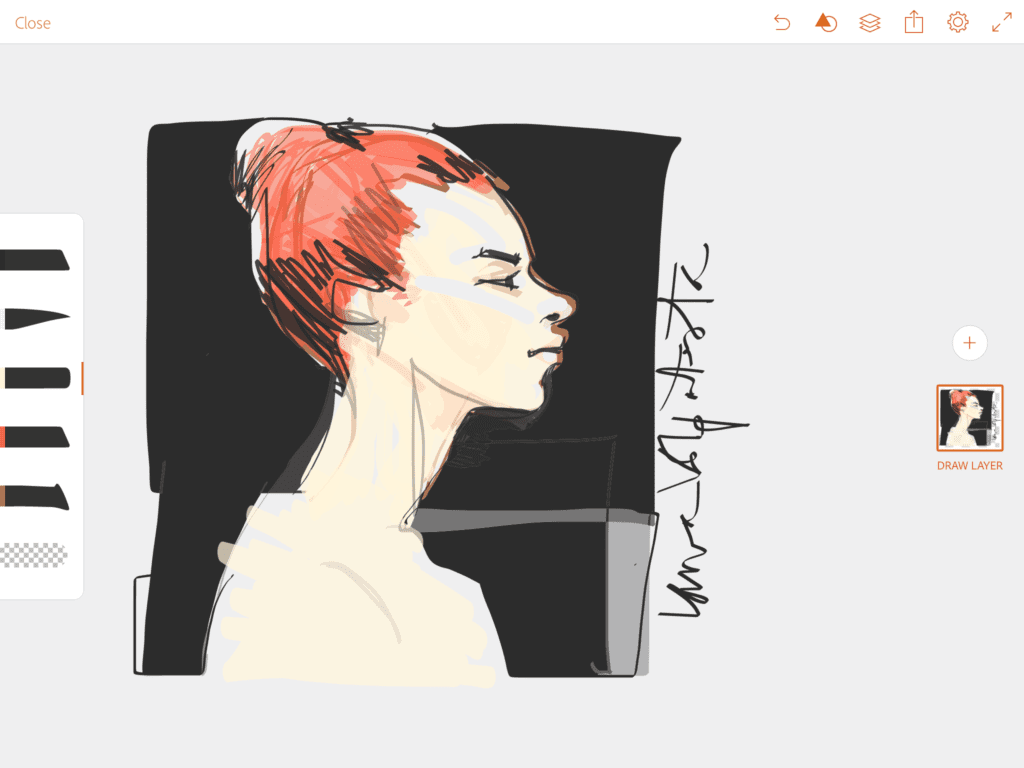 What about the TECHNICAL aspects and skillsof the fashion design process?
Join me for Patternmaking Desmystified (plus draping) online course program…
and learn all about fabric grain, pattern drafting tools and supplies, and especially the TECHNIQUES and TERMS of a fashion patternmaking and draping to inform everything that you draw and design!!!!
Share your sketches, inspirations and experiences in our Facebook Group: Fashion Tribalistas by clicking below to join.
Ask questions about anything related to fashion design and fashion illustration…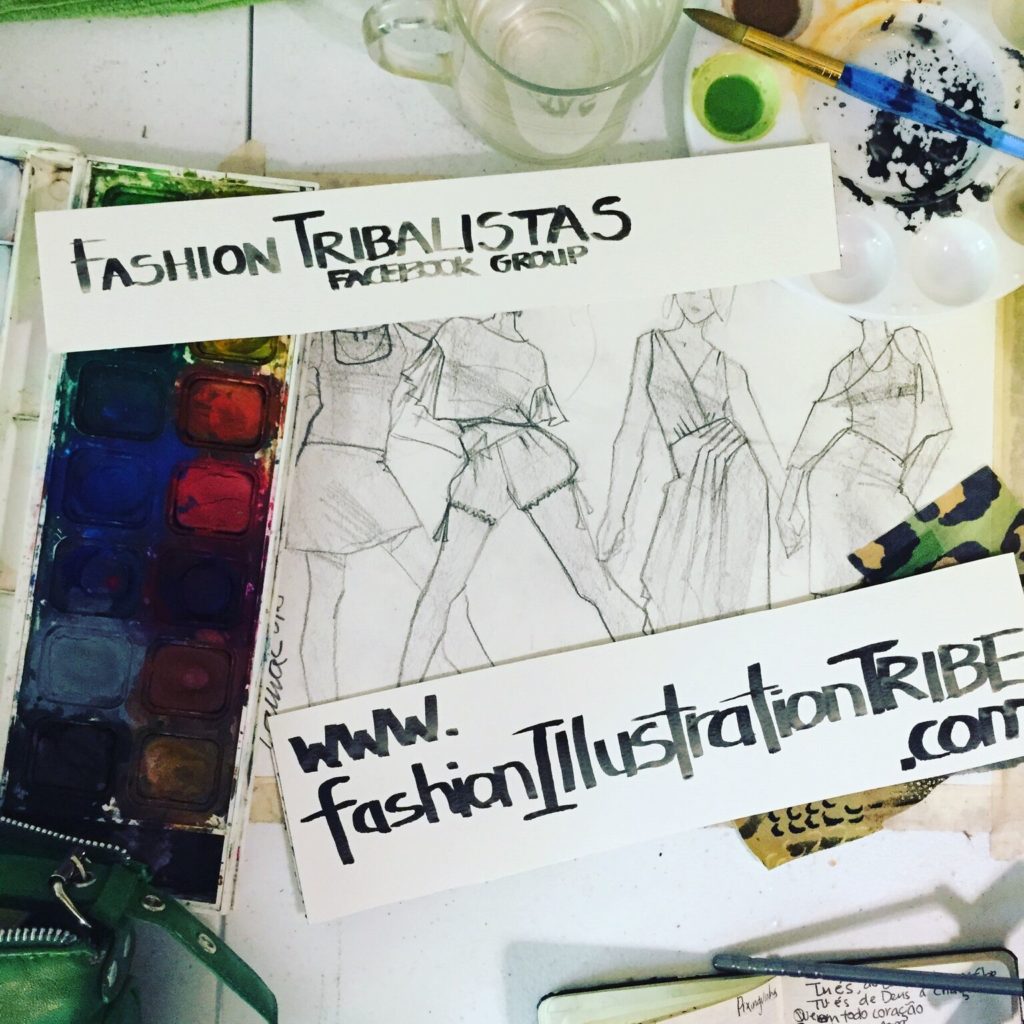 IMAGINE WHAT YOU CAN DO???
When you have guidance, a mentor, and the steps laid out in front of you!
I KNOW YOU CAN!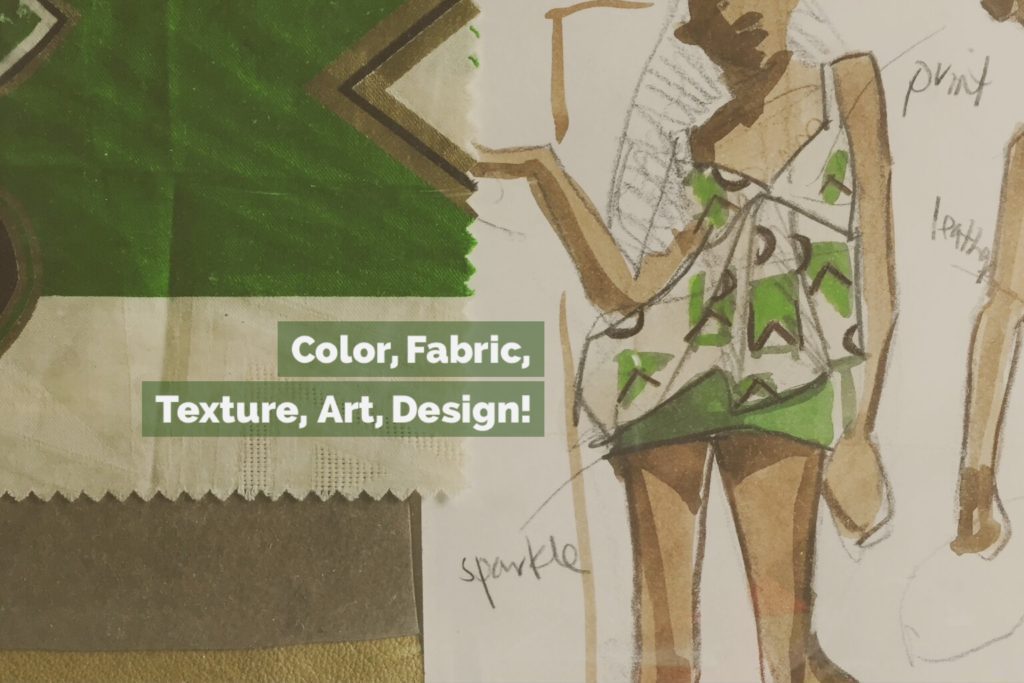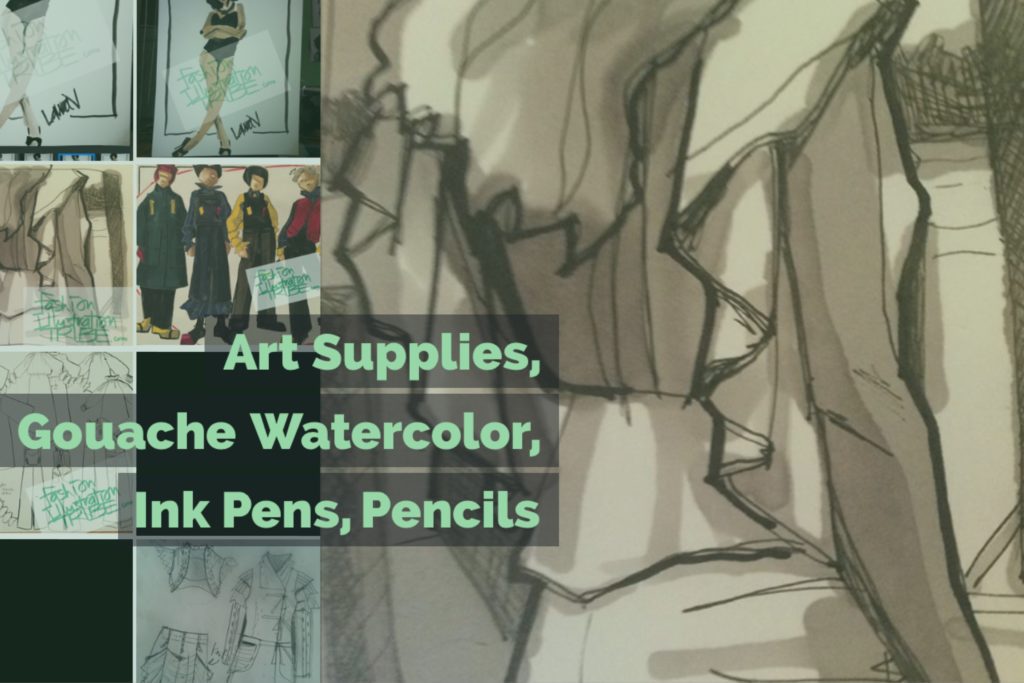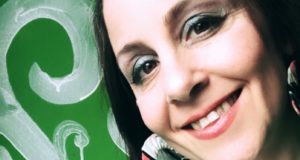 I am so looking forward to working with you.
Don't forget to subscribe to receive even more goodies to get you on  your way… there's a gift pack for subscribers delivered right to your inbox.
Also don't forget to visit the free resrouces on my homepage.
Love
Laura