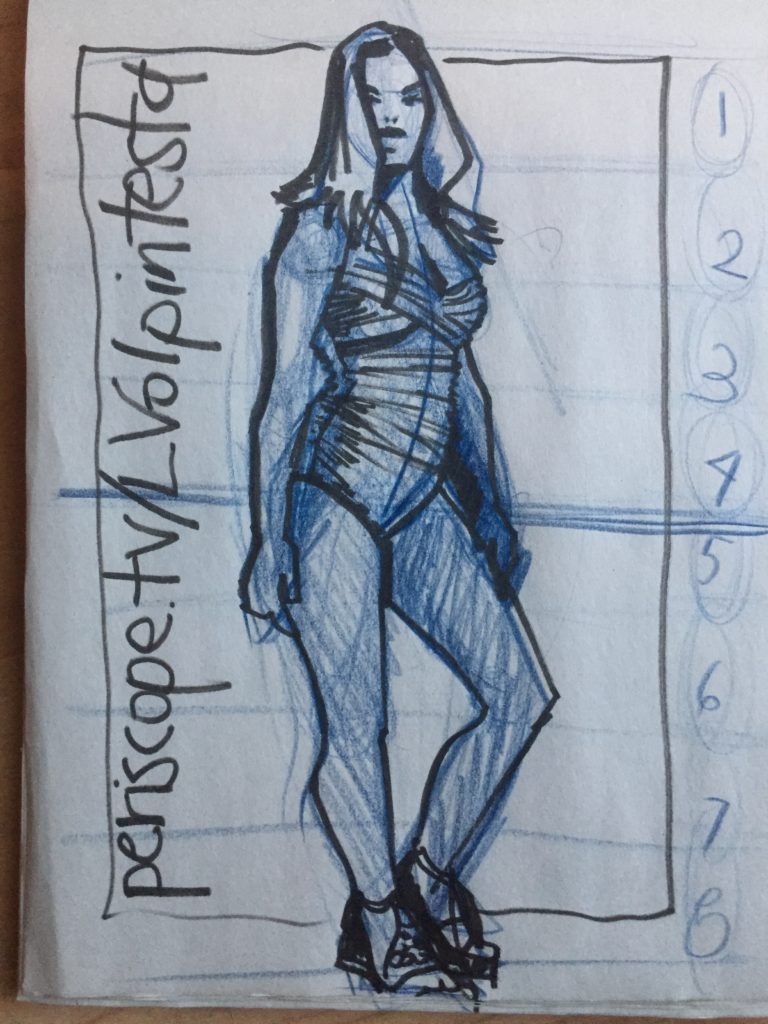 including a video demonstration from my SOULFUL FASHION FOUNDATION IMMERSION program: The Plus Size Fashion Sketch
First?  you need plus size fashion figure images/ models to practice from!!!! You'll find a whole bunch further down this page, plus a plethora on my Pinterest board dedicated to the subject!
PS (Did you know that this is the single most visited page on my entire website????)
I'm so glad you are here, and of course, I would love to accompany and support/encourage you on your fashion design journey. There is nothing that thrills me more that watching you feel more and more confident, flowy, imaginative, creative, and expressed in fashion sketching.
I still can't believe the way I used to draw models in school, all distorted and stretched out, the way I was taught.  Well, I don't teach the way I learned, I can tell you that!! But that's how I learned and how many teachers are still going.
As promised, below is a file of plus-size fashion figures for sketching fashion/ fashion model drawing practice,
including a video demonstration from my Freedom Fashion Online SUITE of Fashion Design programs and courses (click for info and registration links) !
I'm also including a croquis below that you can trace onto to sketch your own unique, original designs 🙂 Yay!
Honestly, I am working up a larger collection on my pinterestboard for plus size fashion sketch.  It includes figures for plus size fashion model drawing as well as great clothes and a range of body shapes for reference and inspiration. Come check it out on pinterest and follow me!
So I'm still researching to keep this post useful. Please comment me with any suggestions or additions.
Are you looking to learn techniques for sketching and designing models and clothes ?
That's what I teach in SOULFUL FASHION FOUNDATION IMMERSION>> click for info. We cover EVERYTHING I've been teaching for years at the university. Actually I offer so many different sized courses on the subject, each with a different feel and edge. I encourage you to browse around the site and see which one calls to you.
These plus size fashion sketch figures below are predominantly leotard, swim and lingerie images so that we can get our MODEL DRAWING techniques down.
We want to be able to see and understand the mechanics of the body before we start sketching a lot of clothing. Seeing and understanding the legs, the hips and shapes, anatomy, all work together for action and balance in a pose is extremely helpful!
 Obviously, sketching from images is the best way to build your skill! Drawing what you see provides reference and builds your VOCABULARY so you can draw from your imagination easily.
Ultimately, I urge and encourage every designer to develop the flexibility and skill to be able to create the body they want for any project… with the customer in mind.
Despite what so many fashion schools (not mine) are still teaching, there is no reason to have to stick with one body type. That's just ridiculous.   Create the body that makes sense for your designs. PERIOD. This way,  your drawings translate into your beautiful reality. And make SENSE to your heart, your mind, your soul, AND YOUR BODY.
video: how to "build" a body for a plus size fashion sketch
the rules/tools are adaptable, as you'll see, to create any body needed, using the same technique.
Here are some figures to practice from right now along with the video.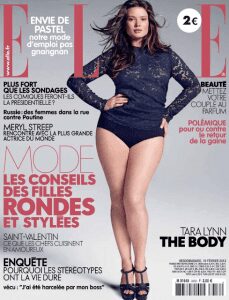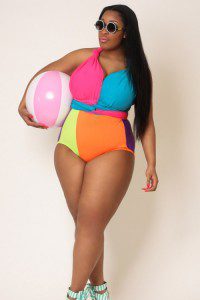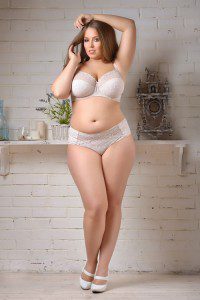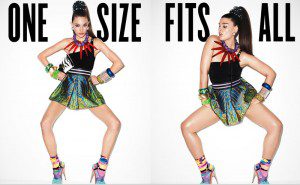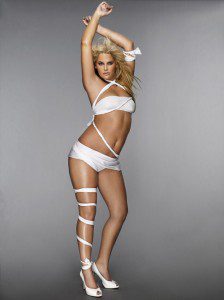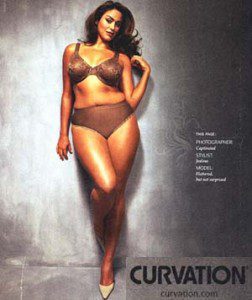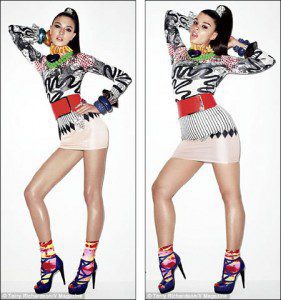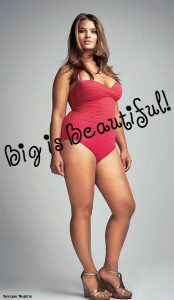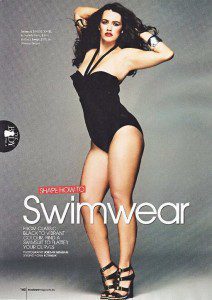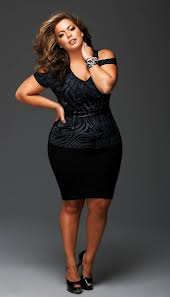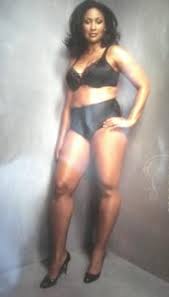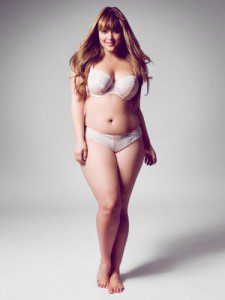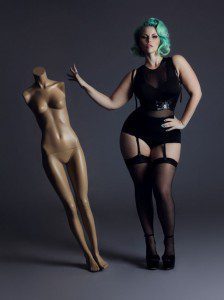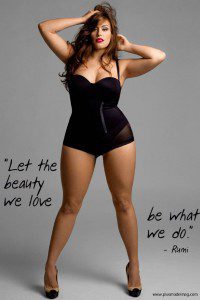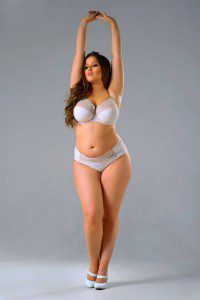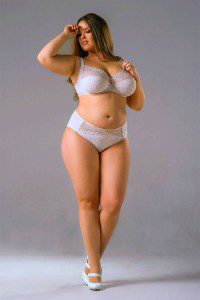 Remember, the proportions don't have to change in the length, just adjust your width proportions. The bust may fall lower on the length proportions than you are used to in the smaller sizes, it all depends on the body of the client, imagined or real, and also the undergarments she wears.
 You can always use these photos in conjunction with one of my plus size fashion sketch model drawing you tube tutorials to help you out.
HAVE FUN, and let me know what you think !
We can work together to develop your skills and portfolio through my intensive online course 15 week Fashion Semester, check it out.   I LOVE helping visionaries unleash their ideas on paper and truly dive deep into the joy of fashion, model drawing, design, and illustration.
xo,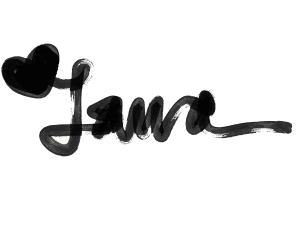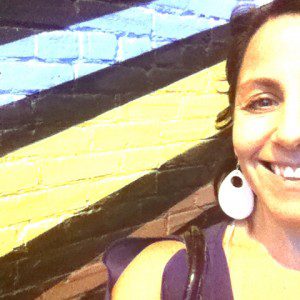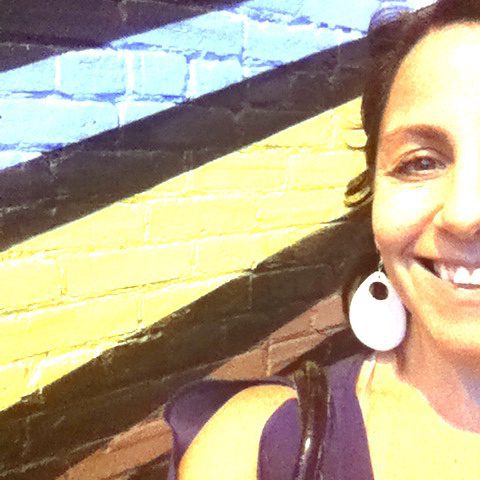 Laura