PLUS SIZE Fashion Illustration Tutorial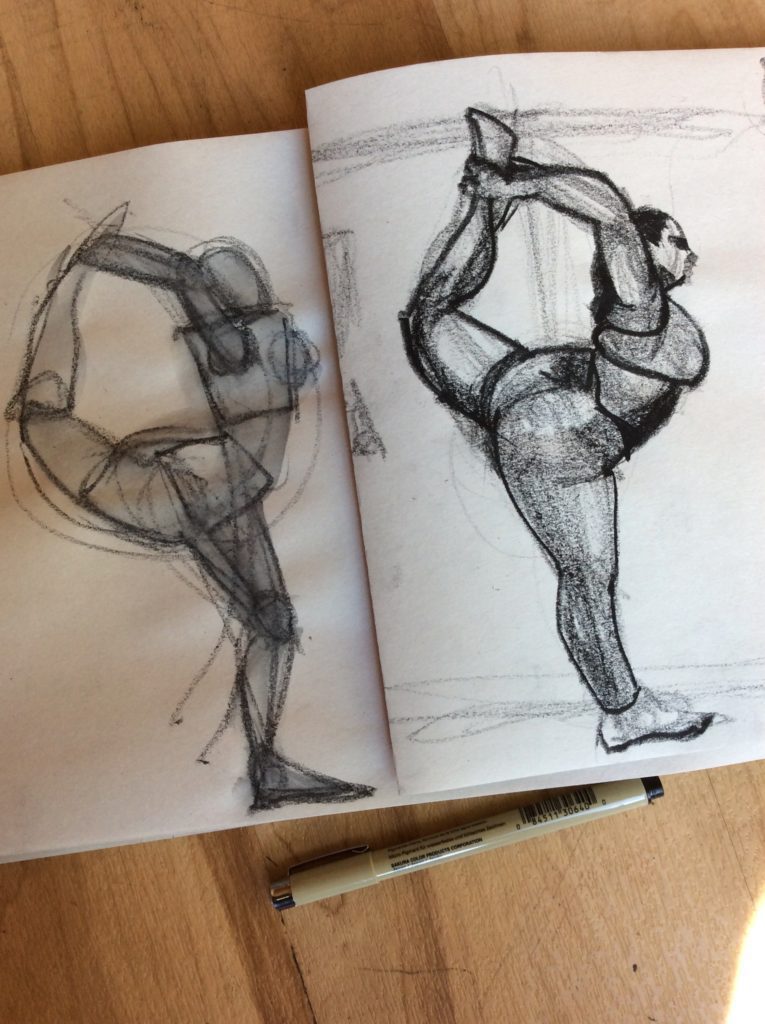 How do we define plus size fashion Illustration...I'm using the term "PLUS SIZE" widely used out there, but:
even the tall, skinny models are "plus size" compared to the way so many fashion illustrators and designers are drawing.
"Plus size" is the overwhelming majority of figures and bodies, especially when you figure in that most fashion illustration out there is still drawing a body that literally only exists on paper..
And I love them. I love us! All of us.
I hope you enjoy today's video below where I show you how to sketch a plus size model in a yoga pose.
The pose is not a typical "fashion pose" but this actually makes it even a BETTER learning tool due to the exaggeration of it.
I also have other plus size videos for you here! You can even join the waitlist for the live Plus size fashion illustration workshop, by subscribing and commenting below that that's what you want to learn!
It's a gem!!!!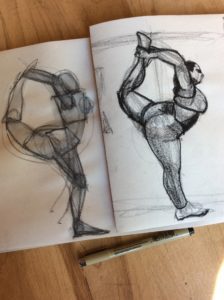 Plus Size Fashion Illustration.
It's—-oh, I can't begin to tell you how I feel about fashion and size….
The way I was taught to draw models for my fashion design degree at Parsons the New School for Design in the 90s is so embarassing, I can't even share the photots any more… and I used to be so proud of them! yikes. Emaciated, the literally looked like bones.
I was an A student. I was totally brainwashed into being at odds with my own body!!! So sad. When i look at those drawings I can see the deep sense of disconnection with my own truth that was built in to the very system that I was learning within, and I shudder to think how deep the implications of that run. For all women, and for institutions that perpetuate this disconnect.
Do you know what happened as soon as I gave birth to my first child? I stopped picking up fashion magazines (or, in today's language, "consuming fashion media". It was so simple, easy and natural, as i became immersed in the miraculous nature of my very real body, fashion imagery became almost comical to me.
But Fashion is a beautiful art form!!! And so, we can bridge the gap.
From that day on, as a Parsons faculty, I would never give an A to a student drawing such horridly distorted figures. Because I wasnt teaching that. I made sure of it. There was no way my soul would let me,
Even thoug back then, it was a "rule", . And many today are still in that mode, once you feel clear, that which doesn't serve falls away.
And that's what I see happening for all of us.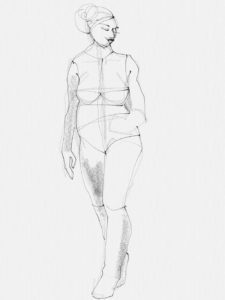 I don't like having male or female teachers tell me that I have to lie about the female body in order to sketch fashion. Even the DRESS FORM doesn't lie, why should a sketch?
COME ON!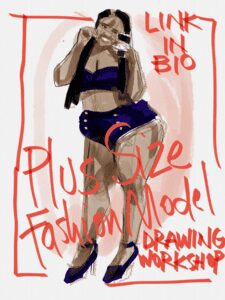 And now I'll rant.
To this day, I am really passionate about that realization
how the WAY I LEARNED
fashion design was disconnected. And it makes so much sense, as the fashion and textile industries are on of the most major disconnected systems on the planet as far as waste production and humanitarian abuses. When we learn in ways that are inegrated and "make sense" in a holistic way for our very nature, then it is my belief that we go out into the world creating businesses and art that reflect the same. AND THAT IS WHY I STARTED MY FASHION EDUCATION BUSINESS/ SCHOOL!
I love the craft and the art, but as a woman (and we were 97% female population when I was a student)
the way we learned fashion was TOTALLY at odds with the reality of being a woman. If fashion was going to change, it had to change on the school level. Or, outside of these schools altogether.
I mean, if we worked slavishly (wow we really did) creating for bodies that were in no way reflective of our own, how was that going to produce a generation of designers employing sweatshop workers abroad and caring about their bodies, if our own were removed from the process?
As students, if we abused our bodies, how would we care about the environment and Mother Earth?
As young women going out into the world, how were we going to build lives in this crazy industry that supported us AS WOMEN and incorporate our family lives? The "great" jobs I got out of school totally obliterated my personal and social life outside of work.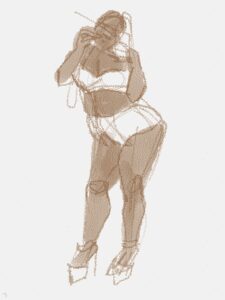 That's why I created Fashion Illustration Tribe.
Learn with empowerment.
Learn without losing connection to yourSELF.
My PLUS SIZE FASHION DRAWING WORKSHOP is coming up soon:
As soon as we have 20 signups, I'll email out the info packet for the live programand replays.
PLEASE SHARE THIS INFO WITH A FRIEND and please comment below to share what you most want to get out of the workshop!
Don't forget to subscribe today to get your free croquis templates for plus, missy, and junior sizes, and start sketching your ideas today!
they are included in your eBook PDF download welcome bundle
ENJOY!
love,
Laura