SCROLL DOWN(the men's, women's, plus size fashion croquis templates are below this)
Why fashion croquis templates? Let's look first at some different kinds of flat sketches in different settings. A sketchbook, and some line sheets.  (and SUBSCRIBE to our newsletter to receive more templates in your free EBOOK!)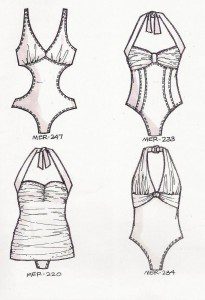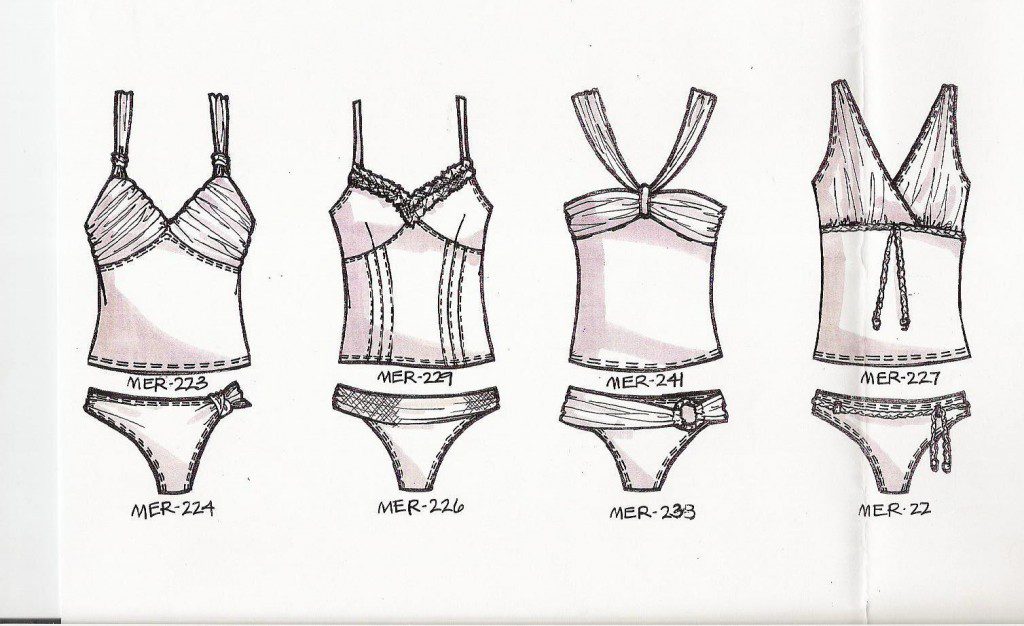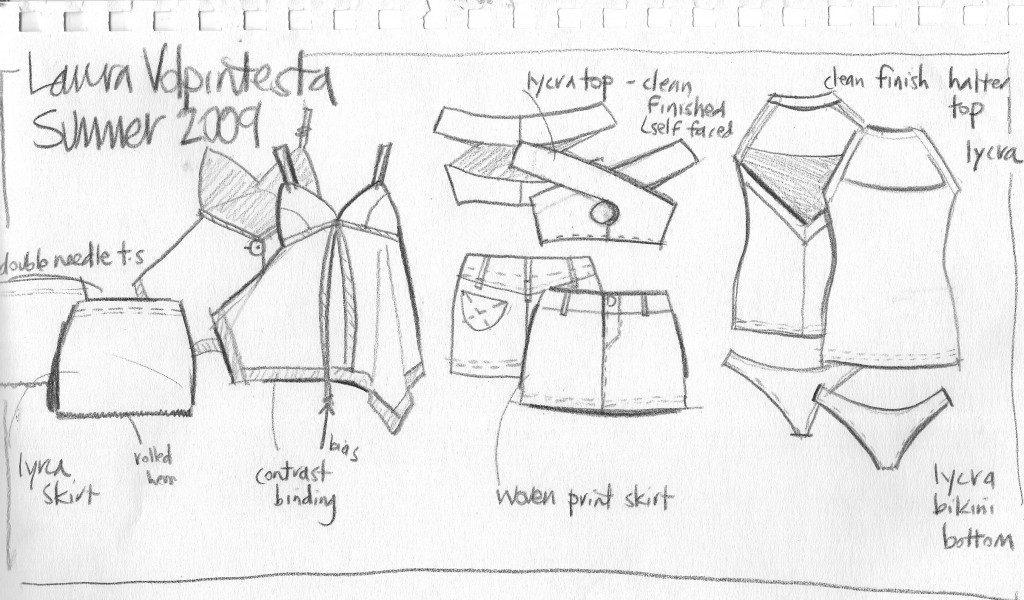 Flat sketches can be a great way to plan your line and design!
They provide clear-cut, easy visual access to garment shapes and types, overall proportion and interchangeability of garments, and drawing them flat gives you easy freedom to draw the details without having to move around a posed figure.
Using a posed figure serves other purposes and layers the garments, but sometimes just working in pure flats is wonderful. We'll use a variety of approaches to design sketching and presentation in my Masterclass Series Fashion Design and Illustration Program for beginners so that you can get a feel for the different approaches and how different techniques and presentations make sense for different occasions.
A fashion croquis/ fashion flats template body can be a great tool when creating sketches or developing a line sheet. Because It keeps your proportions consistent when you trace all of your garments off of it, and gives you a paper "body" that you design on.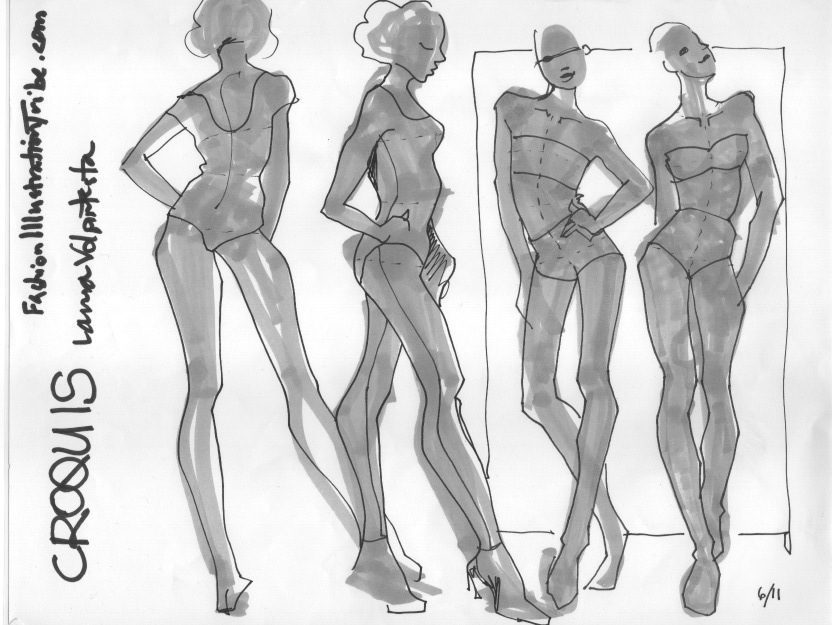 These fashion croquis templates above aren't for flats: they're posed… front, back, and profile view for dressing/tracing garments in action poses.  They also have extra-long legs, which can throw off the proportions of your whole outfit's look. This can throw off the proportion of the whole design, and make the lengths of skirts and pants sketched on them hard to replicate in the real world. LOOK FOR PROPORTIONS THAT REFLECT REAL LIFE HUMANS SO YOUR DESIGNS TRANSLATE EASILY INTO REALITY!
Croquis templates can be printed and used again and again for designing by laying a semi-transparent page of sketch or copy paper over the page and sketching outfits or fashion garments onto the figure. Or, by screen shotting and importing into your digital drawing app.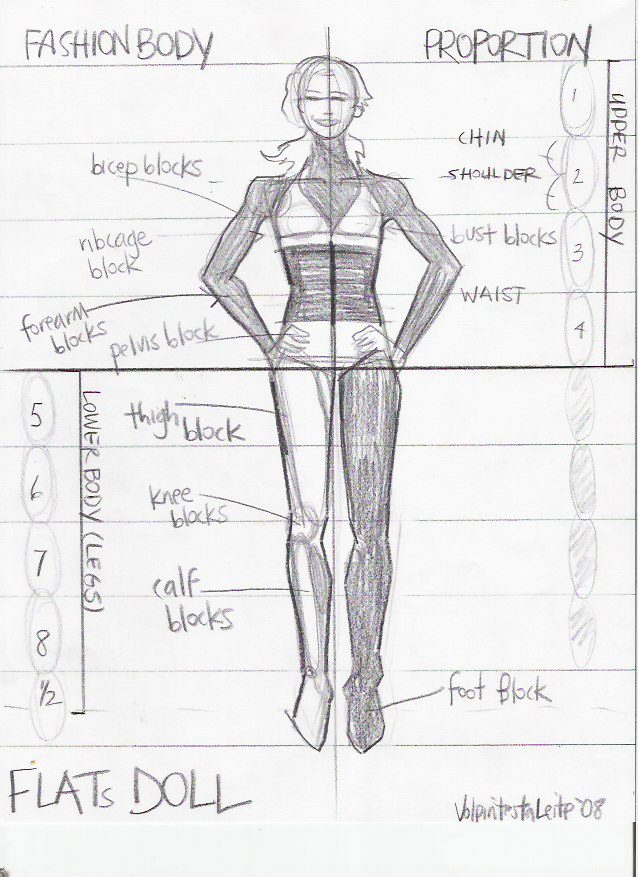 The Straight figure fashion croquis templates above and below can be used as a template for sketching flats for fashion design (fashion technical drawings) or used as a figure to trace over to create illustrations in static poses. This makes it easy to be very clear about garment details and landmarks on the body. Her legs look long, but notice her feet are extended– as if she were in high heels.
IN my Fashion Illustration TRIBE Masterclass Series, you can learn (subscribe to our website to get the first Masterclass for free!: STEP ONE: Art Supplies and Model Drawing) so that you can create your OWN croquis from scratch and get feedback and community, too!
The figure below also serves as a fashion croquis template or model to trace garments and flats onto for womenswear. It's rather stylized and quite thin, from my days as a fashion design student. I don't work that way anymore. I used it to create the line of pencil sketches posted below it.  I will continue to upload more and more templates so you can see how they vary and choose one you like: or print, trace, and CUSTOMIZE it for YOUR own needs!!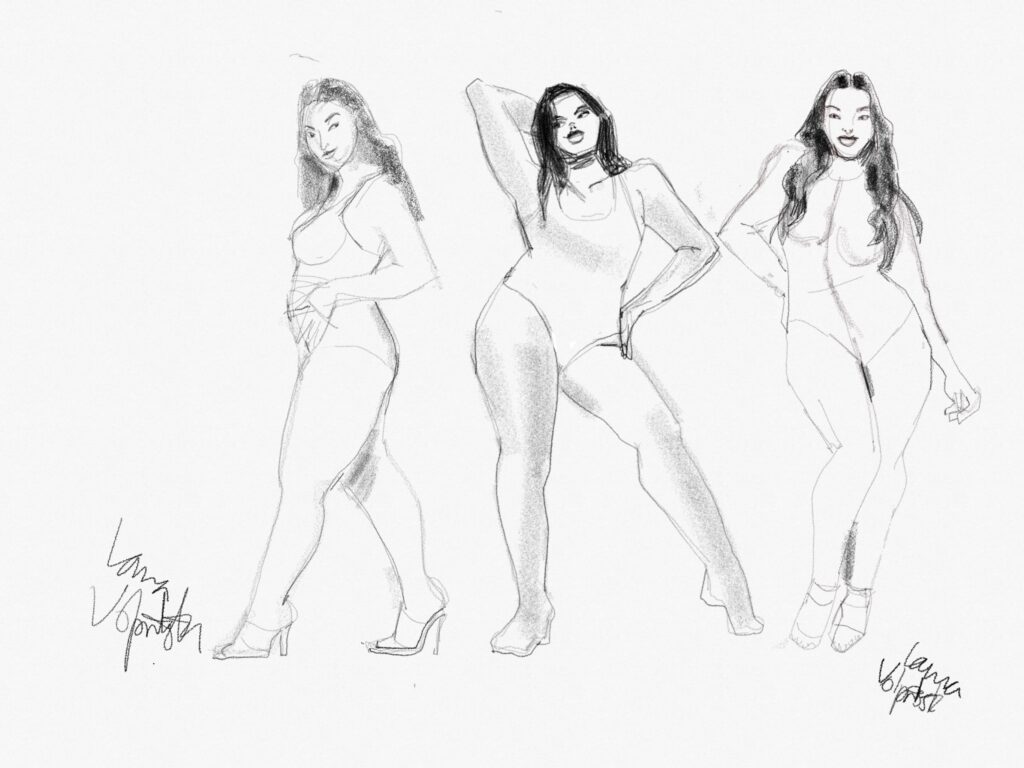 *****Notice above and below that there are so many body types and ways to to interpret the body for your market or brand. Fashion Illustration Tribe as a rule encourages fashion illustration using real proportions and discourages unrealistic, distorted body forms for design illustration *****
What is important is to be specific about the body within a group of designs so that all communications about the lengths and widths of garment components are clearly communicated and understood by everyone involved in the design process and production, while having an aesthetic that you can feel good about!
xo
Laura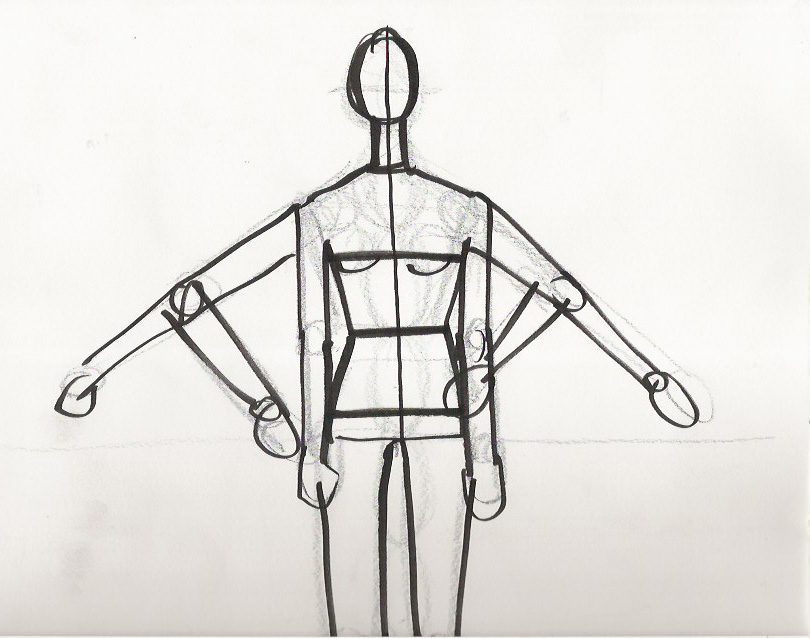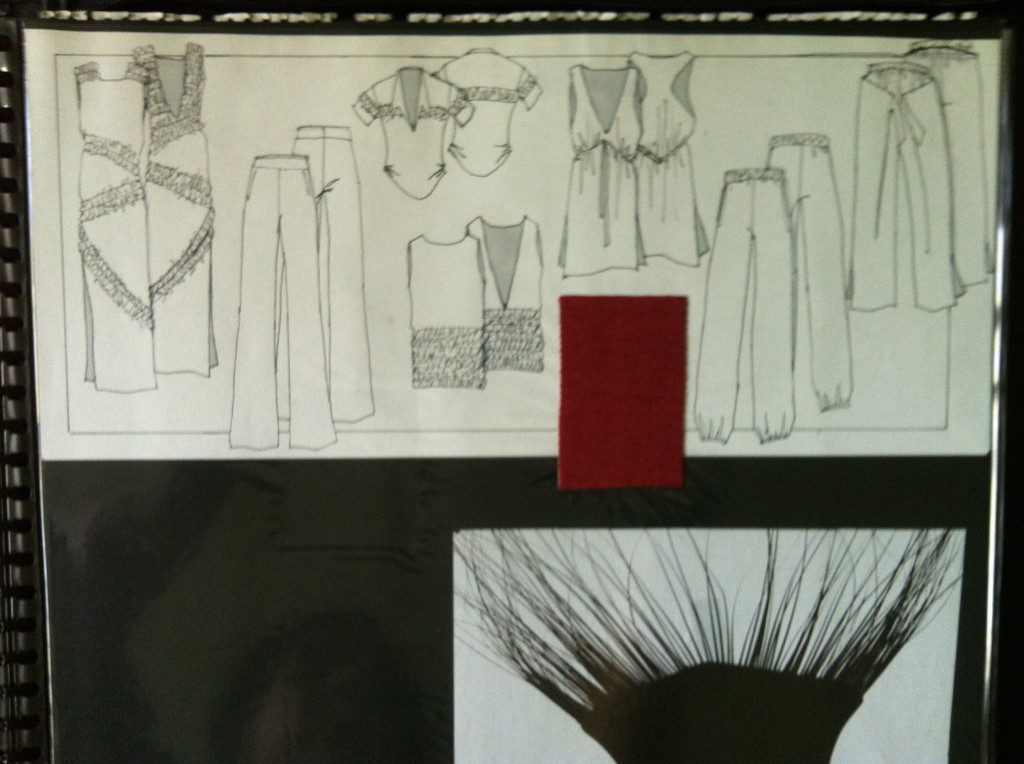 All of these flats were created by tracing off of the fashion croquis template shown above it. It keeps their proportions consistent within the presentation. A good layout shows front and back flats in detail in a nicely composed page that is easy to "read" visually, while pleasing to the eye and stylish.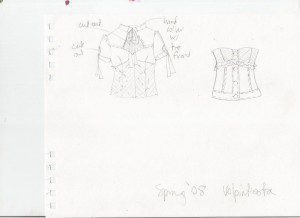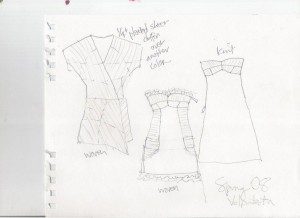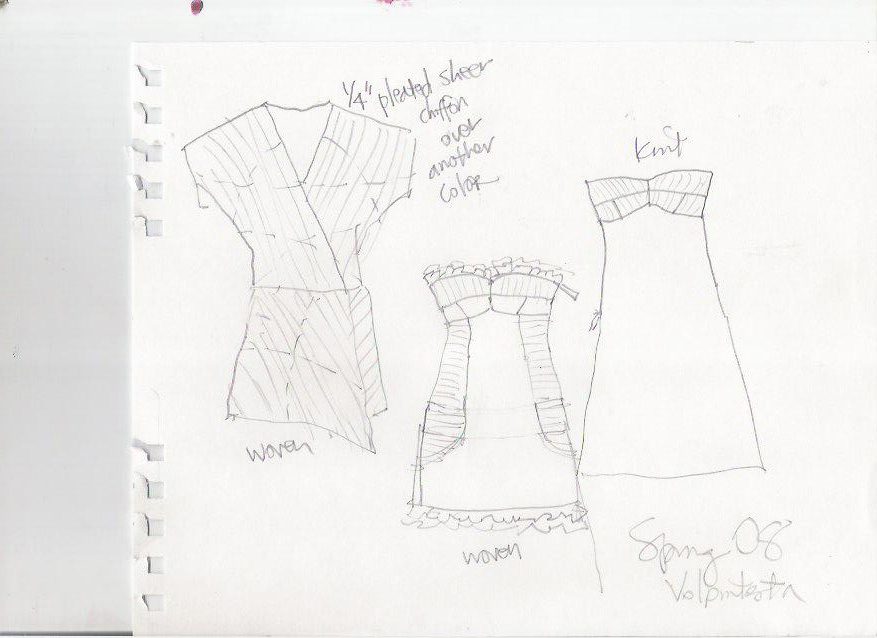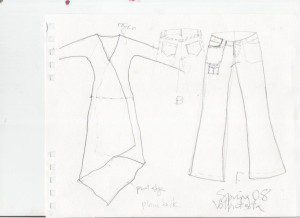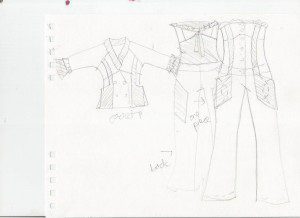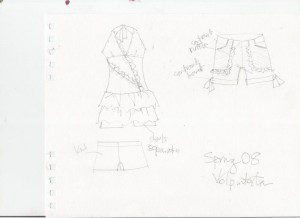 .
All of the above flats were also sketched into the croquis book by tracing over uniform fashion croquis template, which I usually call the "paper doll" . These are sketchbook/ fashion croquis book pages of "design thinking" and sketching from sample garments, too. Add swatches and a wash of color for a whole story in your sketchbook!
This basic menswear fashion/ menswear fashion croquis template is printable and traceable for menswear concept development and fashion illustration as well as flats.
.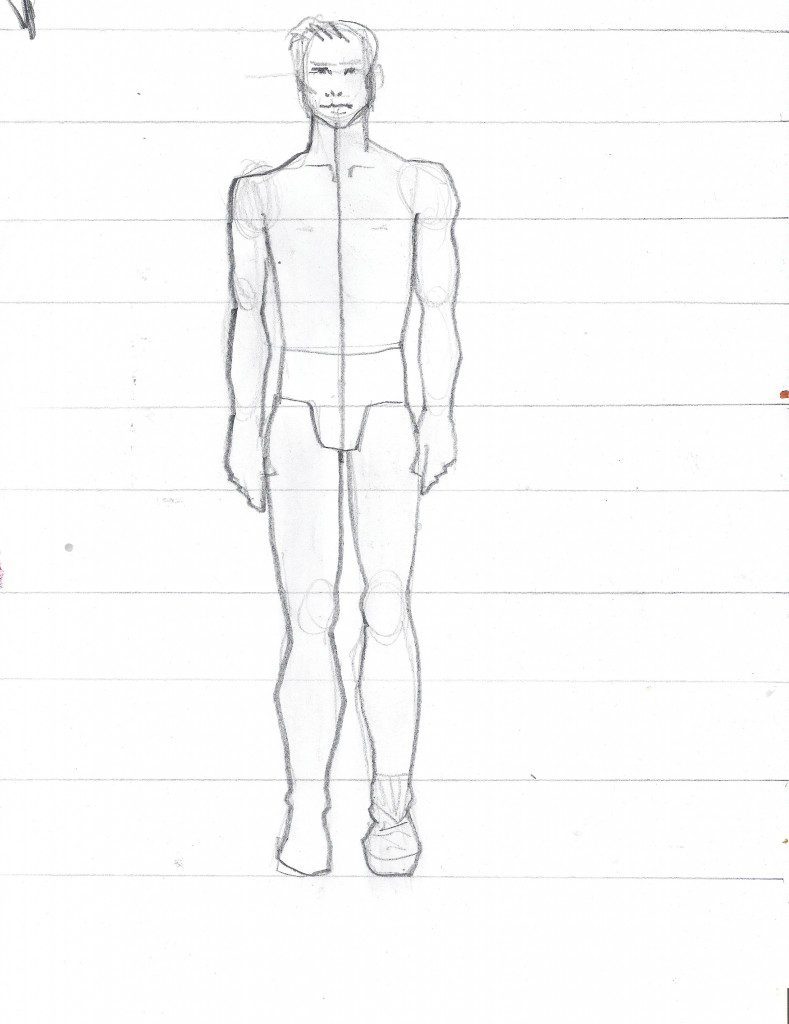 Our flats templates/croquis are intended to be our model's body, so we can create on it. It is a two dimensional image, but it is so important to always remember that fashion design and the human body are THREE DIMENSIONAL, sculpted forms. That's why it is good to have poses from various angles, especially for evening wear or bridal where a profile or back view is particularly important.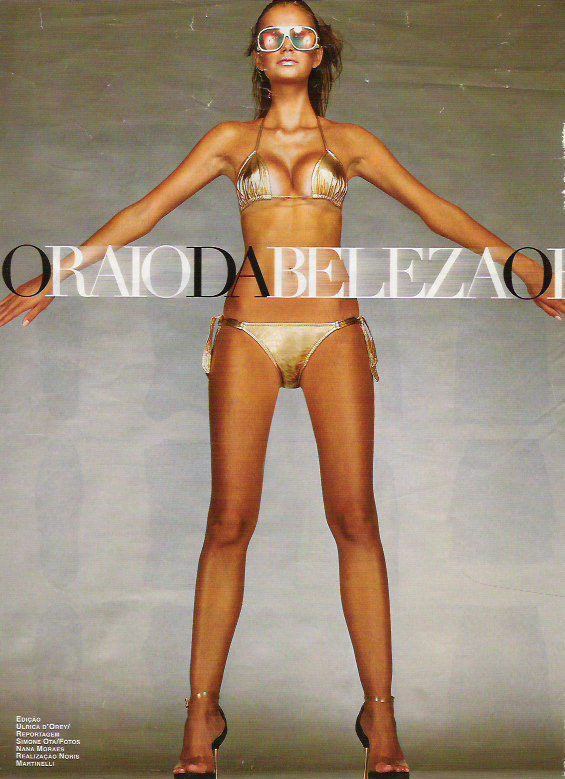 I can add plus, maternity, tween, toddler, plus size fashion, and girls croquis upon request or when i get to it…. they are laying around my studio. Please comment here if you'd like to know more!
This posed croquis was sketched on my IPad: