Using Instagram Stories Tools
" Using Instagram Stories Tools creatively in social media- for drawing and beyond"
Let's take a walk through.
I was so reluctant to use instagram stories AT ALL. I was overwhelmed
So here's something new I think is really fun:
During the holiday season, I got this idea. As I started hanging out in Instagram stories more and more and trying to find out what I would like to "do " in them, I discovered the (art and drawing) tools in the Instagram Stories app.
As a fashion illustrator, I just had to dabble in there.
WHAT A POWERHOUSE SET OF ART TOOLS! I WAS REALLY IMPRESSED!
That's when i started sketching using instagram stories tools. >>>More on this below and in other posts surrounding this one!
FIRST Open instagram, click the "home" icon at the bottom left of the screen, then swipe RIGHT to access your instagram stories tools
NEXT click the lower left square to upload a photo into stories. I uploaded a sketch, see below.
When you see this screen, you can click on these Instagram Stories Tools;(left to right):
STICKERS
ART TOOLS/ DRAWING TOOLS/ DIGITAL DRAWING
TEXT TOOL (you can also select colors for text, resize text, and move it around/ tilt it.)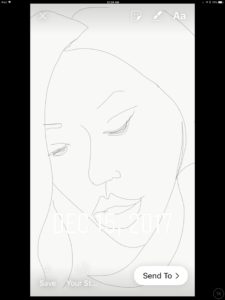 THEN, YOU HAVE ACCESS to THESE instagram stories tools:
(Here's the "mother graphic" .The tool names are written using the each tool. Pen, marker, electric pen, eraser, pencil.
The arrows in the graphic point to the tools. The color picker and default color palette are visible at the bottom of the screen.)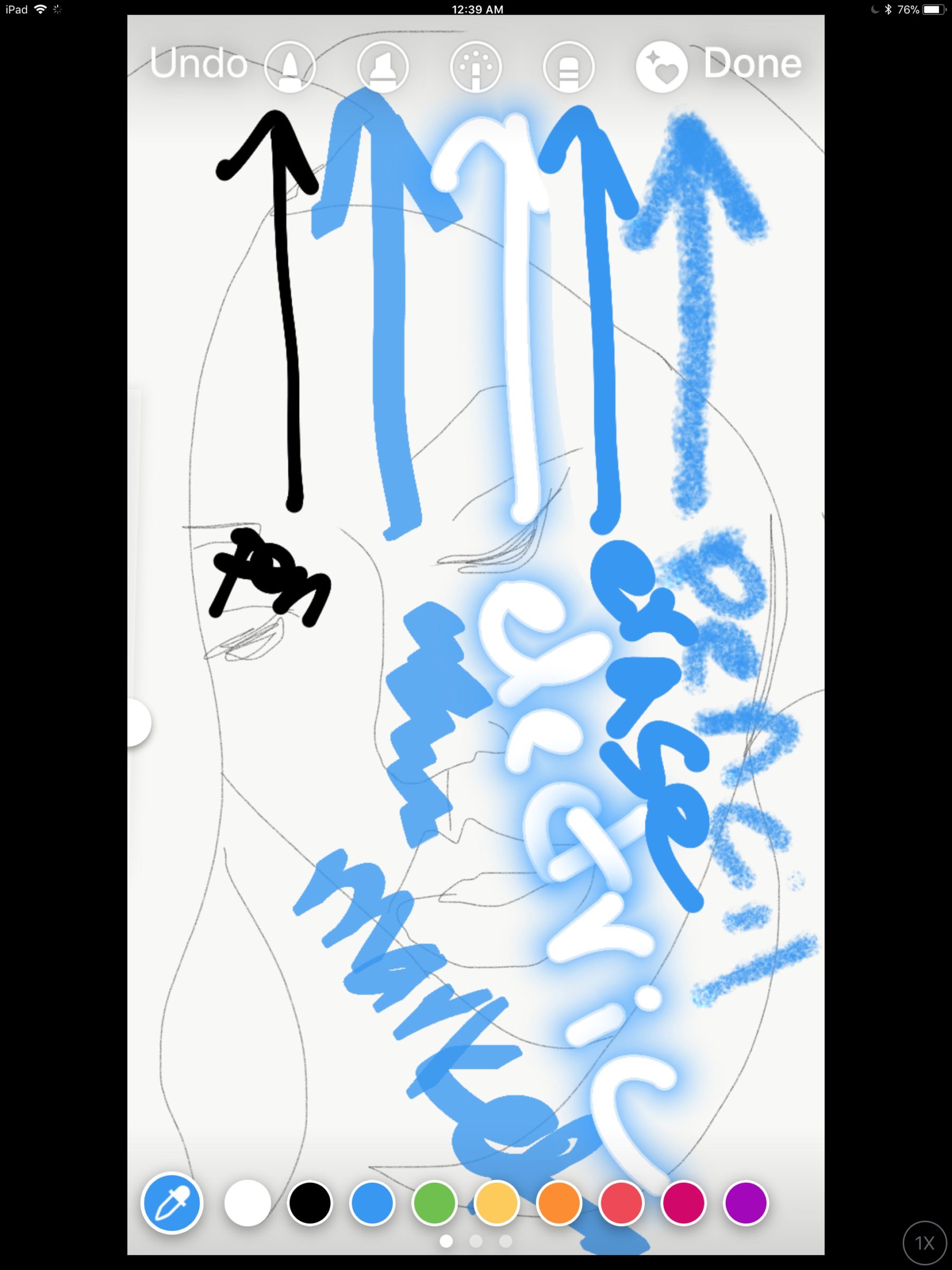 core instagram stories tools for drawing
In order from left to right, you have: (see the graphic above to illustrating these.)
Filters (swipe right after uploading or taking a photo. They are named for cities around the globe)
UNDO feature to undo any action/ marking you have made
Pen tool (opaque line for writing or drawing in any color)
Markers- I love marker tools in all digital drawing and painting apps because they are usualy slightly sheer , CHISELED, and layerable (as they are in Instagram Stories, too)
(click on any tool, then look at the left of your screen).There's a SLIDER that lets you adjust the SIZE of any tool from fine to a wide chisel). in the graphic above, you can only see a white circle: the slider BUTTON.
"Electric pen" (see the image below for those glowing, sparkly lines)
Color picker (like digital painting apps I use for fashion illustration). If you click on the basic color palette at the bottom of the screen, you can select a color. If you swipe left in the color palette, you will see more colors available. Skin colors are built in there, too actually! Perfect for fashion illustration!
And let's say you want a custom blue color: just hold your finger down on the blue color swatch. It will turn into a custom color picker and you can slide your finger around to pick a specific kind of blue.
Eraser tool for erasing just areas you have already colored or drawn
Pencil tool (the last one in the row of the tools is a PENCIL. See the heart and stars? ) You can choose the width, but it has a crumbly, sheer, gritty texture. NOT BAD!
AND a bonus. if you hold your finger down on a color in the color picker and just keep your finger down.THE WHOLE SCREEN WILL BECOME THAT COLOR!
Also, after you click the "DONE" button, you can acces
STICKERS
HASHTAGS
POLLS
LOCATION
Thank you, Instagram Stories tools for making this so fun!
Here is what the screen looks like when I upload an image. The image I uploaded here is a fine-line drawing I made in Adobe Photoshop Sketch app.If I import a photo to instagram stories, it always shows up with a date stamp.
To remove the date stamp if you want, , hold your finger on it and drag it down : a trash can icon will appear at the bottom center of your screen and you can dispose of it that way if its' an old date and you don't wan tit there.
Dont forget after you finish drawing, you can add stickers, polls, hashtags, locations, and tag friends with the text tool so that more people will find your story!
Stay tuned for my next articles where I will show you some original fashion illustrations and designs that I created entirely in instagram stories tools! For example, the illustration below of my makeup-artist, fashion designer-friend from instagram, also a Parsons student of mine.
YOU CAN LEARN to draw faces with me, digitally, in my ABOUT FACES ONLINE COURSE.
Much more than an art class, you will explore and discover your style, expression, inner voice, and have a ton of fun with me in there! I'm here to support you every step of the way if you just ask in our private course area!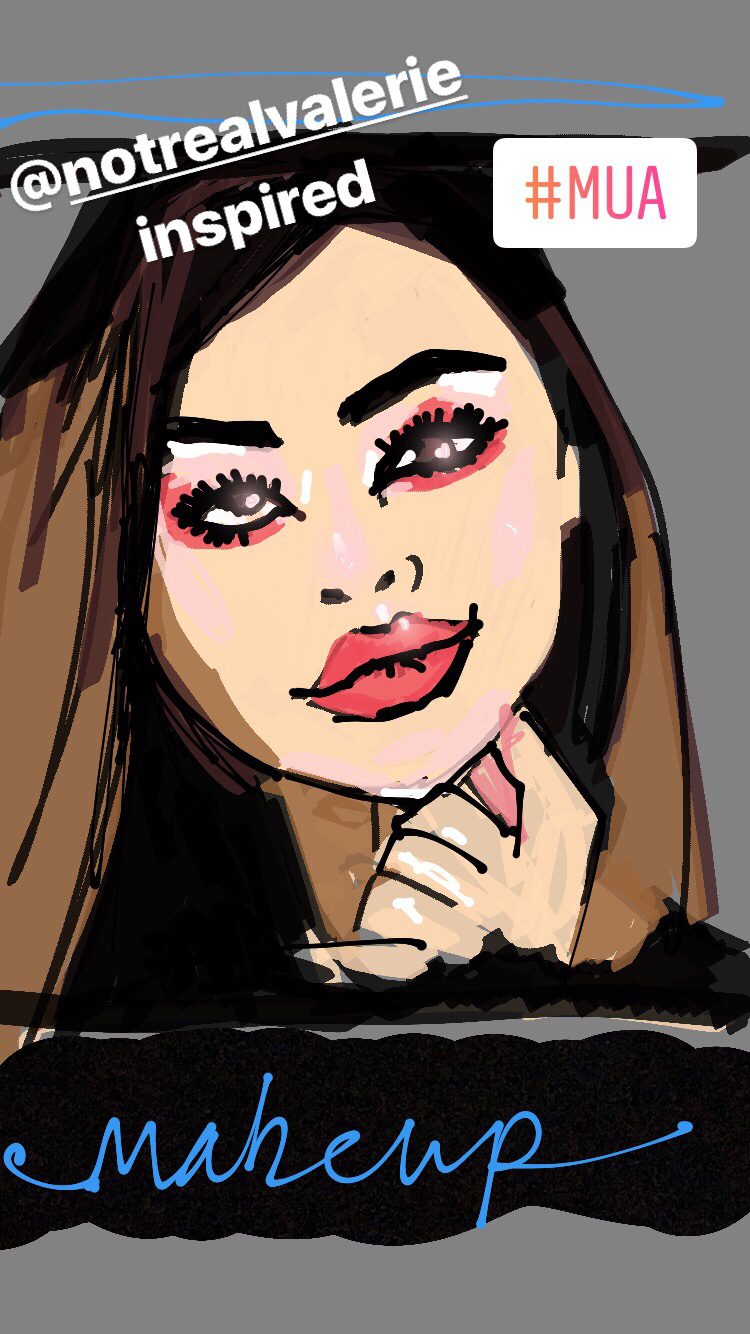 Join me for more in the next post! And Try out your own using the hashtag #instagramstoriessketchbook on instagram
Tell me: WHAT DO YOU THINK???
Let me know! Love,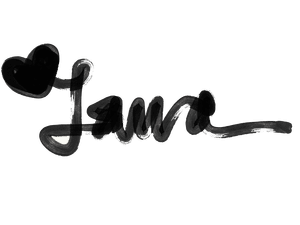 Laura
Ps Check out my other digital drawing and painting articles here on the blog!
Subscribe to catch the upcoming article where I show you how to do FASHION SKETCHING using Instagram Stories Tools