Azzedine Alaia Fashion Illustration
(Scroll to the bottom of the page for 35 second time-lapse Azzedine Alaia fashion illustration process video!)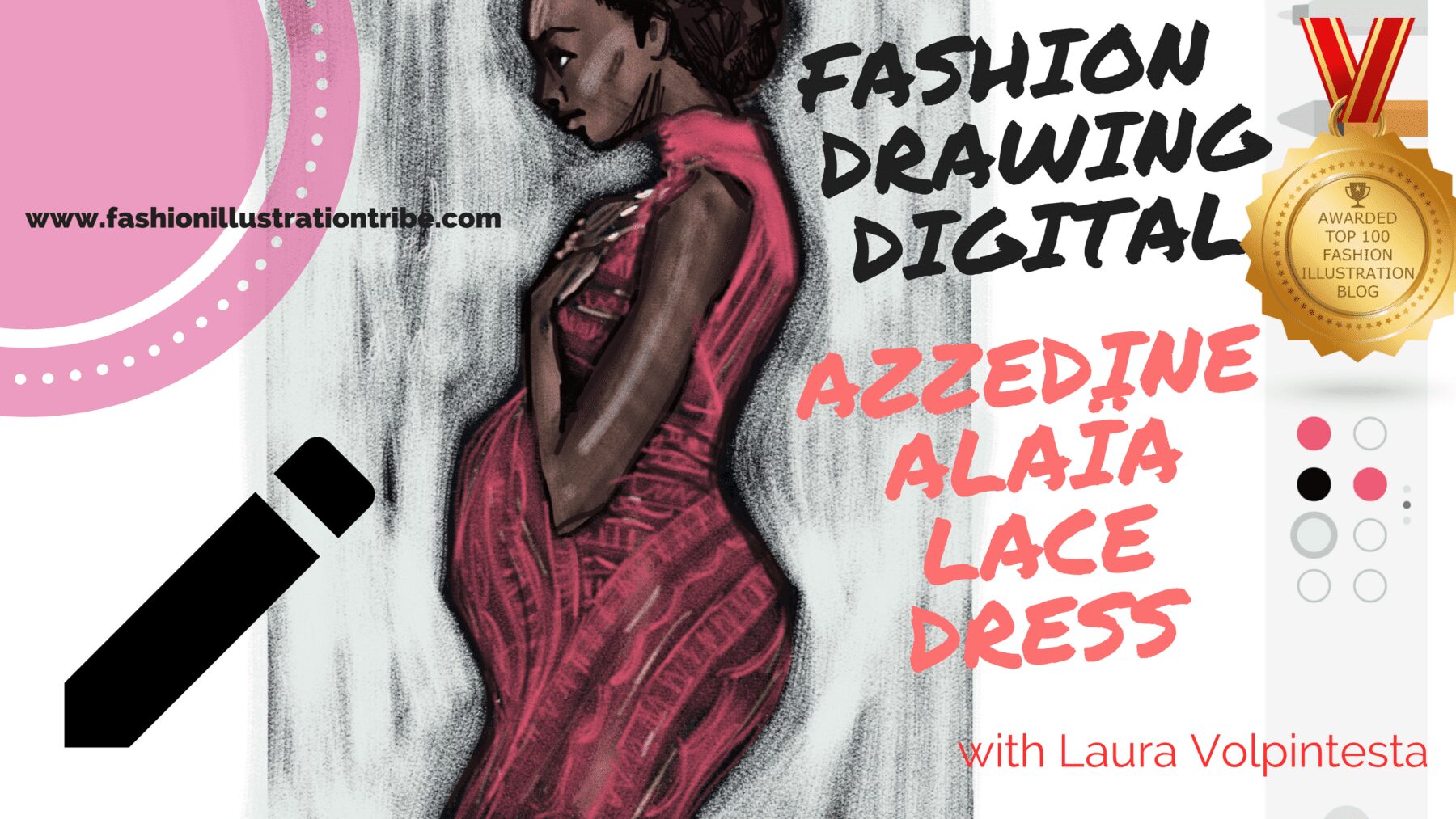 Wow, it hit me hard to hear of Azzedine Alaia's passing.
Azzedine Alaïa is set so far apart from so many designers.
Just thinking about him reminded me of the sheer power and magic of the time, the era, when he came on the scene.
That's exactly the era when I decided to become a fashion designer.
I worked at a drugstore in town and would DEVOUR the fashion magazines during the slow hours at night.
(Later I got a job at the local fabric store).
A few years later I was at Parsons School of Design in New York City, then Paris, all because of designers like Azzedine Alaia.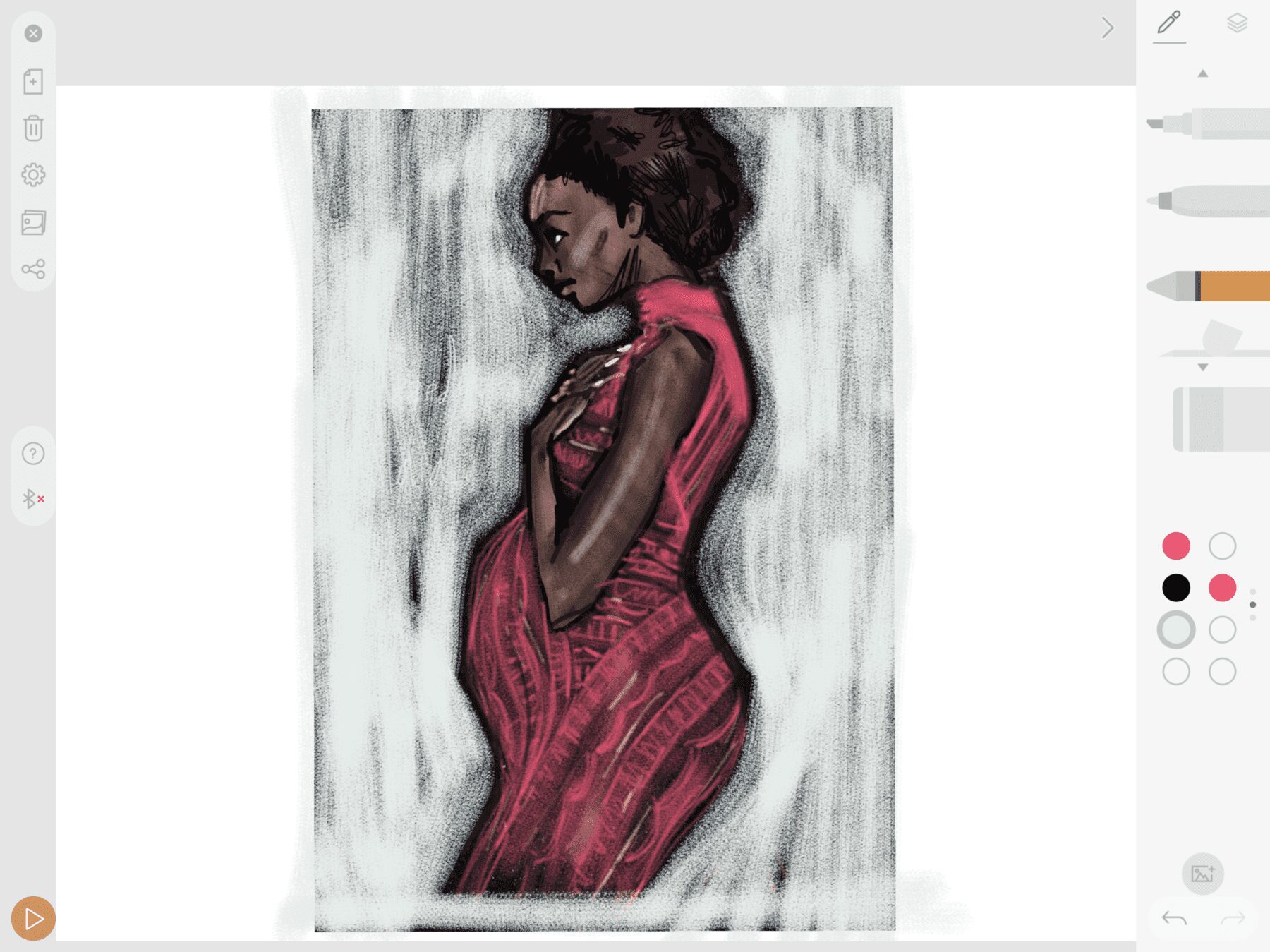 There are no designers like Azzedine Alaia
Gilles Bensimon was the amazing photographer for American and French Elle Magazine (and beyond-and still is)
And today's illustration was created from a beautiful photo he took of supermodel Beverly Peele in 1993.
( graduated Parsons Fashion in 1995).
One of the most fascinating things I learned about Azzedine Alaia from a biography of his I used to own is that he was a midwife's assistant before becoming a fashion designer.
How many guys can say that? Especially Fashion designers? Hanging out in the birth world?
I believe Alaïa had an understanding
And respect for the female form and spirit that many don't.
So here's to Gilles Bensimon, who created the original photo in 1993,
(If you don't know his work, check it out!
To the then- pregnant iconic beauty Bevely Peele who modeled the lace-strip dress which I LOVED rendering in pastel and colored pencils on charcoal rice paper.
To ISKN's app Imagink that I sketched it in on my iPad Pro with Apple Pencil
And above all, to Azzedine Alaia, so talented and keeping it real, keeping his business small and his talent and influence huge.
Naomi Campbell, Jessye Norman and Whitney Houston are other icons who really rocked his work, among others.
I also chose this Azzedine Alaïa photo
For my tribute because I"m a trained birth doula and birth activist who is really passionate about women's options, education, and support for having their best births and celebrating the pregnant and mothering experience.
I thank the Brazilian culture I immersed myself in in the new millenium who encouraged me to fashion-up with my pregnant belly-out, proud and loud.
HERE's THE TIMELAPSE FASHION ILLUSTRATION VIDEO.
Learn more fashion desgin  and  digital drawing with me in other posts here on the blog, and courses in the website menu above!
Funny truth about Alaïa's influence
On me is also that you can see he was a very petite man and often wore a little Chinese jacket.
I had a jacket just like that that I bought at a surplus store when I lived in Paris.
The first five times I wore it it turned my skin absolutely blue, and it stunk like DYE.
(!)
I was a total tomboy and I lived in that jacket. It reminds me how I designed fashion at the time, but I didn't really partake in it.
That was because I believed (and it was true) that I was completely separate from those supermodels.
I still worry that young women studying fashion in these schools have the same "disconnect".
(Here's the original photo I sketched from)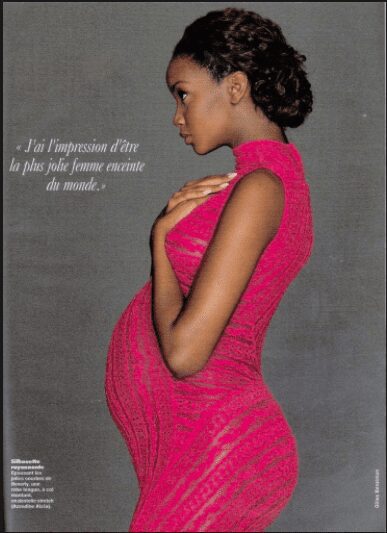 the quote says "I feel like i'm the most beautiful pregnant woman in the world"- Beverly Peele
We are taught to draw female bodies that are distorted.
We have male illustration teachers teaching us to draw the legs extra long and the body "skinnier".
As you know, I'm an activist about this as well, and refuse to teach this way.
I realized how this total disconnect harmed me in my life after college.
Let us honor and love the female form.
Although Alaïa worked with the the majestic supermodel queens of form, they were still real women and he did them great justice.
#RIPAZZEDINEALAIA we love you forever.
Here's an image of Beverly Peele in Azzedine Alaïa from my book The Language of Fashion Design.
Love, Laura