Fashion Model Drawing Class!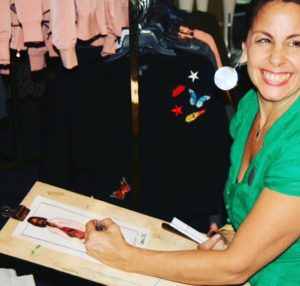 (check out the whole intensive program here!) Subscribe to website for free learning materials to get started fashion model drawing class: sketching AND designing.
THIS FASHION MODEL DRAWING CLASS Webinar HAS EXPIRED BUT CHECK OUT THE YOUTUBE VIDEOS BELOW!
SUBSCRIBE to my youtube channel to keep in the loop!
Several video are included below. All in all, my fashion model drawing class videos, courses, articles,  teach:
fashion model drawing (see videos below), for all body types
fashion technical drawing (garment details and flat sketches)
art supplies for fashion illustration: gouache and watercolor, pencil , pen, marker, techniques
digital art supplies / fashion  apps/ digital fashion illustration
books and web resources for fashion design
creative process and ideas
rendering prints, matching color swatches to paint, capturing textures
how to shade
methods to present, lay out,  and share your beautiful work
quick sketching
final illustrations
mood boards, inspiration and research for fashion creatives!
ethical fashion awareness
diversity
body positivity
Fashion Model Drawing Class Videos:
Standing model, brush pen and pencil
Fashion Model Drawing with a complex yoga pose, plus-size model. This is a REALLY informative video based on a student request. I  love the way it came out! (below)
This video shows how and why we use gouache for sketches and talks about shading,( one of the best and most feared tools of fashion model drawing!) Students resist trying it…but once you you really give it a chance, it's a TOTAL GAME CHANGER that adds movement, texture, depth, and dimension. I can't say enough about the power of shading.
In addition, here I give you a taste of how you can sketch figures with a wet brush instead of a sharp pencil and see how that empowers and enriches your experience!

The video below (featuring some of my original music sketches) gives you a feel for markers… the newest addition to my fashion illustration services ( for live in-store events and parties) as well as a new online course
Please let me know : WHICH IS YOUR FAVORITE VIDEO, and why?
in the comments below,
xo
Laura
j