on variety and possibility
The purpose of today's post is to expose the amount of variety of expression that can come out of just two hours of drawing. I do this every single week at a dedicated time in my Fashion Sketch Group for pure pleasure, over the past few years, and it's incredible how cumulative and satisfying this practice is!
I was very inspired this week by a book I read about a fashion illustrator, Tony Viramontes. More about that in another blog post because there is so much to say! But it really had me super focused and inspired when I logged in to teach Fashion Sketch Group as usual on Tuesday afternoon.
I always curate specific garments and poses for Fashion Sketch Group. Some i choose for the pose, the shadows, or the colors, fashion details, expressions, fabrics, or silhouettes. There is always a reason why I choose, and I have different images every week. My Model Drawing Magic students have access to an extensive library of files for sketching from spontaneously as practice.
The fashion illustration in my sketchbook below is from Aza Designs website. I found them while doing research for my class and was totally blown away by their curation of designs, photography, gorgeous models and rich colorful prints and layers.
This piece was a gorgeous woven madras plaid that created an pixellated ombre effect in warm, spicy colors.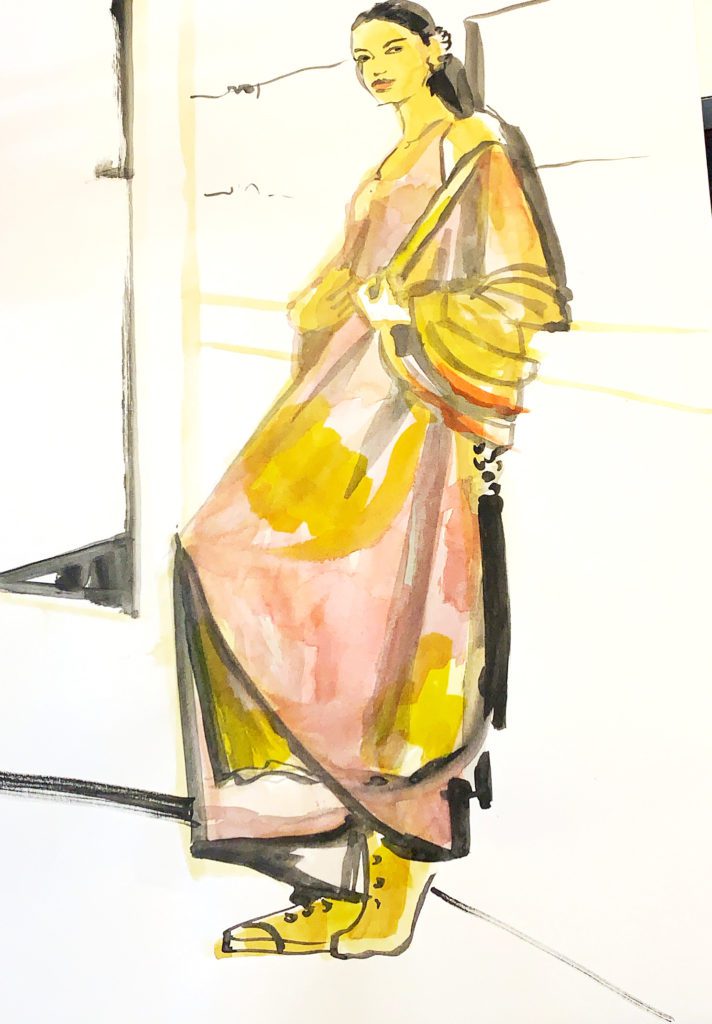 See what I mean about the cheerfulness of this kit??: (below) it also includes whites and metallics.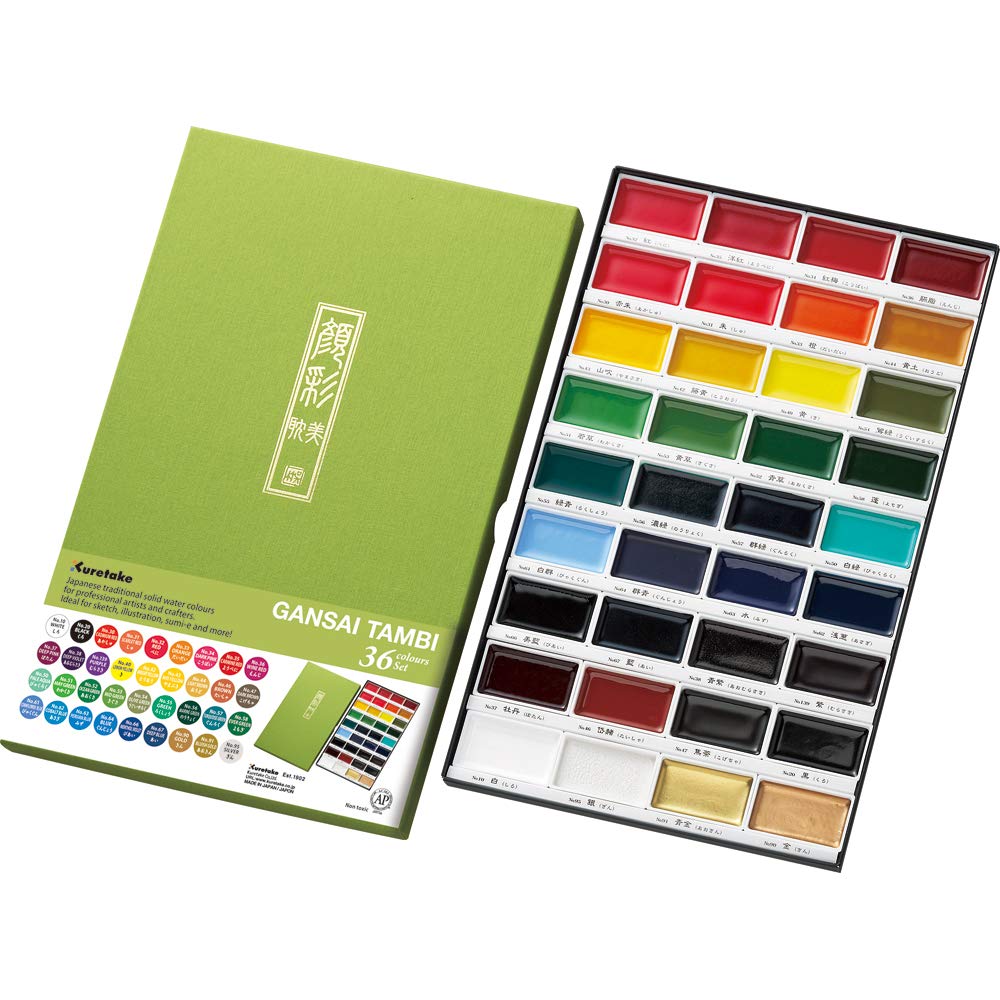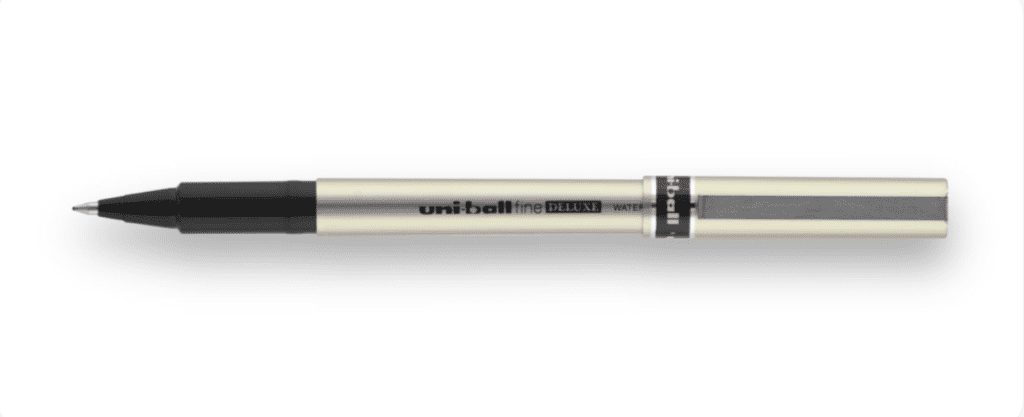 When this image came up as photo inspiration, I loved how fluid and liquid the dress looked. That's why used liquid art supplies. I felt like it was a drop of dew sitting on a flower, or a tear stretching down a cheek. The asymmetrical dress has large blocks of color vertically.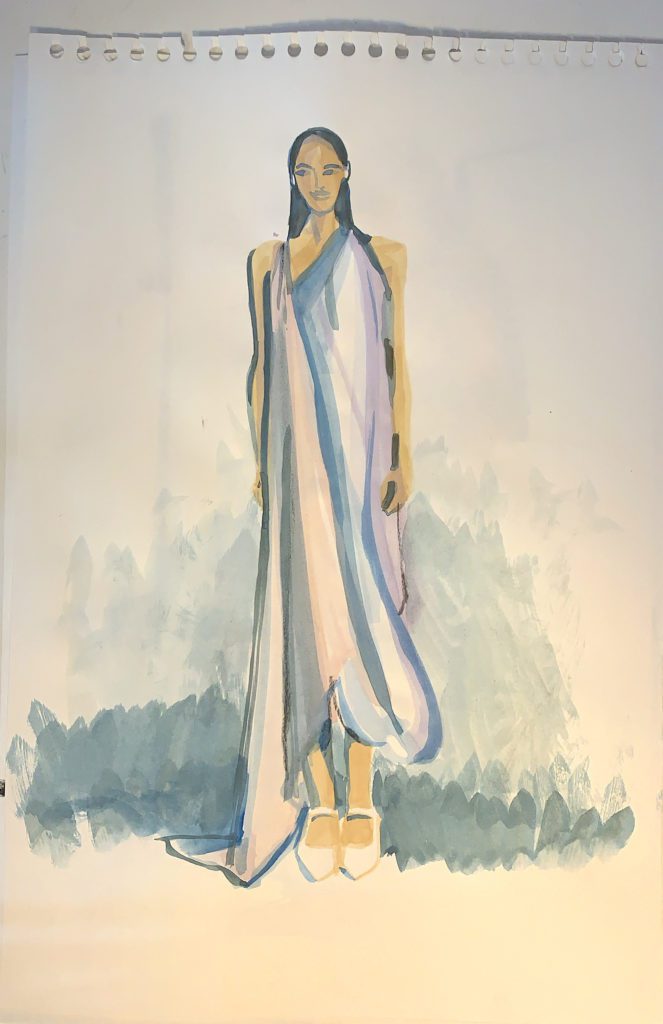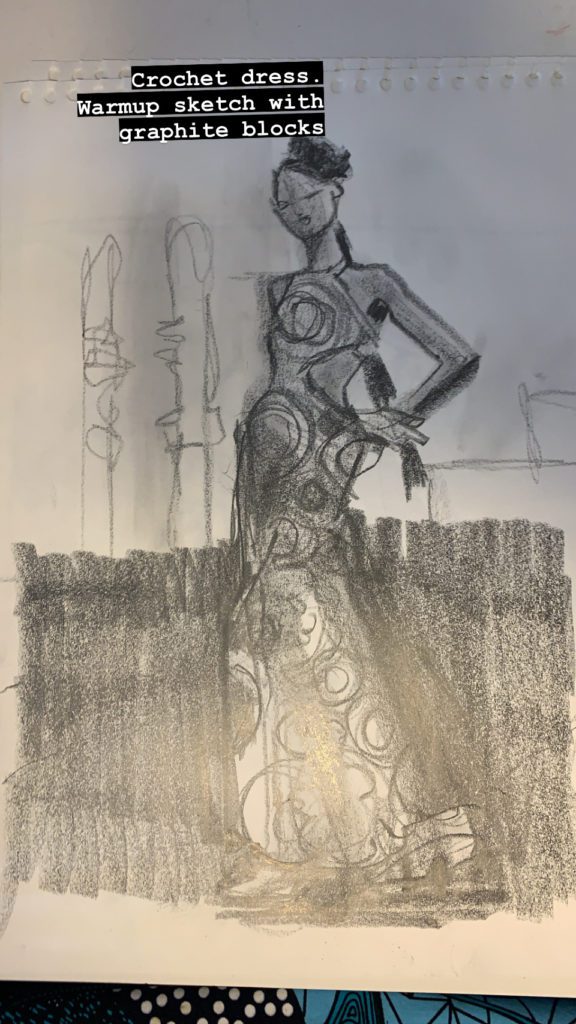 and so the reminder of the day is that there ARE NO RULES OR RESTRICTIONS in your fashion illustration sketchbook
When you do a specific fashion illustration for a specific purpose, you may have restrictions. But in your free sketching, model drawing group where the whole point is to show up with your art supplies and ENJOY yourself, to experiment, explore, discover and create. Allow yourself that joy and playfull approach to try anything !