Here's the replay video of our workshop about Asymmetry and Fashion Design. It's a specific masterclass lesson I'm giving from my book The Language of Fashion Design: 26 Principles Every Fashion Designer Should Know!
Fashion Design is a craft, an art, and a Language. And as Languages go, it's a visual and verbal language. In my book the Language of Fashion Design: 26 Principles Every Fashion Designer Should Know, Asymmetry is just one principle that I break down for you, verbally and visually, with the goal to inspire you to create and use it in your own way!
Not only in garments themselves, but in marketing, graphic screen prints, patterns and fashion illustrations, asymmetry is ABSOLUTELY one of the most dynamic principles you can use to create movement, energy and interest in garments which otherwise would be stable and static. (There's another principle in the book called Symmetry though, and although it's very common in fashion design, understanding and applying it conciously can have a striking impact as well.)
The beauty of this book and this masterclass is that it isolates the principles so that you can digest them one by one. In a world of constant overstimulation, it's meditative to take one lens to peer through and reflect upon it until it becomes a part of you in a new way. I recommend you listen to the video with your fashion sketchbook/ croquis book in your hand and see what kind of spontaneous fashion design inspirations spring to mind as you integrate your own experiences of asymmetry.
How does it work for YOU? What are its benefits? What are the unique ways that YOU will use asymmetry?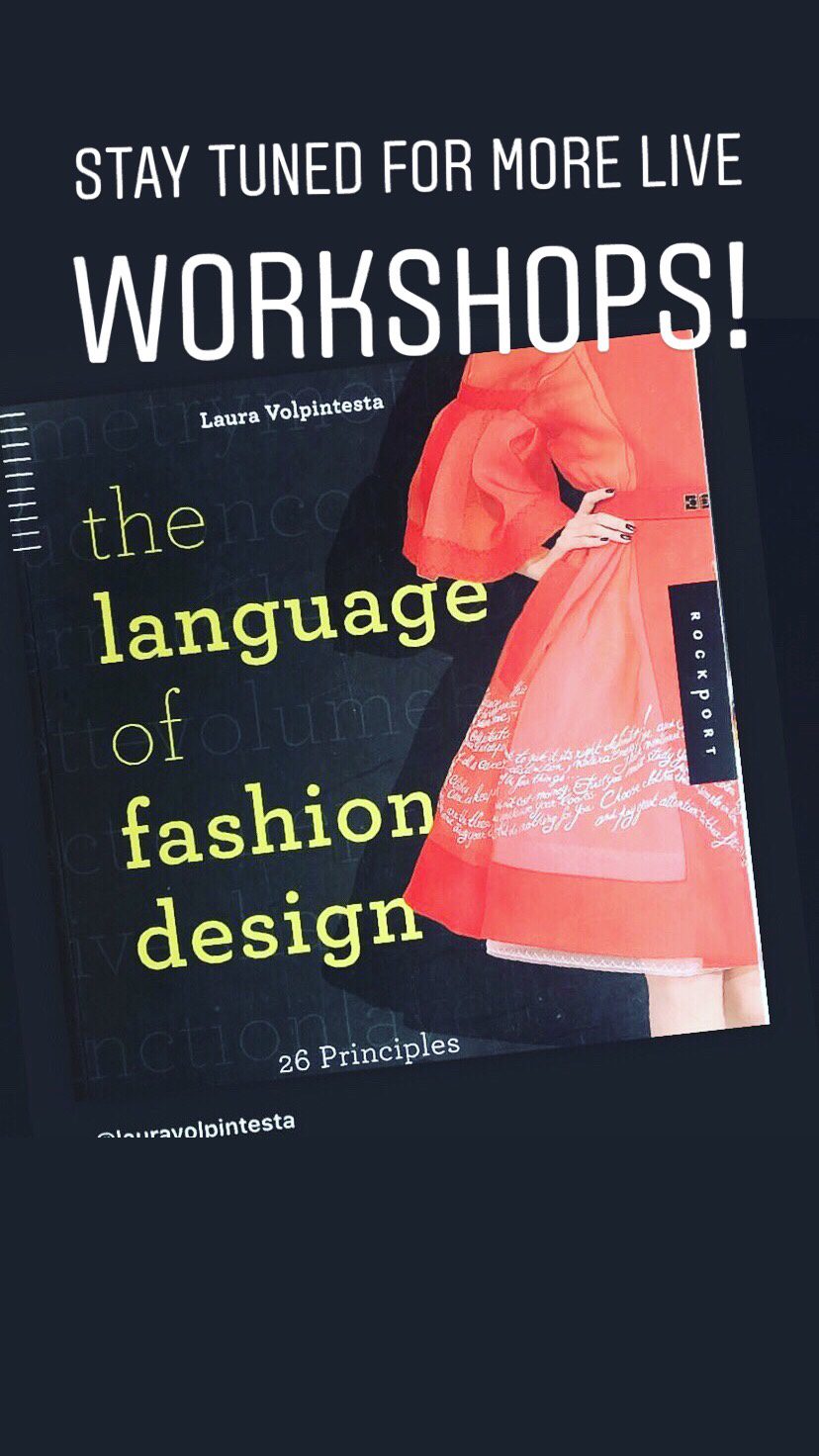 Asymmetry is such a powerful design element to use, particularly in fashion! Let's explore it together. Through the curated images from my book- we'll go deeper into the implicatons of one of my very favorite principles of fashion design.
Here are some examples of asymmetry: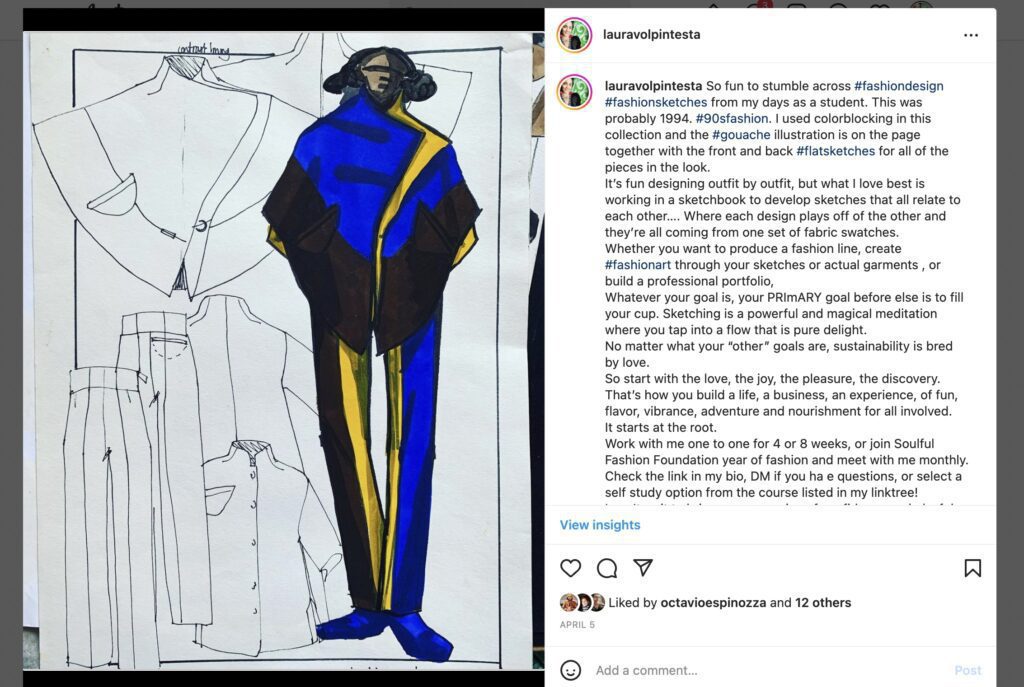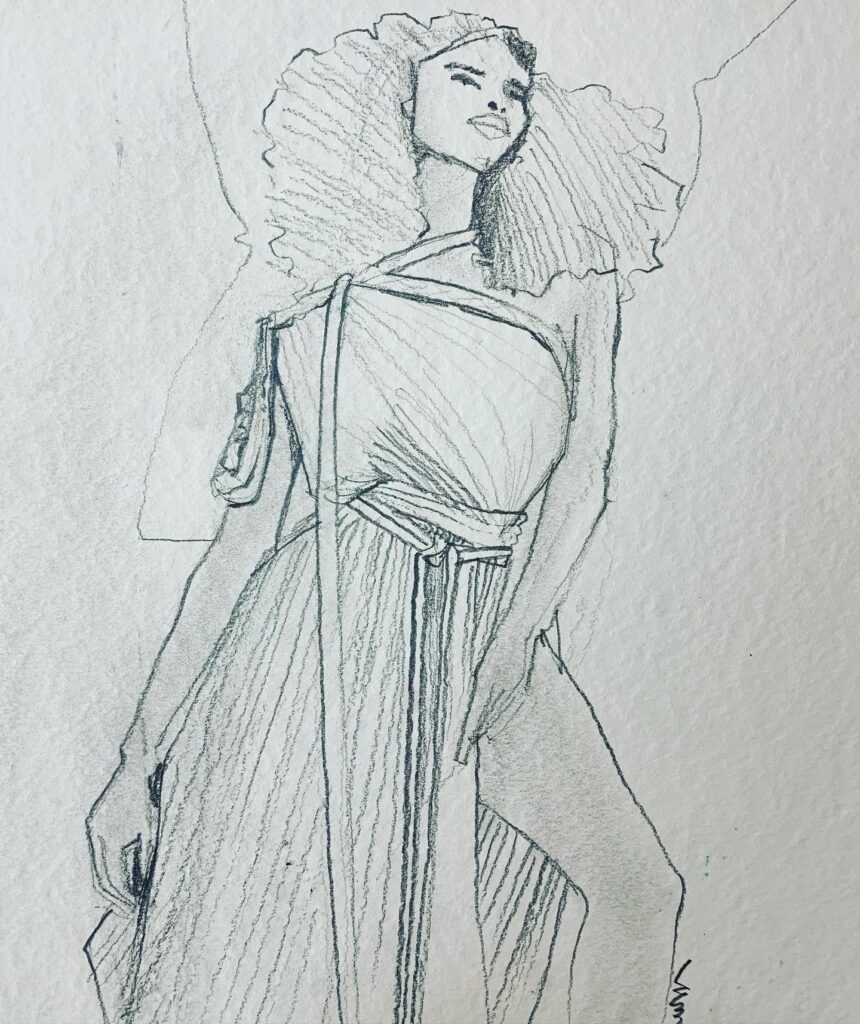 Another principle visible in the fashion illustration above is Negative Shape. Both her leg and her shoulder are visible through cut-out areas in the dress itself. And, yes, there's a masterclass on that too!