that means learn fashion fabrics, too. (video lesson on this page)
NO, you don't need to learn patternmaking, sewing, print design or textiles to do fashion illustration.
But, …
YES, to learn fashion fabrics and technical aspects ARE going to empower you immeasurably as an illustrator. And even more so as a fashion designer.
Even as an accessory designer or print /pattern designer.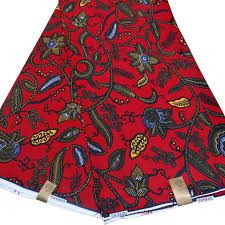 In this video, I'll tell you about some key fabric books, swatch kits, and resources to BUILD YOUR VOCABULARY and knowledge of fabrics quickly and easily! For more resources for fashion students click here.
Fashion fabrics have important historical, social, cultural, environmental, sustainable, ethical components.
All of this develops your voice as well as the practical aspects and visual impact of the fashion design and art that YOU CREATE!
Why should you learn fashion fabrics?
Because you want to know the names, the words you can use to describe not only fabric types but fabric propoerties like "weight", "guage", "surface", "weave",….
"Flocking", "sheer", "twill", "canvas", "Lurex", "lame", and so on…..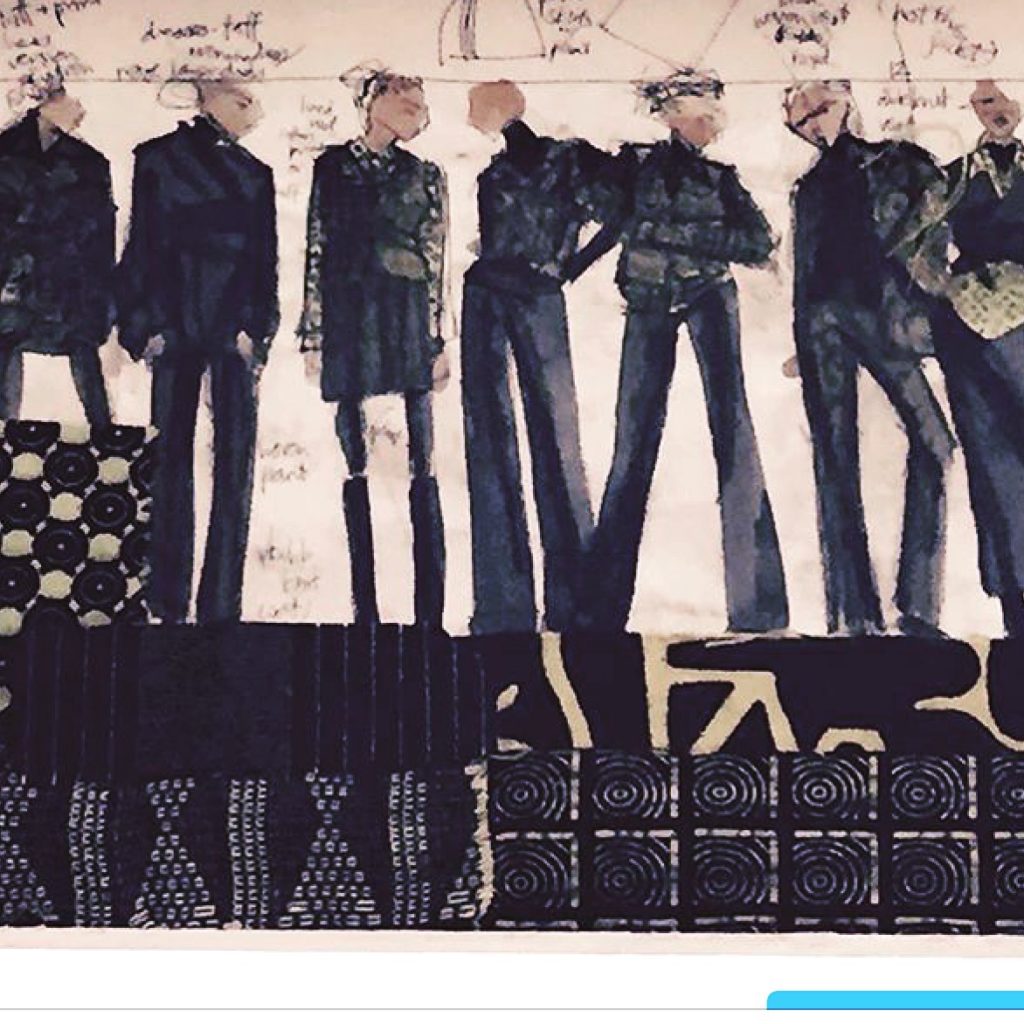 You see, the more words and association you have for fabric types, the more you can describe and research/find the fashion fabric that you want for a given project or design so it's essential!
It also lets you get oriented to WHAT IS OUT THERE in the fabric world, so you know what's available to you,
CLICK HERE (or scroll down) TO SEE TODAY'S VIDEO about fashion fabric books and swatch kits.
Here are links to resources you see in the video. I am not sponsored to share this info.
These are materials I use in my fashion courses at Parsons School of Design and FashionIllustrationTRIBE.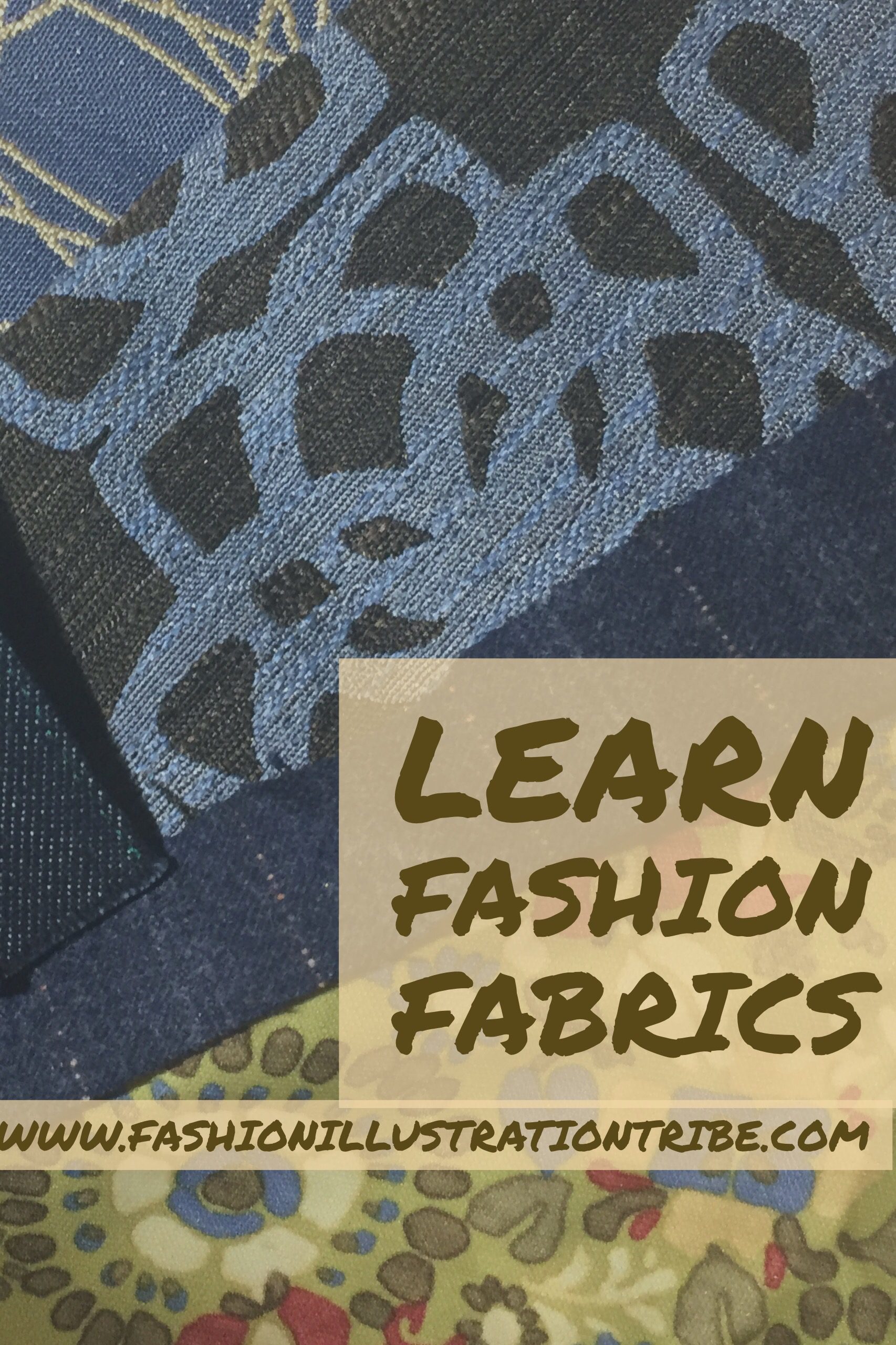 You also ideally want to know the implications of a fabric and what goes into its production chain. For that kind of education use THE book I mentioned in the video.
My first year of college, I worked in a fabric store so I got a good introduction to a wide range of fabrics. I realized when I got to Parsons to study fashion design that it gave me an edge to have all that experience around fabric names, content, and qualities.
You can order specific unique swatches to build your portfolio by mail using a source like Mood Fabrics, Metro Textiles
My Freedom Fashion Signature Program provides fabric resources for swatches plus teaches you model drawing, detail and illustration sketching. We work fro from scratch to completing an illustrated , watercolored/ gouache collection of design illustrations in the core fashion foundation course,
Use these skills and the swatches to go deeper in the bonus courses: Eveningwear Collection, Model Drawing Bootcamp, Winterwear/ Knitwear collections,Digital Freehand Illustration with apps, Patternmaking and Draping, and more as you build your experience and skill!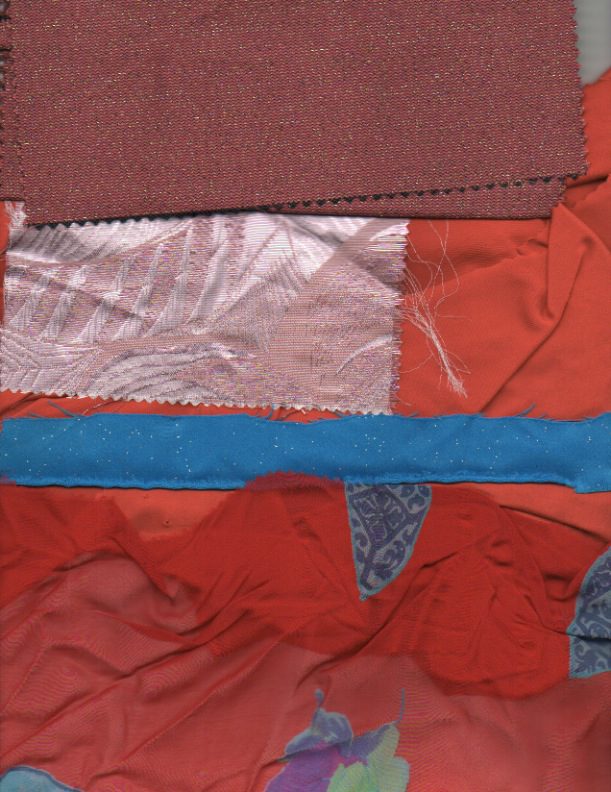 What does this mean? That you can complete a well rounded fashion portfolio with a 20 years fashion professor from Parsons AND get expert guidance, support , feedback and community.
My courses are about:
expanding your freedom and dissolving your fears in sketching
learning real skills for fashion design
expressing and finding your voice and vision
designing really interesting collections and telling YOUR STORIES in fashion design and illustration

Please comment below and let me know….
Do you have questions about the books, about fashion design study?
About textiles, printing, or how to learn fashion fabrics?
Please don't hesitate to ask, and also let me know if you have questions that you'd like answered in future live videos on in the comments section below.
love,
Laura