Learn How to Draw Fashion on the iPad Pro?
Wondering??? I got you covered!
This example isn't only for IPad Pro, actually these drawing tools are avaliable for you on Android, desktop Mac, Iphone and Android and tablets.
In this video, I'll use the Ipad Pro that i JUST got and use the same techniques I use when I finger-sketch on my Ipad mini, but I happened to use the Sensu stylus today.  It looks like a paintbrush and slides so nicely on the glass. It doesn't actually make a result any different than a finger on the glass. But it is a really comfortable stylus you may want to explore.
I'll also include a bunch of screen shots and text for you here since everyone has different learning styles.  But the video has a lot more incidental information that is really useful and give the real flow of action. Both reading and watching will pay off- you will glean SO MUCH information and behind-the-scenes to learn how to draw fashion on the Ipad Pro.
First off, get your free croquis figure template!
You can get it by subscribing here on the website.. The croquis I used is on page 3 of the PDF Ebook "100 Fashion Design Inspiration Prompts" that subscribers get.
Next, you'll want to download the Tayasui Sketches App. It's very simple on the iphone, but on the ipads and tablets/ desktop, for $5 you can get all of the bells and whistles in this wonderful app! It's jam packed with tools and a full kit of art supplies that you can carry everywhere with no mess.   You can explore colored pencils, brush tipped pens, markers, chisel tipped markers, fine line pens, crayons, spray paint, acrylic paint graphite, smudgers, erasers, textures, cutouts, and more!
I was so surprised…..
when after I graduated from Parsons in 1995, one of my first freelance design assistant jobs was for this designer who sketched all of her ideas over a pre-drawn, posed body. I was shocked because I always drew my bodies from scratch! (and I love to!) I didn't even know that this "template" thing existed!
But there is a lot to be said for the convenience and fun of using templates too. When you have a body already made, you are completely freed up to put your energy somewhere else.  Maybe you'd rather be drawing fashion details and patterns, laying out the page, shading, or just plain sketching your ideas out.
(remember, I'm using Tayasui Sketches here) you usually have to choose paper or canvas size first.
Tayasui only has one size, but it has a whole range of papers and paper colors and textures to choose from. You can even import photos to your work too. Not all drawing apps give you this option.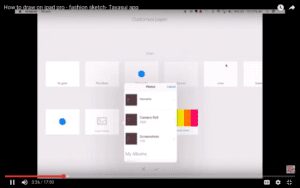 I imported one of the 10 Croquis templates
that are included in your FREEBIE when you subscribe here on the site. (in the "100 Fashion Design Prompts " EBOOK PDF. )
Next, you'll probably want to personalize her with some hair, face features, and maybe plot out the basic shapes of her clothes.
I used the pencil tool for that: notice it's red in the left hand side bar because it's the active tool.
Taysui Sketches is such a great app because the tools are largely visible and accessible. Don't you think it's elegant and attractive, yet simple? It's an excellent app for beginner and advanced Fashion Illustration .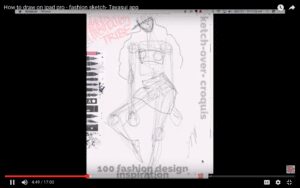 I know you are just dying to get into color.
Here ya go. I started by selecting a watercolor brush and filling in the mini skirt and bandeau top with coral watercolor.
One tip you need to learn to draw fashion on the Ipad Pro–
Art apps like Tayasui usually have sliders that let you control the "flow" of your art tools. Tayasui for example, always lets you control how OPAQUE or SHEER your paint or pen is. Those sliders always appear on the RIGHT HAND SIDE of the screen. Pause with your finger or stylus on the tool, and you'll see them pop up.
If you look at the image below, you'll see that the WATERCOLOR BRUSH tool is "active " (red), and the sliders are at the right. the OPACITY slider is at the upper right, and at the lower right there is another slider. That controls how fine or huge the tip is of my pencil, paintbrush, crayon, etc…..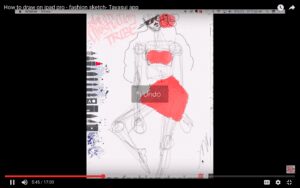 What about markers?
I have to confess: I always poo-pooed markers for fashion illustration. I actually fell in love with them just 2 years ago. How?
ON THE IPAD! The chisel tipped markers in Tayasui
don't smell
don't dry up
come in infinite colors
you can control how opaque or sheer they are
With markers, every time you lift your stylus or finger off the glass, you finish a stroke. So if you come back down to color again, it shows up darker every time you layer a new stroke. That's how I got my large shapes of shadow on her skin so quickly.
SHADOWS add so much dimension, POP and movement as you learn to draw fashion on the ipad pro, on paper, with markers, paint, or anywhere!
LEARN IN ALL IN MY FREEDOM FASHION PROGRAM!!! get on the waitlist for fall
OR sign up for the summer session NOW SUMMER SESSION 
OR just check out my digital fashion illustration course that teaches you all about faces and digital apps in depth.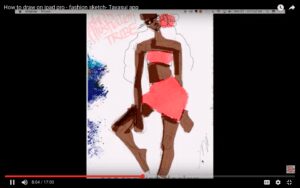 I used the CRAYON tool for some crumbly edges (yellow) and opaque overlay.
Then I explored the chisel tipped markers to put in some background elements for composition on the page.
putting elements in your background will bring your figure FORWARD on the page and add interest to your layout!
Also, notice the leaf is diagonal. Diagonals add a lot of movement, always. It's a truth of design.
Another thing to notice is that when things OVERLAP each other, you create layers of space. That's why the swirls and the leaf are drawn in UNDERLAPPING the model.
Learning to draw fashion on the IPad Pro or tablet is one thing…. but learning to draw, compose and design are universal elements no matter where you draw! Art study is amazing. It really changes the way you see things.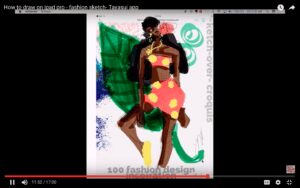 COLOR PICKER:
if you watch the video, you'll see how I used the color picker to help me draw fashion on the IPadPro or any other tablet.
choosing color is so emotional and wonderful
allow yourself to explore how different colors make you feel
colors are highly interactive… notice how colors feel NEXT TO EACH OTHER
when you layer colors you can get different effects depending whether they are OPAQUE or TRANSPARENT
if you move the slider towards grey or black for any color you used, it will create a great shadow tone
I hope this helps you understand how to draw fashion on the I Pad Pro and gets you started  so you can play and create.
Because really, that's what it's all about
I hope you'll share your work: use the hashtag #fashiontribalistas on instagram
and don't forget you can share over on the Fashion Tribalistas Facebook Group!
Much love always,
and please ask questions, comment below, let me know how you're doing!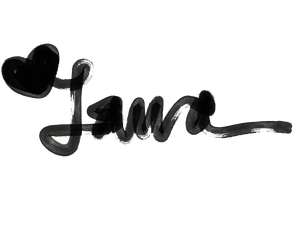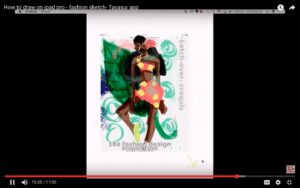 VOILA!