China Marker for Fashion Sketching (video on this page)
There are many technical professional and creative ways that I use China Marker for fashion sketching.
If you watch any of my youtube videos, you'll almost ALWAYS see me pull out my China Marker in white.
I usually it at the end of the sketch–
(or else at the very beginning, when I 'm using it for a Wax Resist technique…like for a "batik" look). That's a technique that's been my go-to for print design and art illustrations for years.
China marker strokes at the end bring out a little "shine", "dimension" or "pop".
The contrast of white light against dark grey or shadow is something you'll love!
I'll share some examples below.
Have you always wanted to study fashion design or illustration?
LEARN MORE TECHNIQUES IN Soulful FASHION foundation immersion programonline intensive! We'l have a great time unboxing your creativity and filling your toolkit with techniques, insights, and bringing out your unique voice!
(The video is at the bottom of this page post.)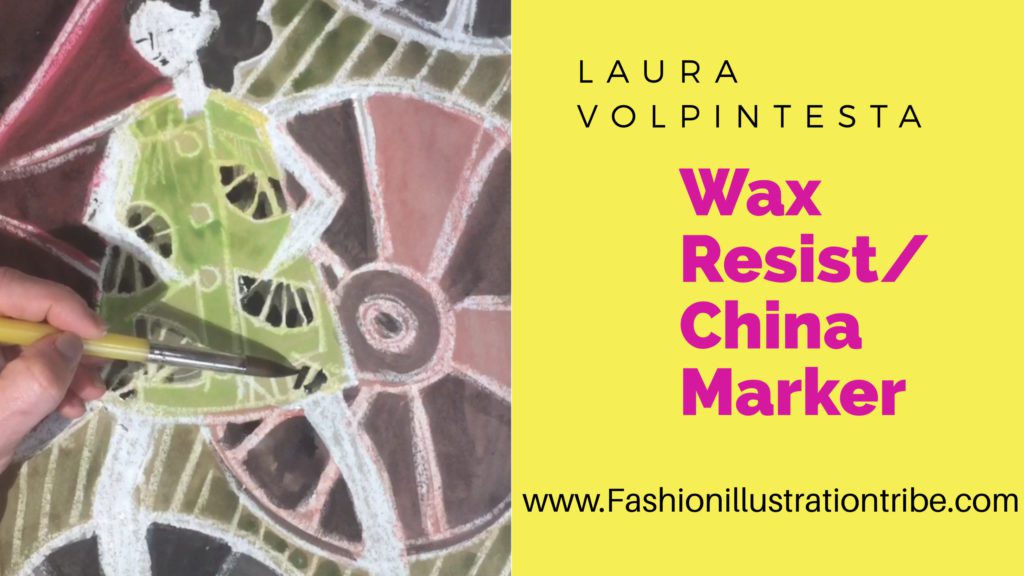 Today's video livestream replay from my Periscope.tv/Lvolpintesta channel takes a very playful approach but also discusses ways we can use the China marker.
Fashion is serious, fashion students take their studies seriously, and that's important…. It can also become a disease!
Today's video takes on China Marker for fashion sketching as well as toned papers like grey or beige (links are in the video caption to each art material) in order to open you up to new ways of seeing. working, playing and experimenting.
You can see in the image above how I used the white wax of the china marker to create both the pattern on her dress, the pattern in the background, and the skin of the model (as a pure white shape)
Another way that I often use china marker for fashion sketching can be seen in the examples below, where I use if for highlights on garments and cheeks, etc.
Look for it below: it sits clean an white, masking any color behind it, and also resists watercolor so well.
To resist watercolor and get that batik effect, (great for African fabrics), make sure you press hard and clean.)
Here, China marker on her cheeks, nose, and the folds of the fabric: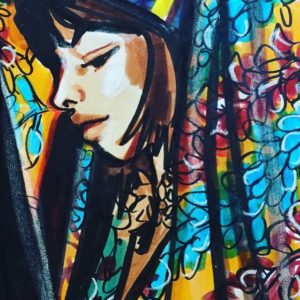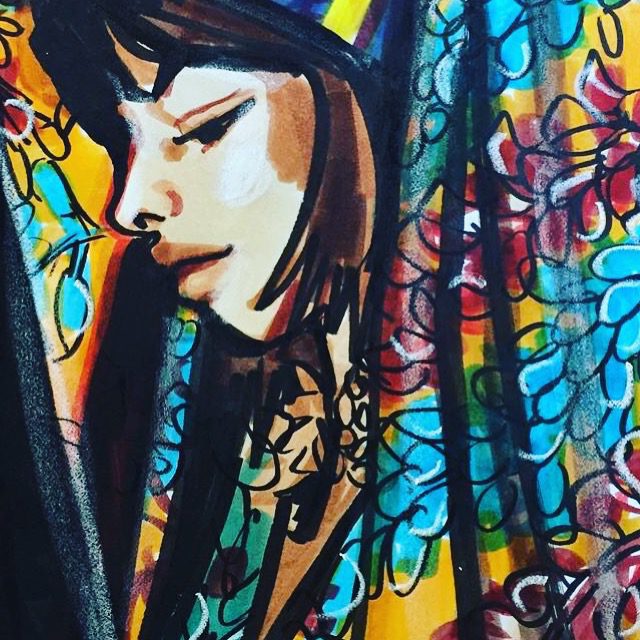 You can see china marker used here on the skirt, on the metallic, on the arms and face….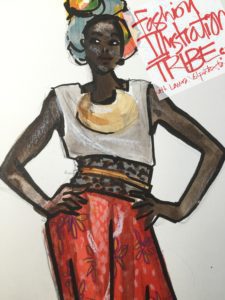 Here, I also used China Marker on the face , hands and other places for highlights: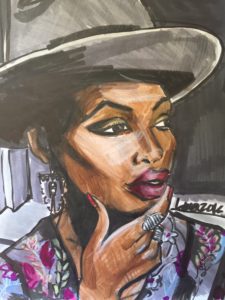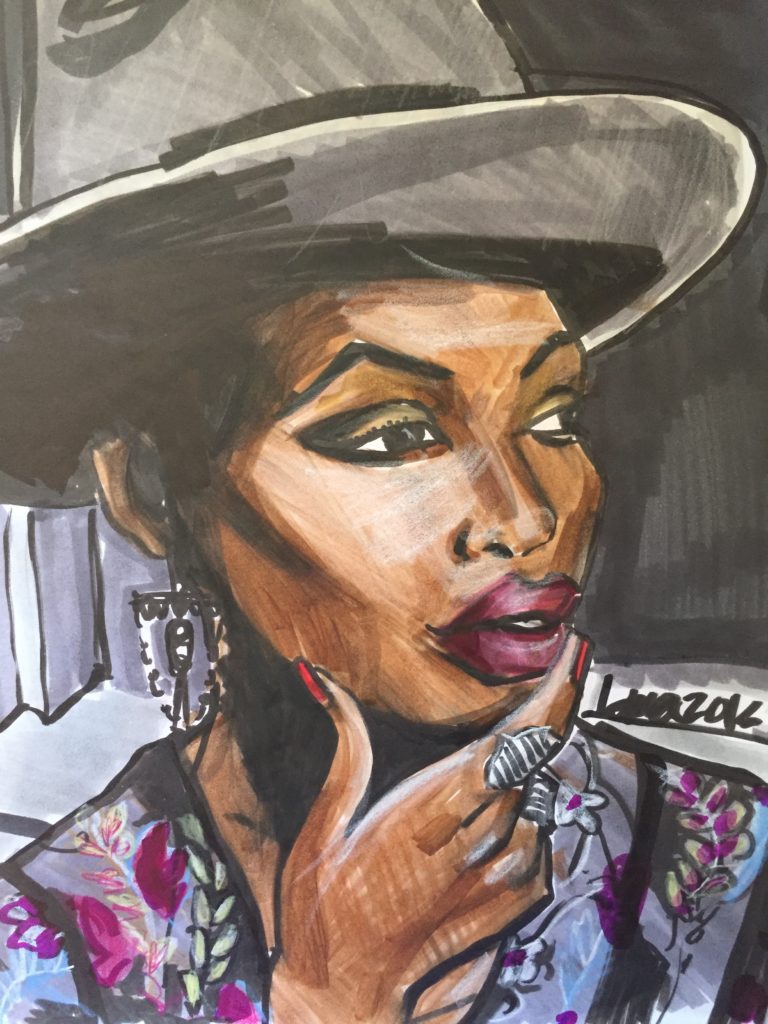 Here, used again for shine on the skin tone and sheer white pieces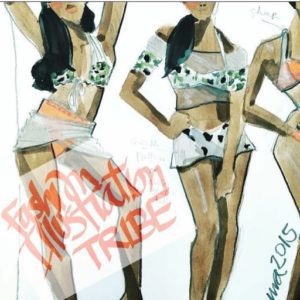 Gouache is another great medium to use  on toned paper, too.
Remember, the  link to the tinted paper is in the caption to the youtube video.
This illustration below is by Kenneth Paul Block, one of the greats.
Inspiring, right?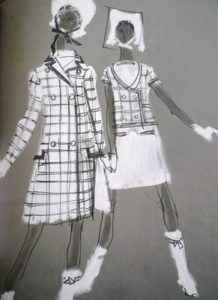 HERE IS YOUR VIDEO:
Don't forget you can use this technique to participate in the #flowerframedfaces challenge all year long!
Create and share your art with the hashtag, search the tag to see what others have shared!
https://Instagram.com/Lvolpintesta