Join me today for a daily card reading from the new Goddess Seeds Peace Card deck, and get the details on Model Magic BONUS round!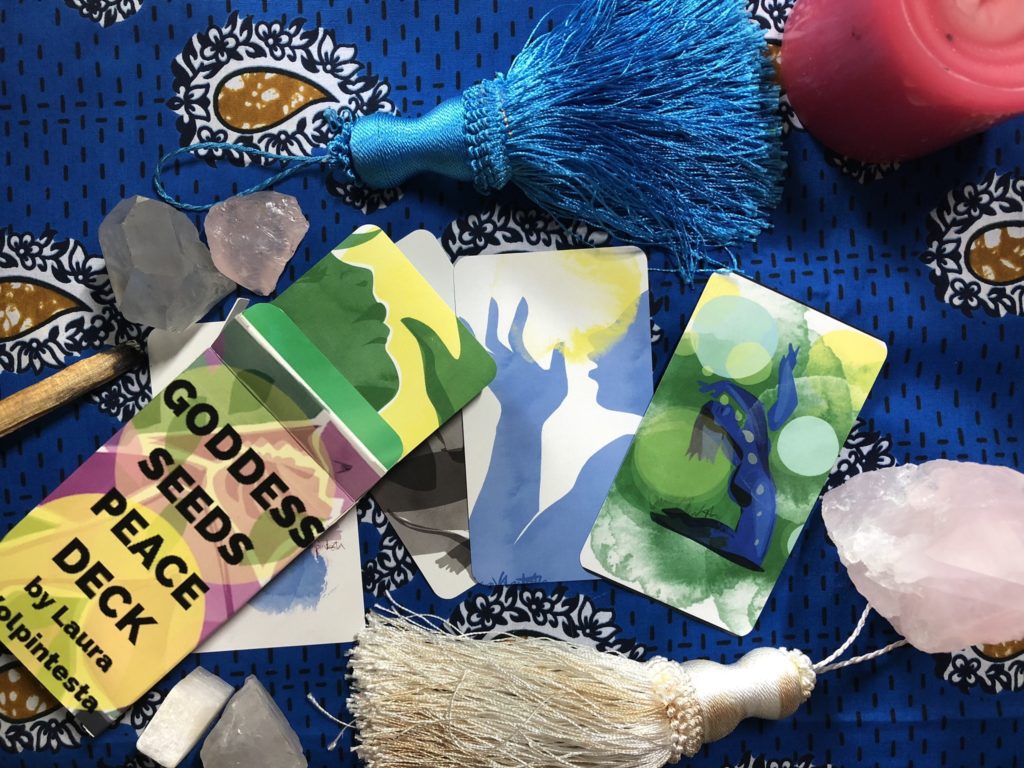 In today's video we'll pull a goddess creativity card together as well as talk about how model drawing and art exploration also tunes you in to your inner creative goddess.
You have fire, glitter and magical sparkle power inside you that is a KNOWING, a compass, a guide to your best life, every day.
because
YOU ARE DIVINE
My Goddess Seeds Peace cards deck is now available live online.! 
The Goddess Seeds deck is about tuning into yourSELF, youur inner knowing, inner peace and intuition.   
It's about gorgeous body-positive and sensual divine feminine art that poureed from my heart and soul, combined with tappinginto our ow magic and creativity.
Let's manifest with our magic and honor ourselves with self -love and acceptance. 
Purchase this week and receive a free private 20 minute reading with me online by emailing me or DM your invoice/recceipt.
Today's video we read a card together, and also talk about the freedom of expression and self awareness that comes from exploring your intuition through model drawing practice in Model Magic Model Drawing Online Course.
It's such a revolutionary way to explore "fashion" (which I define as goddess art for ALL WOMEN) by expressing OUR dreams, feelings and desires in OUR voices!! 
There are 10 spots available right now for Model Magic Open Enrollment, I can't wait to work with you! 
Love
Laura