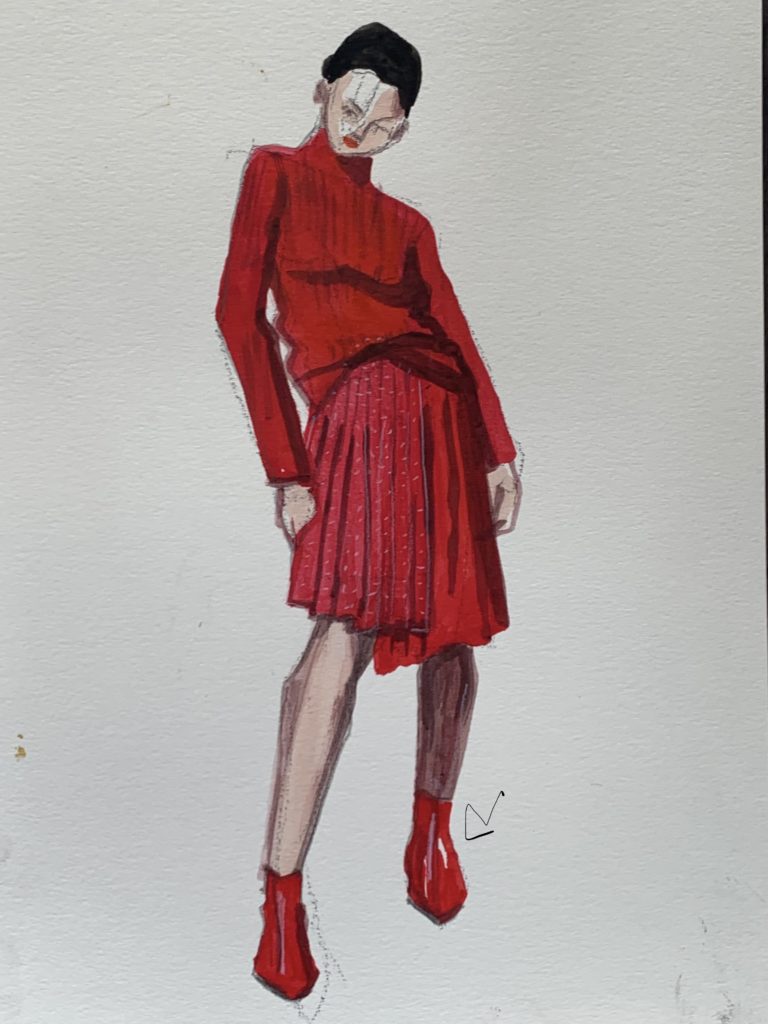 Fashion Sketching with Gouache masterclass
I loved this masterclass.  I love the conversations we had and the dress we created on the livestream. I loved your questions, your curiosities, and your spirits in the room!
It is amazing what we do when we come together and bring our inspiration with us.
Today we'll talk a LOT about gouache , what it is, how to use it, what papers it likes, what brands are great,etc.
We'll right into it- sketching a fashion figure and then designing an original romper right onto her body.
We'll bring her to life with color using gouache techniques. 
BUT WE WONT FINISH HER because THURSDAY NIGHT in the facebook group and biz page I'll / WE"LL finish her by adding textures, pattern, shading and finishing touches. 
I know you won't want to miss that, inspired creative one!
Will you join us?