Why would you want to study in an ONLINE Fashion School???  FREEDOM!!!!!!!!
Self-directed learning!
Pacing yourself. Flexibility. Enjoyment. Discovery. Depth, and direction.
No need to conform. No student loans.
No COMMUTE!…
In 2008  I was asked to create a fully online version of a fashion design studio course that I had been teaching on campus for years in New York City at Parsons School of Design (my own alma mater), and  I was daunted.  Not only that, but I wasn't all that tech-savvy yet, either… I thought: How does one study fashion design online?
Like all of the newexperiences in life, like when I first started teaching or became a parent, or started singing on stage…, it came unsolicited–yet coincided with my deepest dreams.  It was the Law of Attraction in Action!!
So I jumped in head-first, and came through with a world of new experiences and skills. For that I'll always be thankful. Life does have a way of stepping in and doing what needs to be done sometimes, doesn't it?
I fell in love with online learning and teaching.
NOW I'VE OPENED MY OWN ONLINE FASHION SCHOOL, I can serve women EVERYWHERE! In the midst of their family lives and career changes, or while they prepare to enter a school
No need to relocate, pick your life and rent a place while studying and working to pay rent or simply not working
No student loans beefed up by inflated school prices, forcing you into a job you hate.
No long, sleep-deprived, carbon-fueled, hire-a-babysitter-for-ten-hours commutes.
Unlimited coffee or tea, green juice, snuggle, yoga, go-for-a-walk or salad-breaks.
No corporate disorganization, rat-race and run-around (if you study in a small institution), so you are less likely to accept that kind of work environment after you finish. You'd rather work with a close-knit creative team.
Your kids can learn by your example. (and take the course too :))
Replay your class demonstrations or lectures as many times as you like to assimilate techniques and commentary.
Take notes at your own pace, keep your materials. Assimilate over time at your style and pace.
Communicate with peers thoughtfully, with time and reflection, commenting on each other's work, sharing resources and sharing experience.
Establish an international online fashion community for the duration of your career.  Connections can actually go deeper than in a classroom!
Bring your technical and online skills up to the current day's standards.
Participate and "show up" responsibly (you know you are responsible) according to your scheduling needs (and it's okay to have those!!)
Connect GLOBALLY with students, establishing lasting relationships around the WORLD (good for your brand!).
Many students who tell me they are intimidated to take their first art steps by their teachers and peers in person have told me that online study has created a healthier approach that allowed them to unfold in a supportive way.
Interactions can feel much more personal, believe it or not, and more time and care taken to think and respond to comments and assignments.
Manage your time more efficiently.
More time and space to share what you're "really about" with your class community and yourself! And see yourself reflected in peer feedback.
Increased access to your instructor (depending where you study).
Independent study courses rely more on your own motivation and direction, hopefully with material and a teacher that fosters that.
Save tons of money. Get your confidence and your skills up!!
Target your resources towards what you really want- skills, knowledge, support, community, inspiration, craft, information.
This is the perfect escape from now –uber-corporate university culture, especially for things like fashion that certainly don't require a college degree to succeed.
At the same time that mega-business and mega-fashion corporations are being re-thought (and frankly, I was so surprised that kind fashion corporate culture even existed when I got into the field….I had thought the business was much smaller and holistic, creative…and which it can be)…
University tuitions and loans can force many fashionistas into a corporate career that you dream of leaving behind.  It happened to me. I lasted 3 months at Gap, Inc. 65 hours /week wasn't working for me, even before I had kids.
People who live and work in harmony with self-respecting balance offer that same benefit for all around them.

….for their supply chains, their clients, their production and distribution channels, their retail outlets, their communities.  People who feel good and treat themselves kindly naturally treat others kindly. That's sustainable culture.  That's health.

(In my opinion).
Live, group study of fashion design or any discipline is awesome and irreplaceable, a uniquely flavored experience as much as online study is.
I hope in all of the choices you make, you'll be brave and bold as you want, but self-respecting and honor your limits, your desires, and your message. How else can you do that for others if you don't do that for yourself?
I believe that a sustainable future is built on this. Boldness and courage in the realm of caring. Daring risks in the name of speaking up, speaking out, targeting your voice… which is there for a reason. Studying in a format that doesn't disconnect you from your own way of doing things, which is actually what can set  you apart in the new, niche marketplace of the future.
In starting Fashion Illustration Tribe and my encouraging courses of study focused on individual development, diversity, honesty and ethical, sustainable perspectives on fashion and design, I am bringing full-circle my initial dream in fashion.  From the beginning, I always felt convinced that fashion imagery could use its powerful influence to make positive changes in the world. Now I'm fired up to see that happen.
I am building a small, intimate institution that, rather than striving for conformity, will provide professional level techniques while focusing entirely on recognizing and fostering the individual voice of each student.
Why? Because each student is a powerful creator who is asking for some guidance. There is no sacrificing of the spirit required in order to get that guidance.  Let's laugh, shock, try, fall, pick up again, innovate, recreate, share, uplift, provoke, poke, twist, play, entertain, educate, each other.
I look forward to learning from my students, and my children every day. It never fails.
Everyone has their own place to learn and create.  Here's the prayer going out that each one of is guided to ours, gently, by the same voice that's inside of us and clamoring to come out in fashion design or beyond.
Look inside, then look outside

See you there!  See you here! I've posted a video demonstration below about the plumbline/balance line in drawing the standing figure for fashion design below.   I hope you enjoy it and use it to your advantage!
Inspired design has healing power! So does the act of doing what you love and engaging in creation………- Laura Volpintesta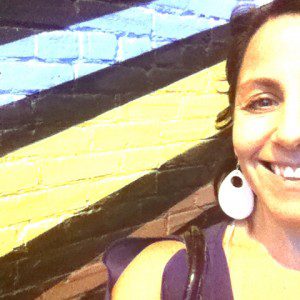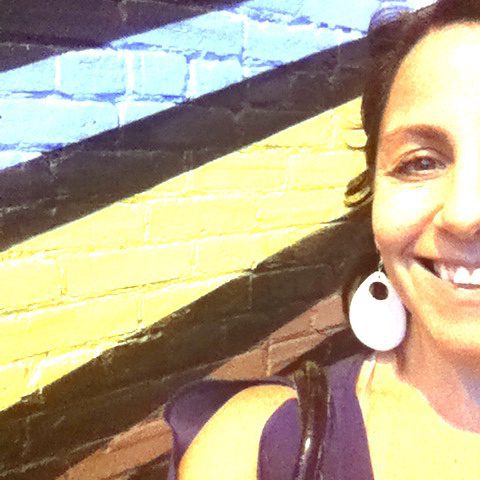 Love,