African Print Fashion Illustration
5 Part Video series plus bonus video at the end !!!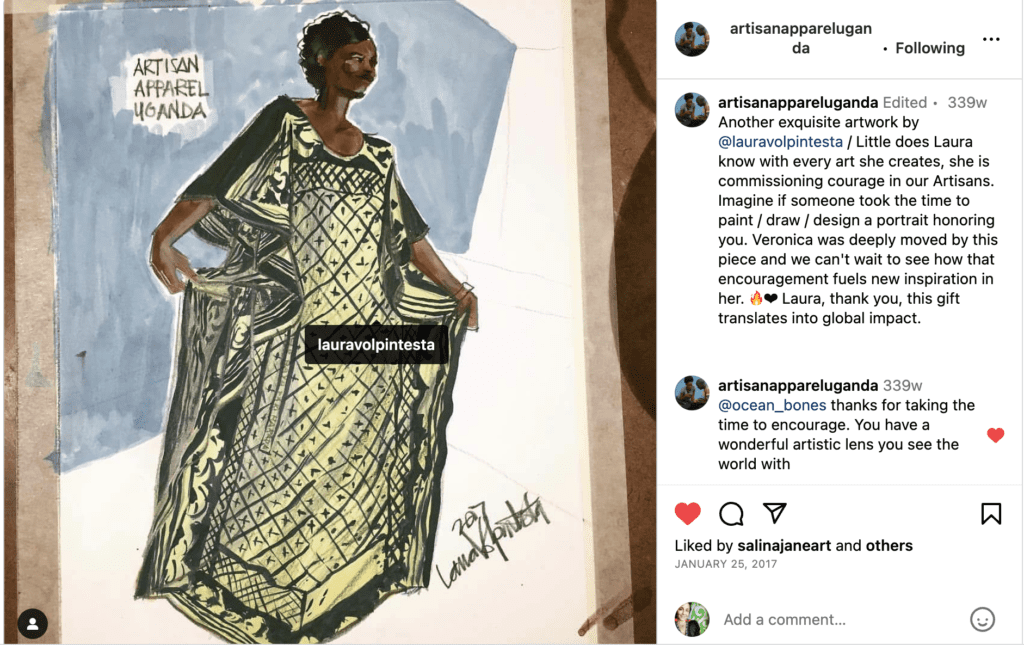 I'M proud to share this African Print Fashion Illustration Series on youtube with you.
But I am WAY MORE PROUD to share this instagram post from Artisan Apparel Uganda.
I cried when I read the caption. 
It's a dream come true to be a part of something like this.
Ethical Fashion is everything.
Now I feel some connection between my love for fashion and why I've been called to it!
Have you see the movie the True Cost? It's free on Netflix….check it out asap- excellent ethical fashion primer. Also search the hashtag #ethicalfashion!
Now here are the step by step TIME LAPSE VIDEOS of the illustration process from sketching to painting and rendering the beautiful African Print in the Fashion Illustration.
The time lapse video makes it easy for you to see the whole process quickly in just a few minutes.
Scroll to the bottom of the page to see all of the embedded videos of the process.
From Step One African Print Fashion Illustration:
Scroll below to get the embedded videos
Sketching the figure
To Step Five African Print Illustration: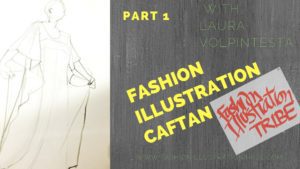 Using pencil to clean up lines and add shadow after painting.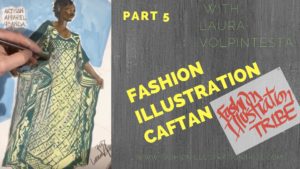 Here is the original piece by Artisan Apparel Uganda, and Ethical Fashion Brand that is run out of Los Angeles an supports and trains an artisan community of women in Uganda…..interview forthcoming. Follow them on Instagram to learn more!
Or click the image below to follow their website.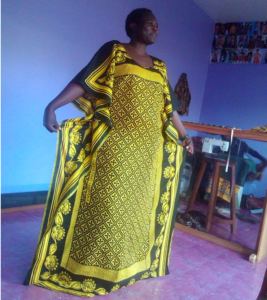 And here is my almost-finished African Print Fashion Illustration- to see the finished, you 'll have to watch the videos below!! :0)!!!!!!! LOL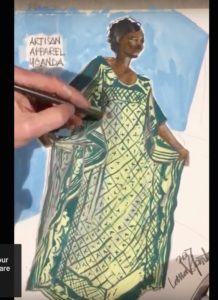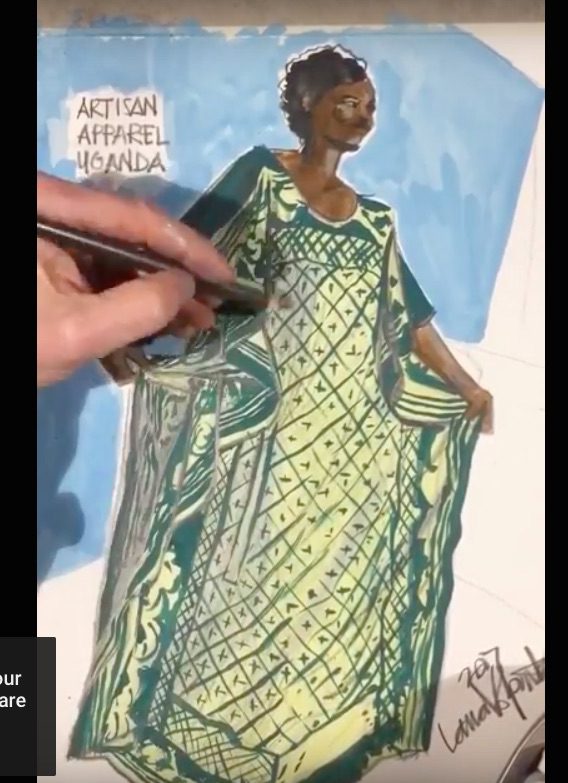 Here's your bonus African Print Fashion Illustration, timelapse
Years later, I created this illustration for an initiative for Artisan 
Apparel and chose to create it using a digital app (Adobe Fresco).