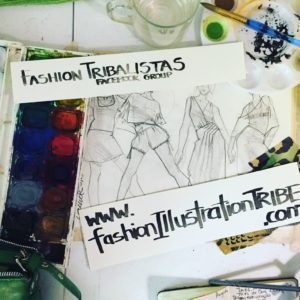 You know me…..!
 You know how obsessed I am about natural, analog art supplies!.
So-
Why digital sketching?
I'm all about smudging, rolling up our sleeves, getting messy feeling textures with our bare hands….
and re-creating them on paper…
Those of you who've been following me for some time have watched me dip my toes into the pool of sketching digitally through my iPod mini.
Sometimes with a stylus, sometimes with  my finger, and with a variety of different apps (and most certainly a few favorite ones)!!!
Would you like to come along the journey  with me in an online digital fashion sketching course?
Beginner friendly to intermediate, i'll share what I think is MOST IMPORTANT as well as gather information from YOU about what you most want to know about digital fashion drawing with pencil, watercolor, ink pens, gouache….
And we'll do that while learning to do faces. Faces are a wonderfully expressive subject to learn while exploring the different art tools available to you in the apps!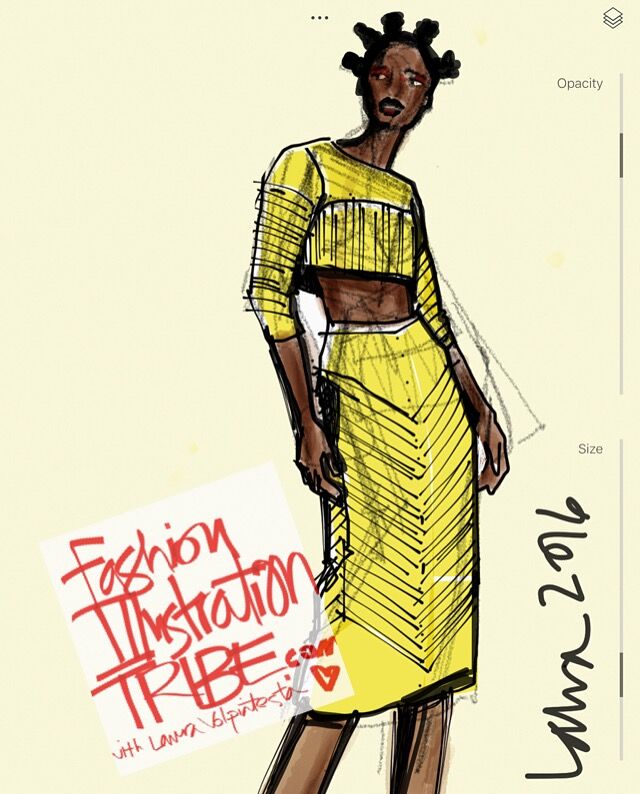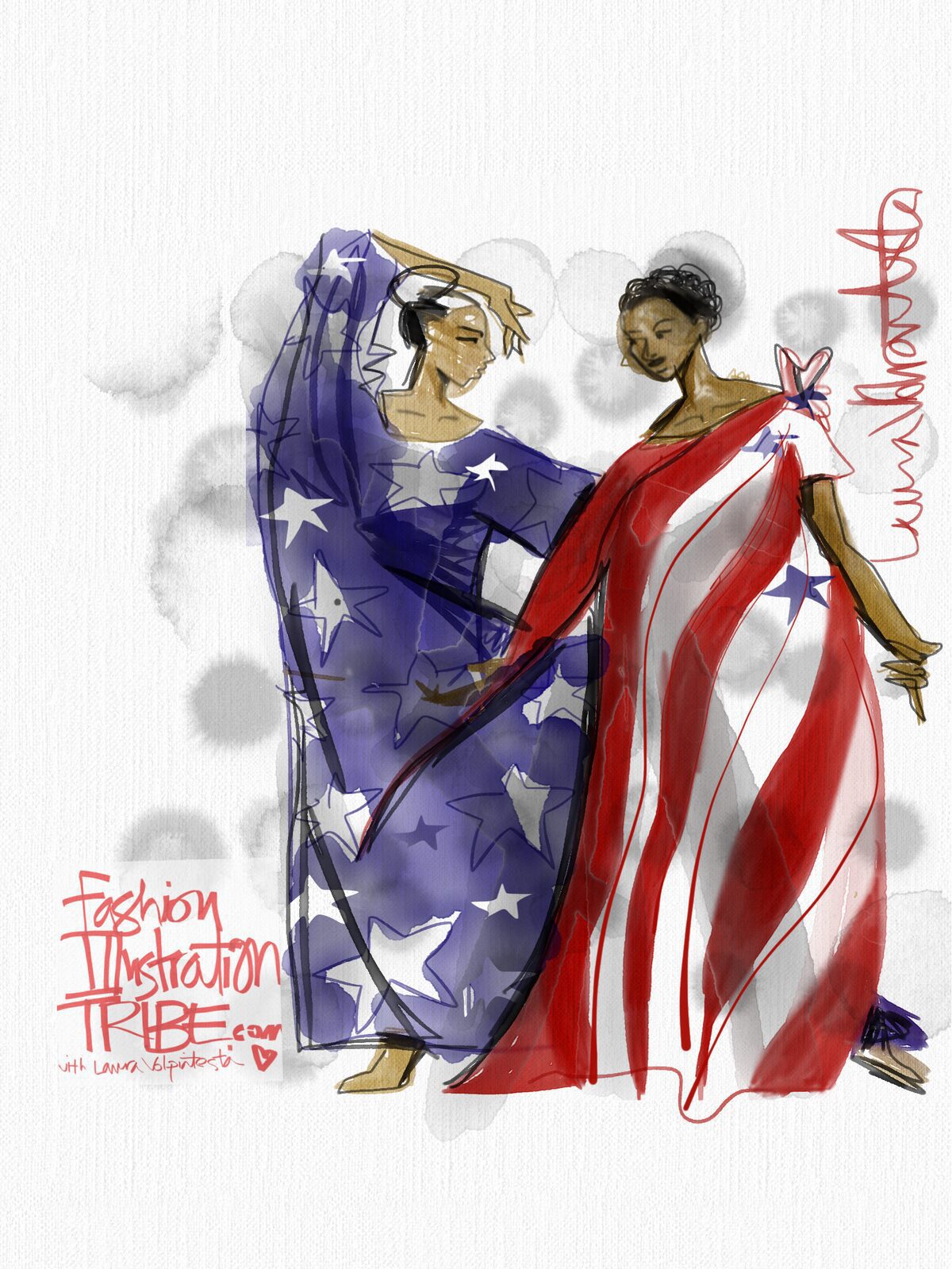 How do I create my digital fashion drawings and illustrations?
Which apps do I love, and how do I  manipulate them?
What are my favorite discoveries? ( it sure can be overwhelming to look at too many tools and options at once! What do YOU ACTUALLY NEED??   How can the new media become a vehicle for fresh approaches and discoveries????
How can these new tools be therapeutic and bring out a new side of your style, expression and expertise?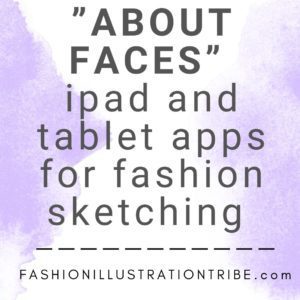 In the FASHION: ABOUT FACES course we will use faces, heads hair and features as a focus while we explore 3 different great apps and three different angle of the head: profile, frontal, and 3/4 rotation.
At the same time, you 'll get to dive deeper into:
how faces are built
how to use tools within the apps
get a framework for building your illustrations
play, play, play
explore the expressiveness and dynamics of creating fashion stories through the head and face.
I hope you'll join me for this special journey!
It's  save your spot now!
You can mail info@fashionillustrationtribe.com for any questions about the course.
You'll receive video lessons and projects  accessible at any time you log in and yours to keep and you will also get access to our private community and to me to share, encourage, and get feedback and answer your questions.
Plus, you can replay your lessons as often as you wish!
LOTS OF BONUSES have been added since the course was originally conceived!
I'll also show you how you can create quotes and watermarks.
I'll teach you how to create and use a digital croquis book.
I'll show you which apps create print repeats.
I'll show you how to use templates to sketch and illustrate original fashion designs.
May love guide you— the ultimate designs come from love–
Laura