How could you expand and explore your approaches to drawing to feel more free, expressive, and satisfied with the experience?

How can you turn it into an adventure that always opens up to limitless possibility and joy of discovery, including SELF- discovery?

How can you "unlearn" approaches to drawing (and life) that stifle and hold you back so you can begin to tell stories that are raw and honest and playful from your soul and imagination?
FIGURE DRAWING studies is an incredible way to learn about energy, motion and emotion…. because the subject is so vital and real!
Motion and Emotion: Online Figure Drawing course MODEL DRAWING MAGIC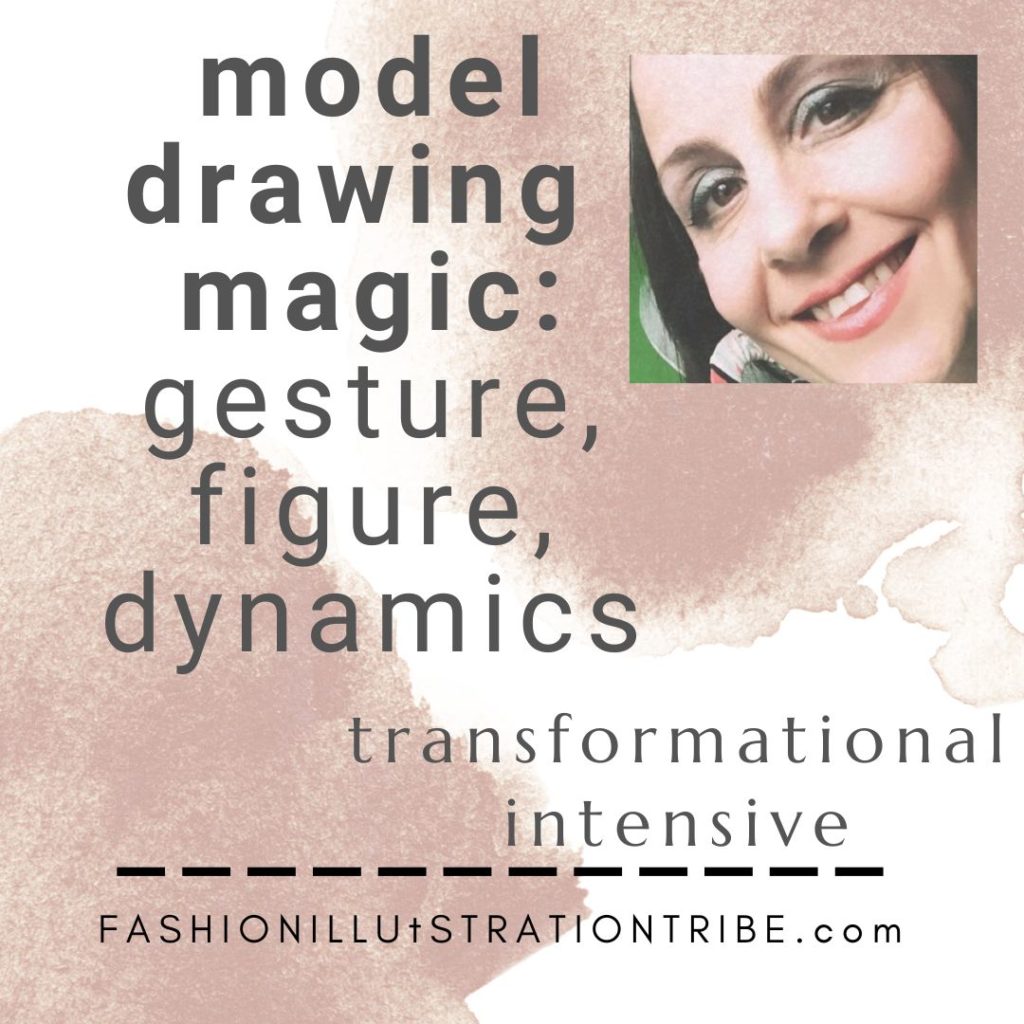 Figure Drawing is the most effective way I've found to tap into dynamic, expressive and wild opening up of our drawing capacity.
Especially when you learn it with me ;0)
Watch the video above to get a peek into the feeling of starting every drawing with a soft, sweeping movement… a gesture… and how to build your confidence and energy in figure drawing by observing and practicing various figure drawing exercises that change the way you SEE.
The video has digital drawings, but this is an analog online program. We use paper and pencils, chalks, etc.  
Figure drawing is EMOTION IN MOTION because the human form is INCREDIBLY  EXPRESSIVE!!! 
From the emotions associated with body language and interaction between figures,…
To the motion and energy that it built in to the living, breathing human form that figure drawing brings to life on paper….the more FREEDOM you feel in your drawing practice, 
The more drama and detail you will be able to capture in a compelling and personalized style and way that is uniquely your expression.
FIgure Drawing in Model Magic puts Emotion in Motion
This unique 4 month guided experience keeps us in touch over a third of a year.
That keeps consistency in your support system! Community to reflect and witness your growth!.  
 15 weekly modules dropping week by week. 
This gives you plenty of time to digest and internalize each new exercise and tool that you'll learn.  
Figure Drawing in Model Magic Online Course  techniques also uses music to tap you into your physical and magical flow when creating.
Immerse yourself in each exercise, like a meditation, an expansive experience of senses and emotion to draw — and draw upon— your soulful self
for every decision 
every stroke
every choice
every answer
to create the most beautiful images you've made yet!
I know you're going to  love these videos.
You're welcome!
Now let's see what YOU'LL draw!
Love, 
Laura