Movement, color, action, energy, spirit, joy, emotion, art, power, message, feeling, culture, sound….
I love illustrating Musicians and Dancers!
I am a musician and a dancer, so that probably helps, but even before I got deeper into those talents, I found myself attracted to figure drawing and model drawing above all else.
And, when I started obsessing over fashion magazines in high school?
It was really about the people, the stories in their faces, the look in their eyes.
it was about the shapes, the colors, the details, too.
And it was about the human form.
Here I share some of the illustrations I've done of dancers and musicians recently.
Some are done with Markers (my Markers course WAITLIST is now open)
This African singer is named Mo Cheddah.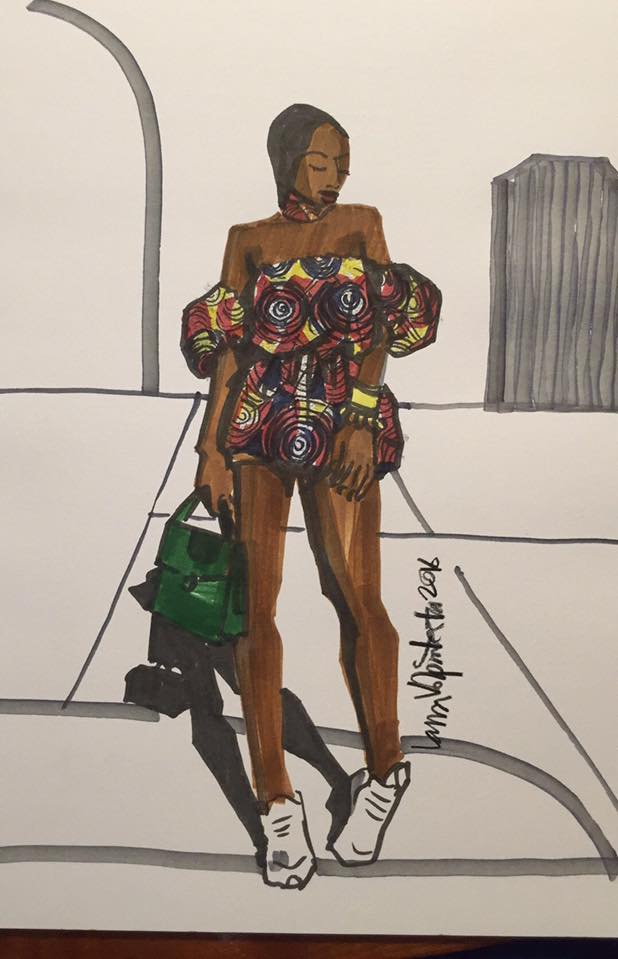 This singer/ teacher/ storyteller is Flavioleta Diana from Recife, Brazil.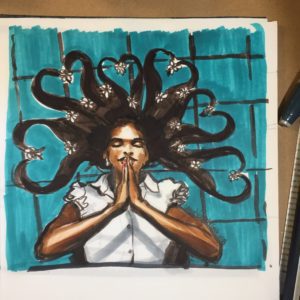 This is the singer Christine Tambakis from Baby Dynamite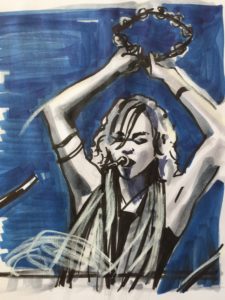 Here are some digital Fashion illustration -Musicians, dancers done on the iPad with digital painting apps:
Check out my digital painting ABOUT FACE online course!
This is Prince. on Tayasui Sketches App: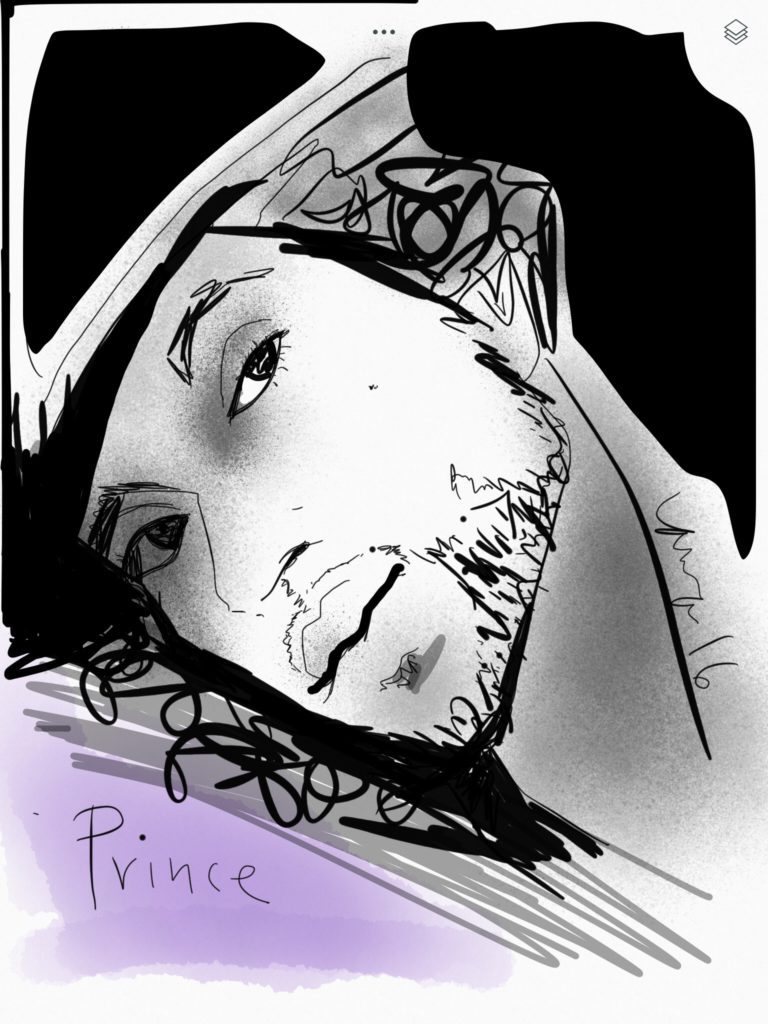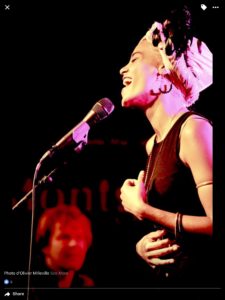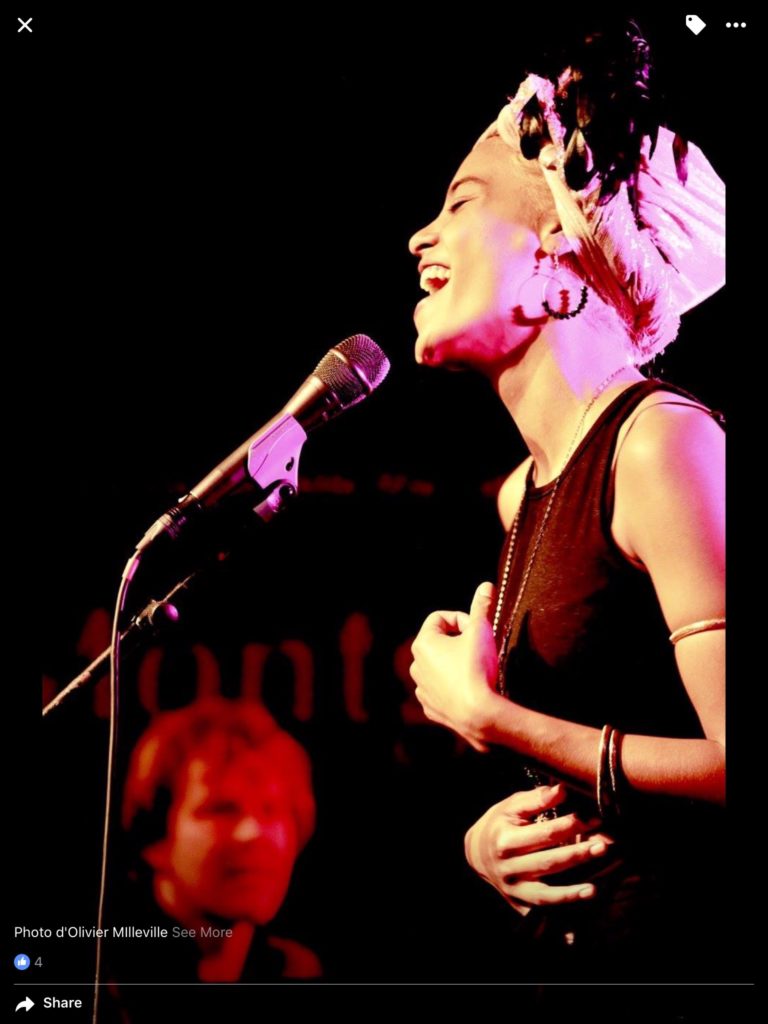 Check out Parisian Brazilian jazz singer Agathe Irasema on Adobe Illustrator Draw app:
i love this one what do you think?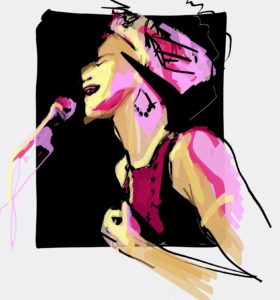 This is Jazz Diva Sarah Vaughan "the Divine" or "Sassy" on Tayasui Sketches app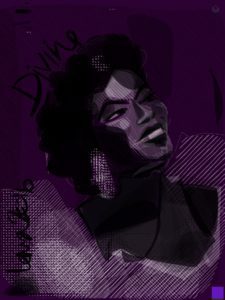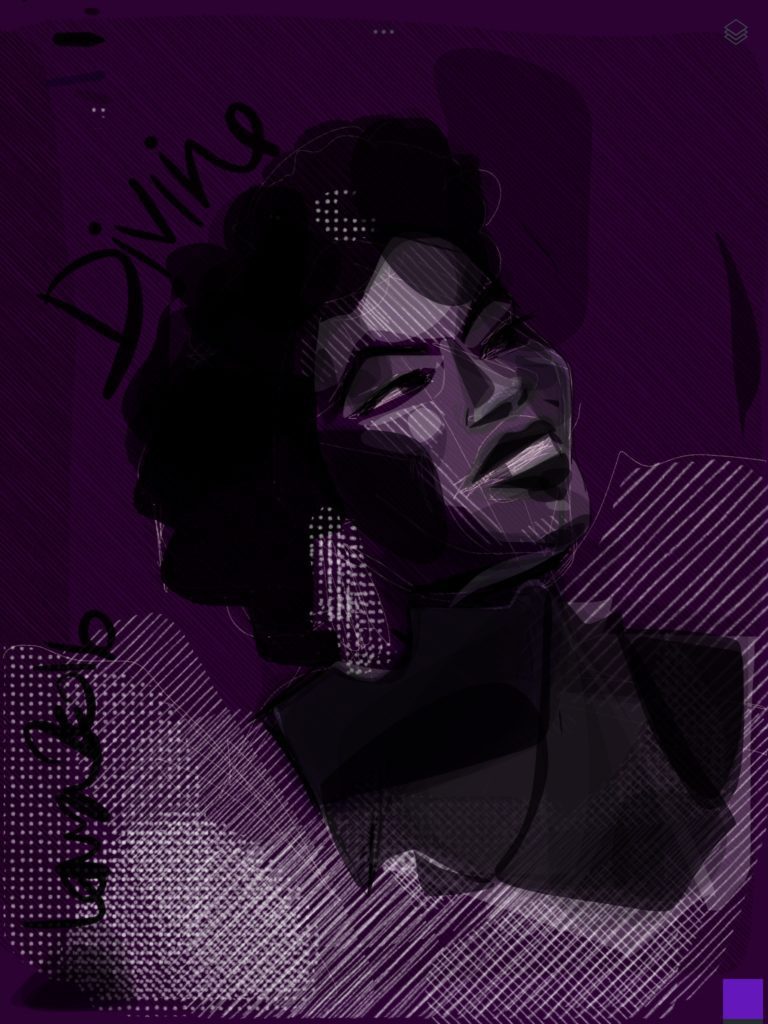 This illustration below is from a photo from designer Nakimuli Inc fashion company in Brooklyn, the model at right is a singer.
I'm looking up her link now.
Fashion Illustration MUSICIANS, dancers with watercolors or gouache:
My Freedom Fashion Online Design and Illustration Program is beginner friendly, then takes you deep in 16 modules recommended one per week but is self paced and lifetime access. Learn color, shading, model drawing, details , ….. for creative or for professional, these are lifetime tools.!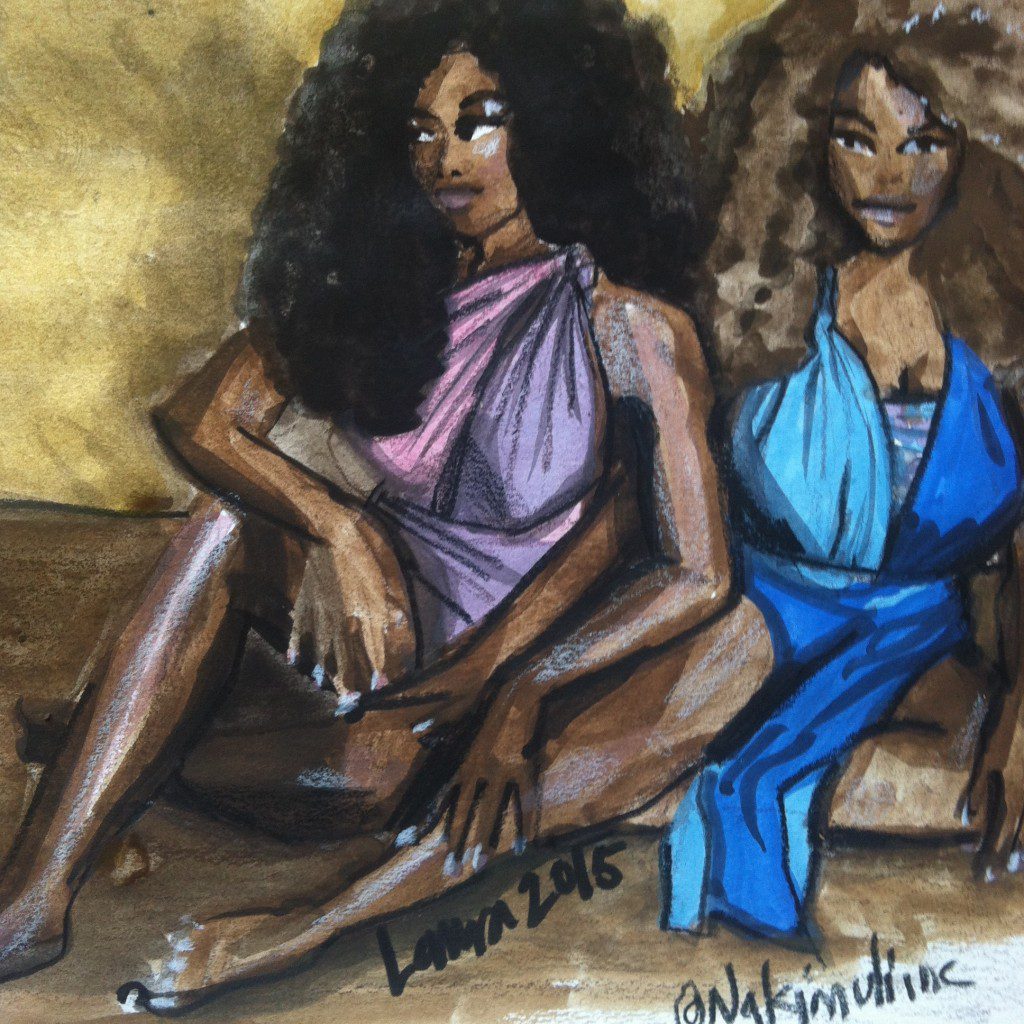 Illustrating Dancers:
Actually, as a fashion student and as a fashion faculty at Parsons School of Design for 20 years, most of our models are and have been dancers!!!! the movement and expression of the body is undeniable. So exciting!! the sketches below are quick-sketches with Faber CAstell's famous and wonderful Pitt Pen Brush pens. They are the DEEPEST black ink and a range of thicknesses are available.
Stay tuned for my next blog post about sketching yoga!
love you all!
Laura