Sketching Fashion Accessories
Belts, buckles, straps, eyelets, topstitching, layers, laces, bows and ribbons: all on this page!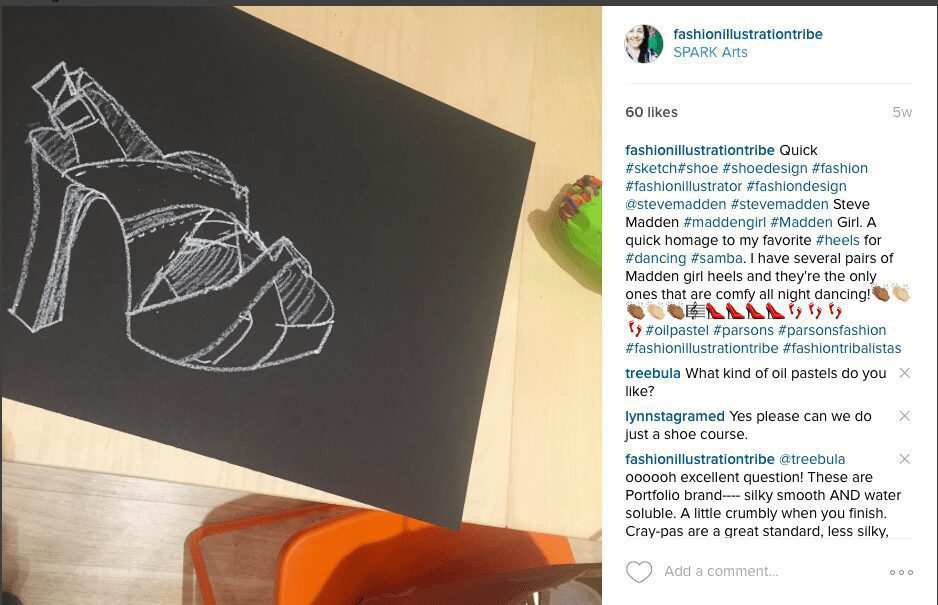 This example of sketching fashion accessories above is in Oil Pastel on colored paper, but today's video samples include PENCIL/ Graphite and iPad apps for fashion illustration techniques, and a close-up focus on buckles and belts!
I like to recommend the Ebony Pencil or Woodless Graphite in a softness like 6B for sensitive, rich and responsive line quality for sketching fashion accessories.
One thing you should notice right away is that sketching a shoe or bag (or outfit or garment) from a 3/4 rotation shows us information about the front of the design and the side of the design, at the same time. That's why it's an important (i.e. very useful) skill/ angle to get comfortable and familiar with sketching when sketching fashion accessories.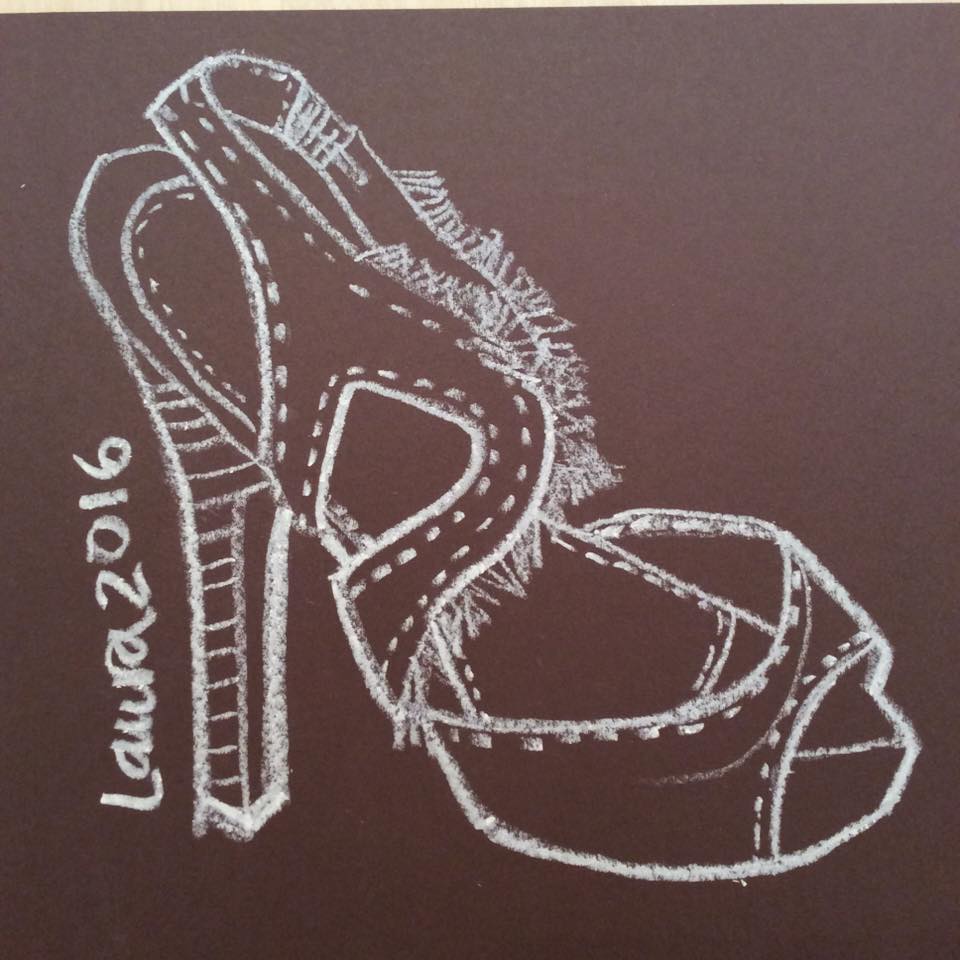 I recently had my students do a deep dive into focusing on designing and sketching fashion accessories from one of the most expressive items in this category: SHOES!!!
There are of course, two categories of design sketching for fashion accessories:
1: sketching what we see (drawing from observation, as above and below images)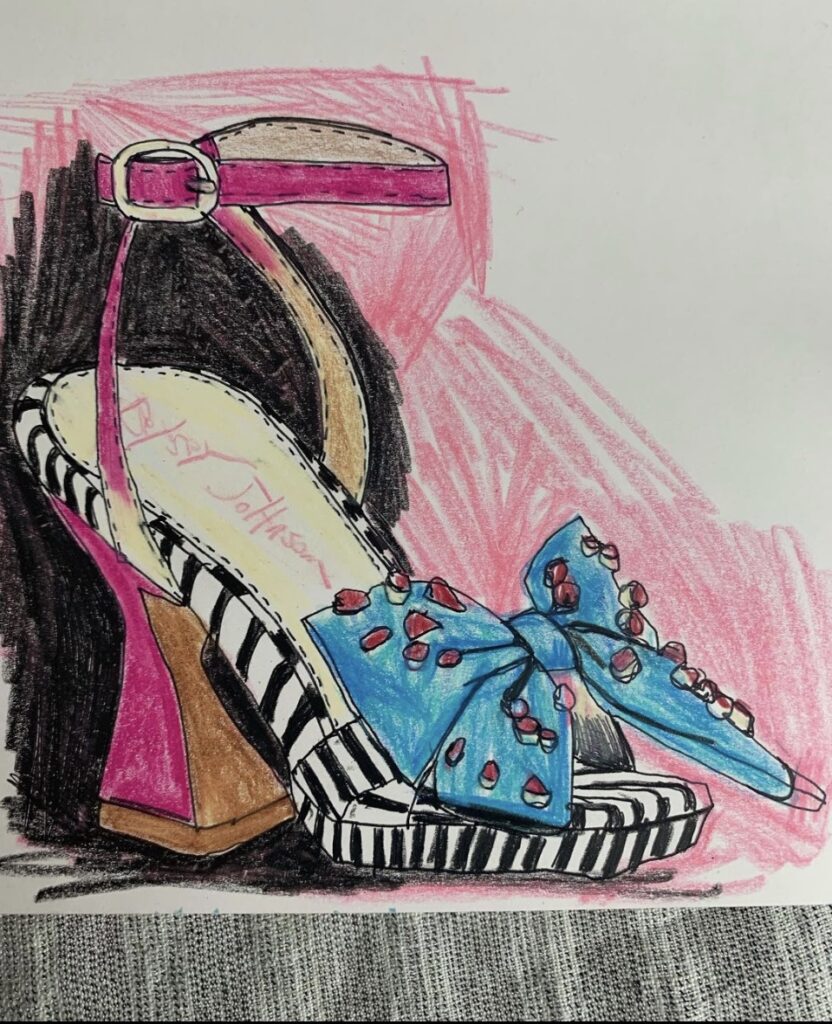 So in support of that, I streamed some live classes of Fashion Sketching Shoes and Shoe Design Details. In this video, you will see how I draw shoelaces, grommets/eyelets, and a waistline belt with a buckle which translates well into shoes and other accessories as well! The techniques you see here will be really helpful for all kinds of fashion sketching, as you'll see.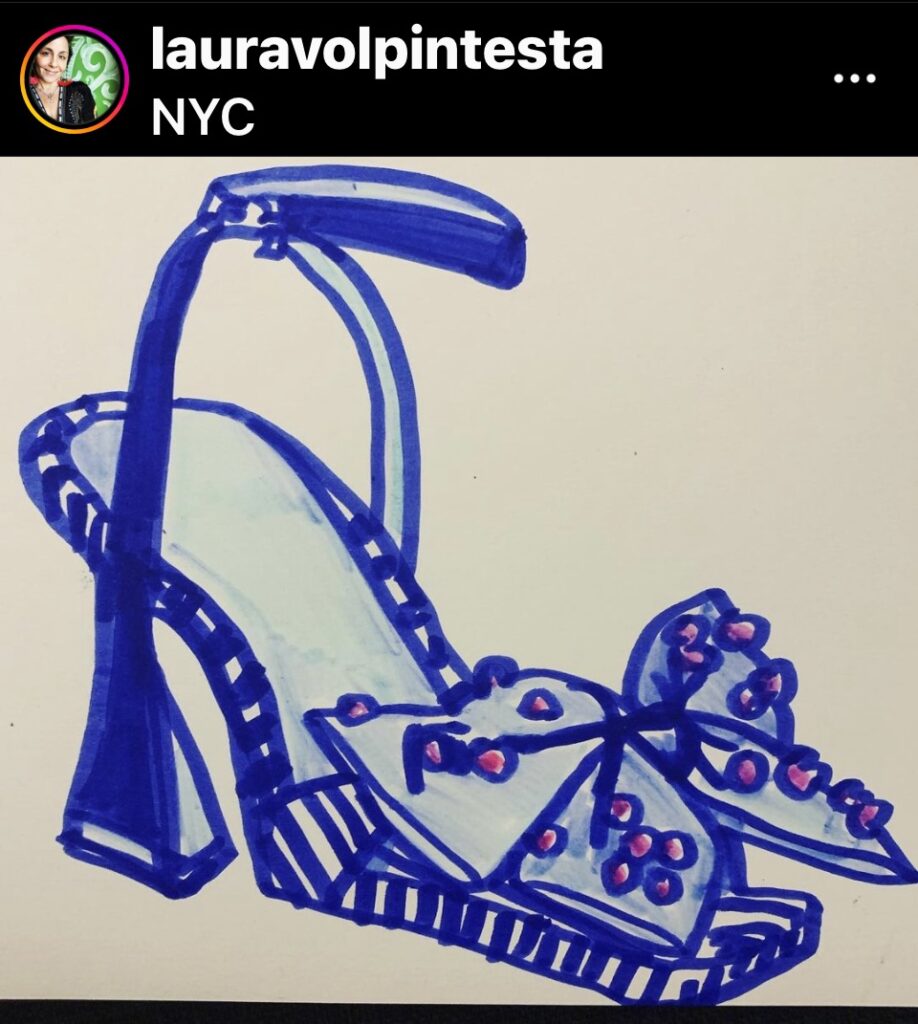 Sketching fashion accessories can be really tricky in our mental space when things are OVERLAPPING. SEE ALL OF THE OVERLAPPING IN THIS SKETCH? The same is true for layered clothes, of course. Here I'll tell you how I use my "x-ray vision" technique/ tool to make it easier sketching ALL of the layers out lightly and then using line weights to make clear and simple what seemed rather overwhelming at first!]
2: Drawing / Designing creatively from our imagination (video below)
Sketching Fashion Accessories- Laces, Buckles, Eyelets, Buckles and Belts:
Whether you are sketching corsets, dresses, shoes, epaulets, cargo pockets, waistlines, boots, ….ANYTHING at all for fashion, there are so many, many situations where you need to draw eyelets and laces, buckles and belts!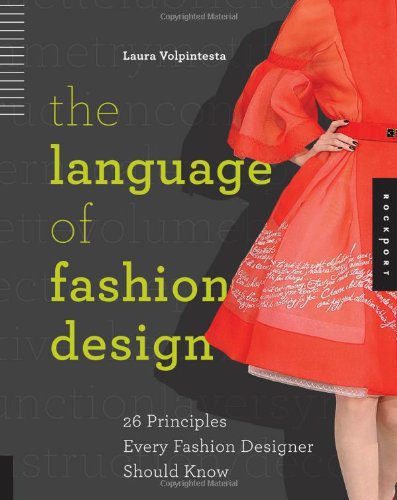 I hope you find this quick lesson helpful and would LOVE TO HEAR FROM YOU!!! Please kick of the discussion below by letting me know if you still have questions or want to add or ask ANYTHING!
Thanks for watching, and don't forget to share this out if you have folks who can use this info! also, remember that you can catch videos like this LIVE when you connect on instagram!
For private coaching on any fashion design related topics you see here that goes more deep and personalized to exactly what you need most, $1111 4 weeks coaching (4 video calls 45 minutes each over one month ) is currently available, email info@fashionillstrationtribe.com for more info and scheduling.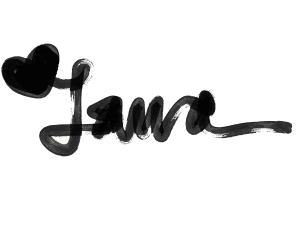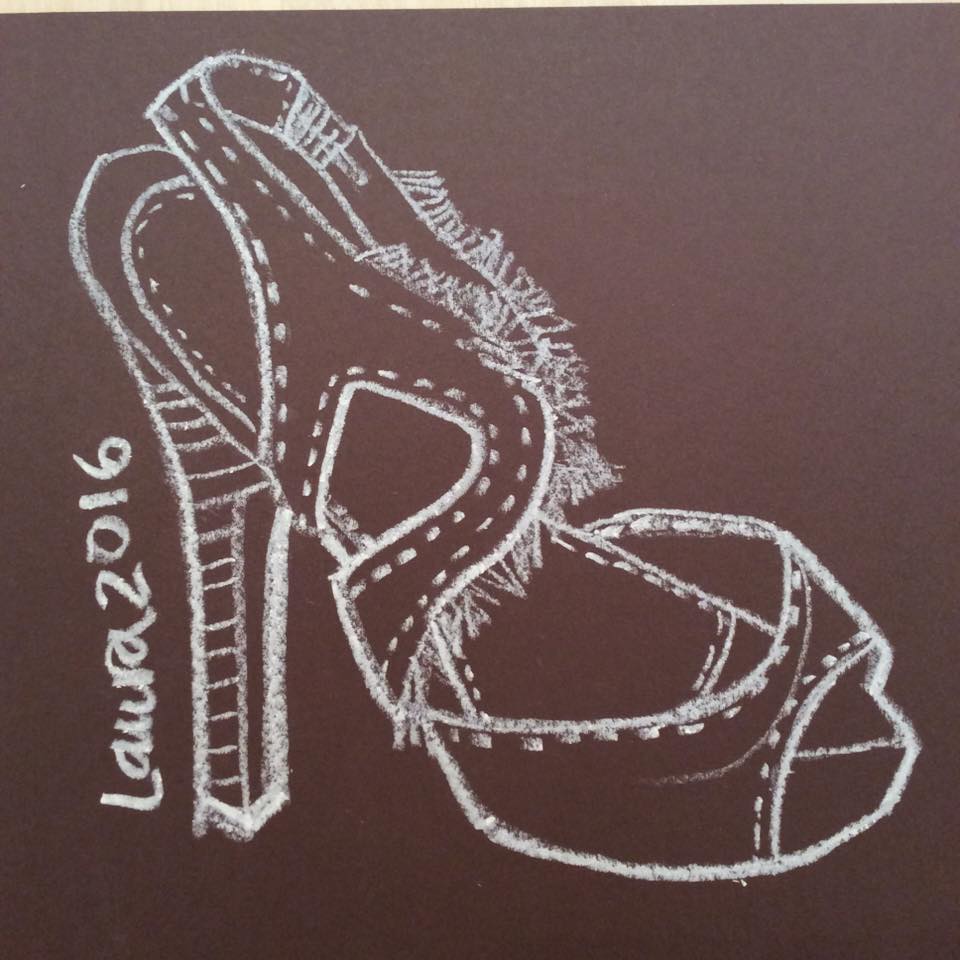 I'm sharing these here on the blog in celebration of my upcoming launch of Fashion Semester Masterclass Self -Study version!!: 15 weeks of videos, lectures, exercises and projects to get you sketching, designing, drawing, and illustrating fashion in a diverse, encouraging setting and honing YOUR STYLE!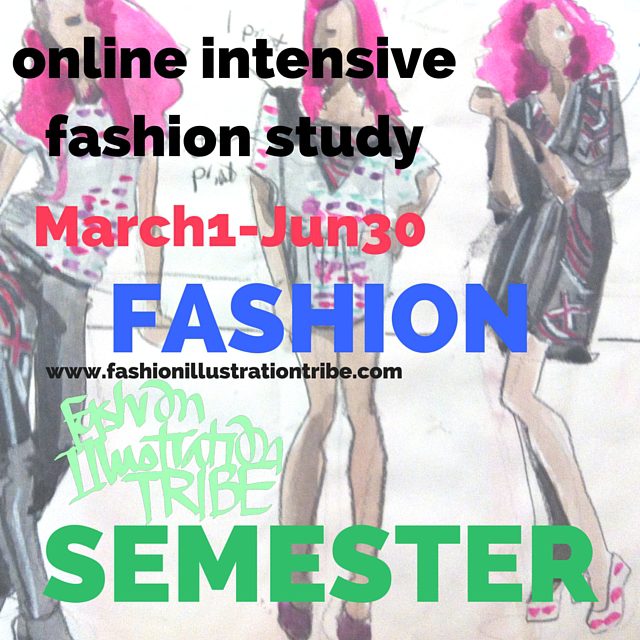 different ways we draw:
remember at the beginning when I told you we sometimes draw from observation, and sometimes from imagination? this video below about fashion design and illustration goes deeper into this clarity.
And remember, that LOVE is what it's all about. And that is ALL. Start there. End there. Keep it there. I love you! xo laura