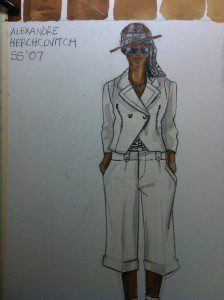 For those of you who read last week's post about gouache fashion illustration, ("FOUR GOUACHE COLORS YOU CAN"T LIVE WITHOUT…..") here is more on the subject.
But in today's sketch, the ensemble is ANYTHING BUT white!! Full of vibrant color, this piece was inspired by the Ndebele culture of South Africa.
Here is another piece from the amazing Alexandre Herchcovitch's SS07 collection.  (the same designer from last week).  Even on SKETCH PAPER, which i happened to use here for some reason, it still keeps a radiant and rich quality! The quality of gouache is undisputable.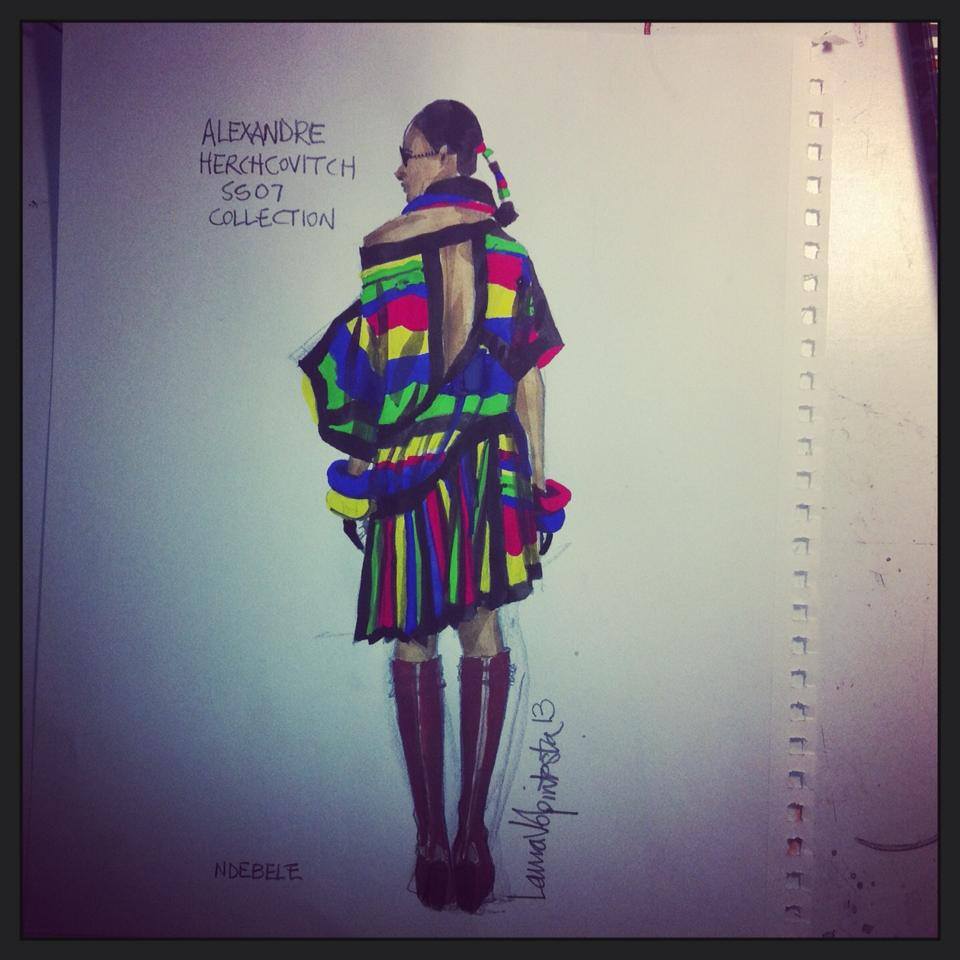 I remember designing a collection inspired by them also back in my student days at Parsons. I'll add it in further down in this post.
What an amazing garment, featuring black banding and mitered corners, asymmetrical details, shaped waist yoke with pleats,….. .peekaboo back. GORGEOUS. (see the more from that collection here)
Can you see white, black, Vandyke Brown and Naples Yellow in action? (this is what we learned about last week)
The black is used to shade every color in the illustration and I actually only used white to get the green that I needed. Brown and Yellow are in the skin tone. You can order these colors from Utrechart.com or pick them up at your local Michael's or art supply store.
Have you tried these colors in your illustrations?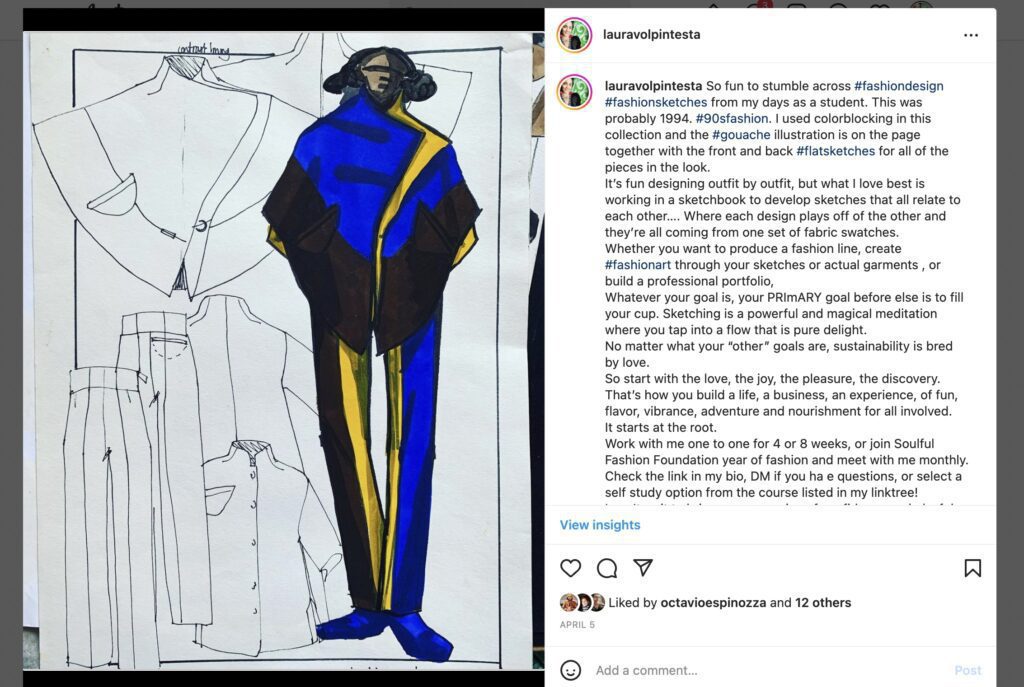 My Swatches to Gouache program will take students through learning the techniques for using gouache to becoming experienced in rendering full-color illustrations and collections using this rich medium. Starting with model drawing, suitable even for beginners, taking through the whole set of skills and tools I use and showing YOU how YOU can use them, too!
Here is a video about the art supply kit that I tell my students to buy, which is hand – picked by me :0)
Share in the comments below, let's talk!!!! Any questions, comments, how can I help?
Love,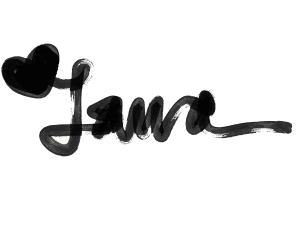 Laura