What is Fashion Illustration Tribe?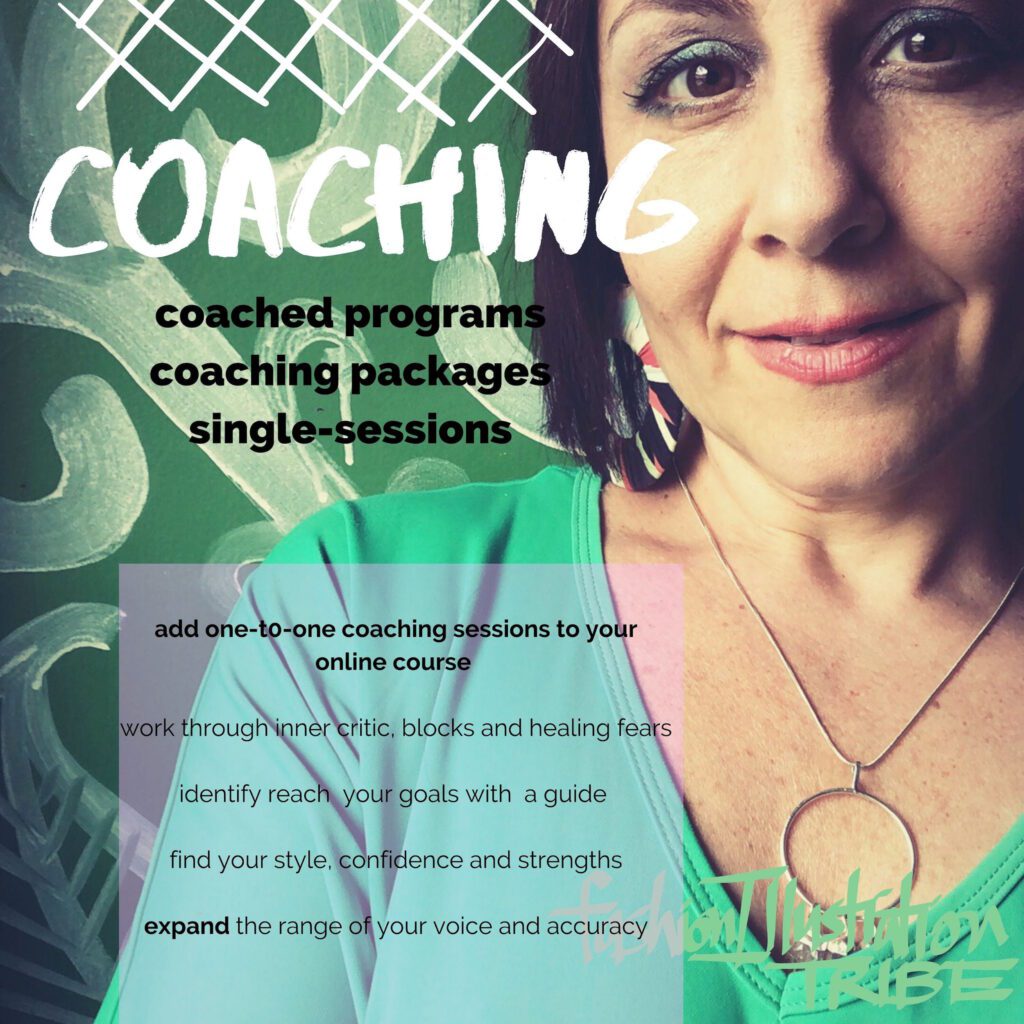 This tribe I envisioned 10 years ago in 2013 is inclusive, open, be yourself and come-as-you-are, where -you -are, creative, passionate, daring home for fashion studies.  We embrace fashion, art, our feminine nature,  wisdom, imagination, freedom, creativity, community, and life. We love music, we love life, we love learning about ourselves through our creative life experiences…
(I started Fashion Illustration Tribe when I was pressured out of my full time faculty position right after my daughter was born after 12 years of fashion design teaching. I knew there must be a way to keep teaching what I love most and still be near my children and enjoy motherhood. I also knew there were moms who wanted to learn too and couldn't travel out of their homes to study fashion design.)
…Through fashion design courses from Model Drawing, Sketching sessions, Digital fashion illustration, Gouache, pencil, marker fashion illustration and sketching, Patternmaking and Draping course, Eveningwear and special fabric rendering, course, comprehensive semester sized Soulful Fashion Foundations sketching and design program, and more.
Here, fashion studies are about craft, tradition, history, relationships, memory, adornment, culture, society, geography, and vision.
My fashion design courses focus on discovery, curiosity, adventure, experimentation, exploration, sensual, tactile experience and creation. 
We touch, feel, build, innovate, ask, turn upside down, deconstruct. We celebrate, combine, confuse, and clarify. We play, flow, inquire, and inform.  
We research, we repair, We express and exhibit, we evolve and involve, we try and try again.
ALL IN A SPACE OF ENCOURAGEMENT, of witness, of support, of SELF DISCOVERY and openness to a journey that reflects our experiences and references, which are always expanding and exciting as we meet new edges and learn to love that parts of our creative process that scare us… 
A place where THERE IS ALWAYS a new way to see things and do things that gives us new experiences of ourselves and invites the fullness of our imagination.
FashionIllustrationTribe/ Laura Volpintesta offers fashion design courses, communities, and coaching where we see the world through fashion's eyes, through adornment and fashion illustration and design's eyes, and enjoy speaking that language as we dialogue with the muse!
Together we delve into creative and professional technical skills with our hearts and minds open to play, flow and experience deep joy in all of it. I have been teaching construction and design/illustration/portfolio/concepts courses at Parsons School of Design top fashion school for 25 years– and have developed fashion techniques that really work for passing these skills on to future professionals, artisans, business owners, designers, and artists.
I know that through fashion studies we create beauty and foster new perspectives on fashion and lifestyle imagery, and share ideas about fashion's evolving sustainability and humanity as well as our own inner evolutions.
In my learning spaces, we support one another and know that together we are stronger, with more resources, and can always reach out for help or feedback with in the fashion design course shells.   Each member of my courses is valued for their unique voice and vision for fashion and design and we shine the light for each other, adding to each others' journeys and growth.
For updates from my blog and events schedule, you can join the email list and get your free access to a welcome bundle of resources so you can get started becoming free and creating fashion ideas RIGHT AWAY!!!!
For specific questions regarding private Portfolio Coaching, Illustration Consulting, or Live, Group Workshop rates and schedules, please post your comments below! I look forward to help you bring your vision to its very best representation!!
I'm so looking forward to sharing lots of creativity and beauty with you.
Love,
Laura
Please introduce yourself, ask a question, or open a discussion about fashion's new direction, below. Please let me know how I can help. I look forward to meeting you!