FASHION ILLUSTRATION APPS:
a whole new world!
(scroll down) to CATCH a time-lapse video below of Fashion Illustration Apps in action!
I'm a fashion illustrator, teacher, author and designer who ALWAYS resisted digital drawing, digital illustration, and digital tools.
I HATED THEM.
Why? As a professor at Parsons School of Design, i often saw my students bringing in work done in Photoshop and Illustrator and I felt so sad…
it was so flat , square, and missed all of the gorgeous quality of collage, watercolor, colored pencils, gouache, etc…..
I made sure that in my classes, students got the opportunity to roll up their sleeves and mix paint, explore different papers, and get into the sensual experience of diving into their art supplies to make discoveries and quality art.
I still really emphasize that as the foundation for all of my classes, but I have fallen deeply in love with apps for fashion illustration!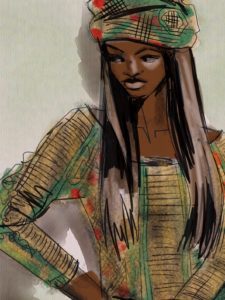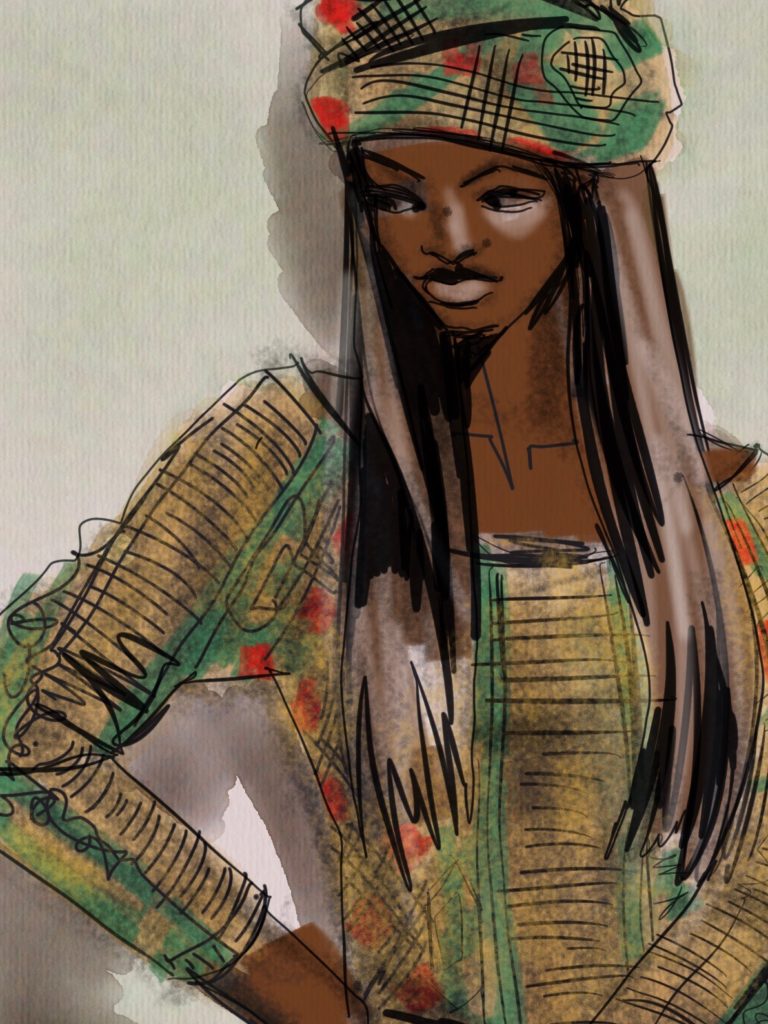 (Here is a zoom in on some of the texture I got using several different tools on a "watercolor paper" ground with Tayasui app. I used watercolor, marker, fine pen, brush pen, and colored pencil tools, along with eraser tools and a colored background. I also used two layers while I made this.)
What do I mean by Fashion Illustration apps?
Well, I mean digital drawing and illustration apps….
apps that are really like a comprehensive art supply kit inside your tablet or iPad. You can use them to create amazing art that is easy to store (much easier than big illustrations on paper) easy to print, share, and resize.
Today I'm going to share an African Print/ Wax Print/ Ankara Fashion illustration I created using Tayasui Sketches app.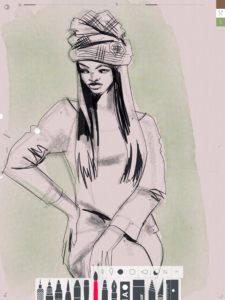 Tayasui Sketches App is my favorite Fashion Illustration App because it has organic, rich and natural feeling art supplies and a range of paper textures to choose from, plus a full range of paper colors too!!
hey- I also love it for fashion design sketching because you can import photos and templates to the app and sketch your original ideas on an overlay.
i know that may sound overwhelming and complicated for newbies, which is another reason why I love Tayasui sketches app!
Tayasui's screen interface is SO EASY TO LEARN AND UNDERSTAND! I've tried so many of the other apps that everyone is talking about and I don't love them.
A lot of Fashion Illustration Apps
look and feel very techy and I need glasses just to see the tools.
I know that all of my favorite apps have large, bright, easy to access tools that are intuitive and easy to use on impulse.
(I've tried so many!) Ease of use is everything.
Tayasui Sketches is your workhorse and an excellent beginner teacher.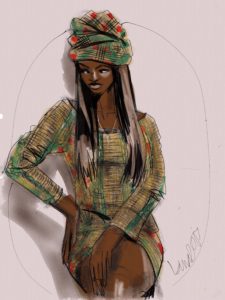 What are some Fashion Illustration Apps Tools?
Every app I love and recommend comes with a range of art supplies: you can save a ton of money, mess, and space by using your portable tablet, pad or iPhone/ android to create art!!! Tayasui app is the one that taught me what to look for and what the benefits of each tool are.
Most fashion illustration apps
and art apps include:
design markers: choose from round or a chunky, square-chisel tip, with a nice sheerness that you can layer
brush tip pens
sliders to decide how opaque you want the color to go down, or how sheer
sliders to decide how large or small you want the tip to be
color pickers and available colors to choose from
brush tipped pens for expressive lines that go from thick to thin
a watercolor paintbrush tool
an acrylic paint tool that is opaque and deliciously uneven ( i confess that my favorite for THAT is Adobe Photoshop Sketch app)
a wax crayon tool with crumbly edges
a fine line ink pen tool with no line variation
charcoal/ pastel
pencil tool that gets darker as you layer pencil over pencil
colored papers ( not all apps offer that)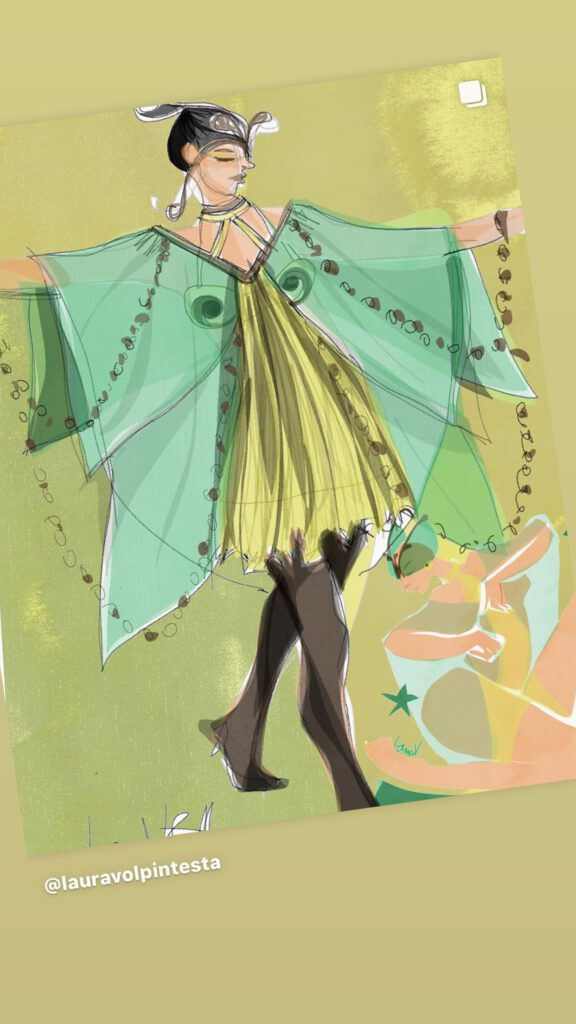 fashion illustration apps
MORE TO LOVE:
vector images that can blown up indefinitely — for that use Adobe Illustrator Draw app
airbrush tools are fun for sprinkling fine spray of color
layers so you can add to your drawing without permanently changing what you've already done as you build your drawing
different sized canvases (Tayasui only offers one size)
folders or "sketchbooks" and labels to organize your drawings
integration with a community of artists and also with other programs like Adobe suite or Behance
UNDO features so you can go back in your history
screen and /or screen and microphone recording capability to capture your process!
ZOOM to go in close to work on details
The zoom feature, by the way, made it possible for me to make pieces just as detailed as the one you see here by using my bare finger on an iPad mini!
this piece you are seeing here, I created with Apple Pencil on an iPad pro that I just got :0) but it isn't necessary!
USING LAYERS and HISTORY
and screen-shots of my work along the way allow me to save various versions of my work!
the undo features that go back in "history" of my drawing also allow me to take risks and try new things as I create, without "ruining" my art. I can undo something new I tried if I don't like it, like a certain texture.

I really hope that this article inspires you to explore, and to share! Join me at
https://instagram.com/LauraVolpintesta
GET YOUR FREEBIES to get creative with your art, or even begin to draw, by subscribing!
Check out my digital fashion design apps COURSE here!
And check out the SUMMER SESSION options, signup is open right now!
Visit this page:
SUMMER SESSION
I hope that fashion has called you, like it did me, to a journey of art and discovery that completely rocks your world and brings you to know yourself in a new, fascinating, and deep way. Love